Alexander Ankvab introduces new Security Council Secretary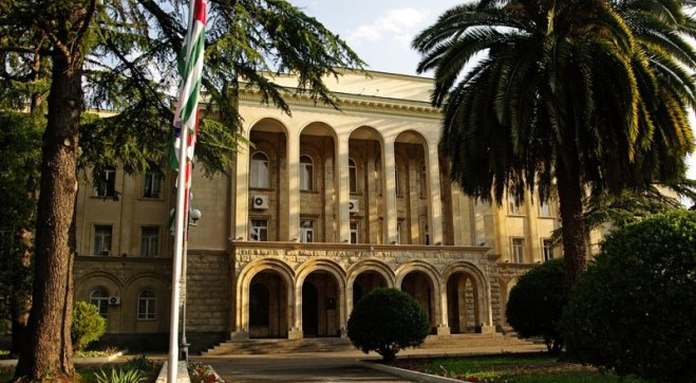 A Security Council meeting was held today under the chairmanship of the President. Alexander Ankvab introduced the new Secretary of the Security Council Nugzar Ashuba to the participants in the meeting.
The President said that taking into account Nugzar Ashuba's experience in parliamentary activity and his presence at Security Council meetings for a long time, he had no doubt of the new Secretary's efficiency.
"Before signing the Executive Order appointing Nugzar Nuriyevich as the Secretary of the Security Council, I have consulted with everyone of you. As a result we came to a consensus. Today I have an opportunity to introduce him to you officially, though there is no need to introduce Nugzar Nuriyevich. All of you know him very well", Alexander Ankvab said.
Issues of domestic and foreign policy of current importance were discussed at the Security Council meeting
Minister of Foreign Affairs Vyacheslav Chirikba briefed on the agenda of the next round of Geneva discussions on Transcaucasia scheduled for November 5 - 6.