President holds meeting with new Cabinet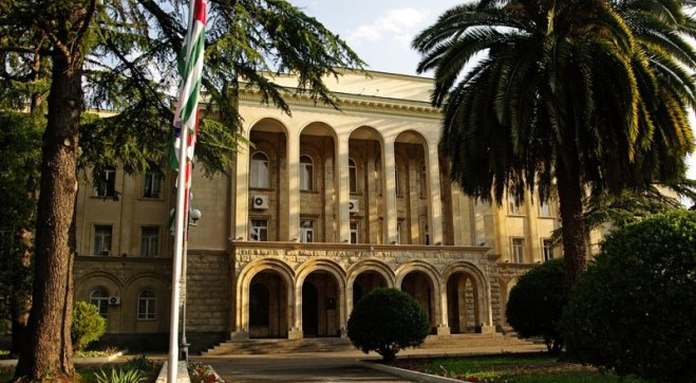 SUKHUM -- President Raul Khadzhimba has held the first working meeting with the new Cabinet of the Republic of Abkhazia.
The President touched upon the issues of developing the economy and, in particular, submitting a ready plan of the 2015 budget at the earliest possible date. The President emphasized that 'we'll work hard for the figures and parameters of this budget to coincide with our realities, we have to learn to base ourselves on our own resources. We have reserves for this'.
Raul Khadzhimba also raised acute issues related to corruption, crime rates in the country, as well as discipline in ministries. The President commissioned ministers to closely monitor their ministries.
The draft treaty on alliance and partnership between the Republic of Abkhazia and the Russian Federation was also discussed at the meeting. 'This is the question which has to develop and, eventually achieve a positive result. Not all the things laid at the first stage of receiving the document were acceptable for our republic. We've done everything for the society to be able to take part in discussing the draft treaty', the President said.
In conclusion Raul Khadzhimba answered questions of the executive power representatives.