New year celebrations welcome 2014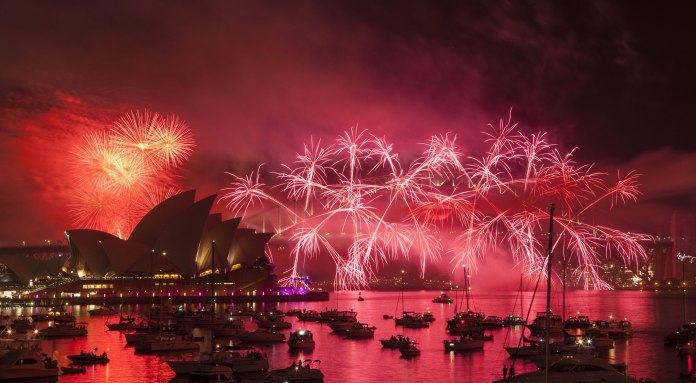 Celebrations around the world are under way to mark the start of 2014, with thousands attending the traditional spectacular pyrotechnics in Sydney.
Earlier, Auckland in New Zealand was one of the first cities to ring in the new year, at 11:00 GMT on Tuesday.
Cities in eastern Asia will be the next to usher in 2014, with Beijing, Jakarta and Singapore all hosting celebrations.
Among other cities planning big firework displays, Dubai will aim for a world record for the largest display.
The display will be streamed live on the internet. Organisers say it will stretch over 30 miles (50km) of seafront, with the highest fireworks reaching more than one kilometre in height.
The show, which begins at 20:00 GMT, will feature a flying falcon made out of fireworks that will move across the island Gulf state.
In Japan, Shinto priests gathered at shrines to prepare to usher in the new year.
While celebrations are expected in major Chinese cities, the city of Wuhan called off its display in order to avoid worsening the city's smog problem.
Later on, festivities will be held in European cities including Moscow, Paris and London.
The organisers of London's display have said crowds watching the show along the banks of the Thames will be able to "taste" the atmosphere, with flavoured mist, "snow" and confetti released.
Spectators will also get scratch 'n' sniff programmes and fruit sweets.
Cape Town in South Africa is planning a free concert with lasers, fireworks and a special 3D tribute to former President Nelson Mandela, who died on 5 December.
New York will mark the new year with the traditional New Year's Eve countdown and ball drop over Times Square, while Rio de Janeiro is once again expecting more than two million people to pack its Copacabana beach.