Skorik on quarantine-measures in Abkhazia: they should also apply in churches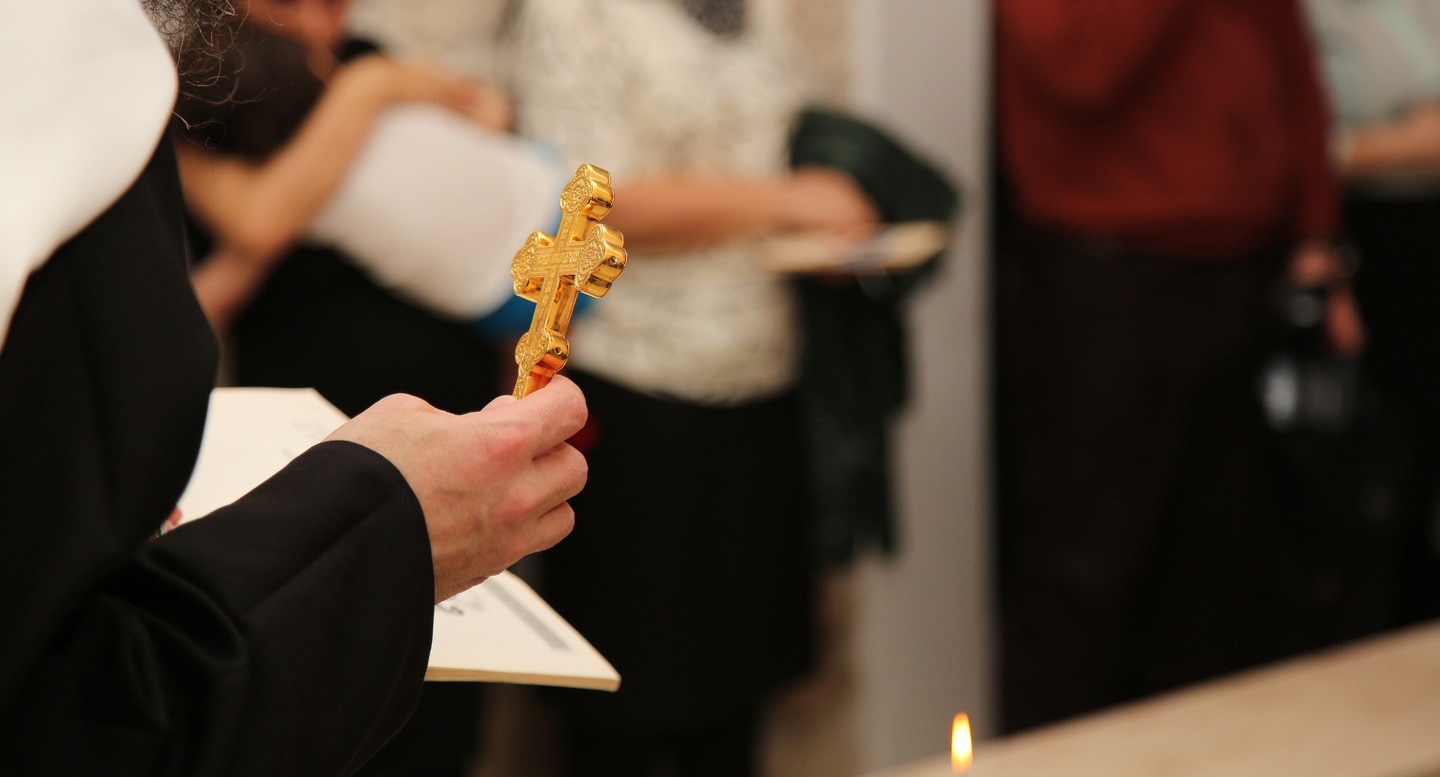 SUKHUM -- Lyudmila Skorik, Chief Sanitary Doctor said, "the kind of danger that churches are introducing regarding the threat of spreading the coronavirus-infection."
"The quarantine should also be applicable to our Church, especially in Sukhum, which for some reason is not fulfilling the demands made of it — to conduct all its activities and services via remote access. Of their own accord they should have stopped access for their parishioners, but for some reason collective events are continuing, where no sanitary or preventative standards against this disease are being observed — that is to say, believers are without masks and in close proximity to one another; they are receiving communion and kissing icons, and this is exactly how this infection is transmitted. Praying at home is perfectly feasible, in which case all measures would be taken to preserve the lives of parishioners.
After all, it is said: 'Put your hope in God, and do not get ill yourself!' People should take care of their own health. As for the age of parishioners attending church in Sukhum, well, these are elderly people; there are, of course, young people too, but basically these are elderly people, and this is just the contingent that is most at risk from this disease. No-one can assess the state of health of a believer standing next to one. Everyone should stay home during these holidays," said Skorik.
There are different opinions among local clergy on the issue.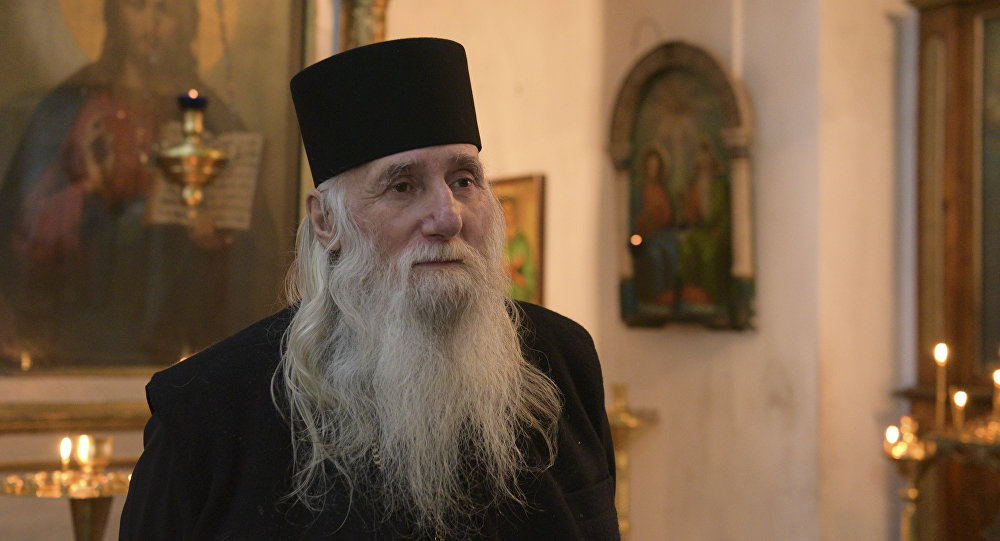 Father Vissarion (Apliaa)
The Chairman of the Church-council of the Sukhum-Pitsunda Diocese, Father Vissarion (Apliaa), urges believers 'not to fear death', but to go to church and celebrate Easter there, confess and receive communion.
"No-one can cancel the assembly of the faithful. This is a pandemic affecting those who doubt the existence of God. Death is not a problem. There will be no death in vain. The future is only with God. And do not listen to those who draw gloomy forecasts for us," Father Vissarion said on 13 April.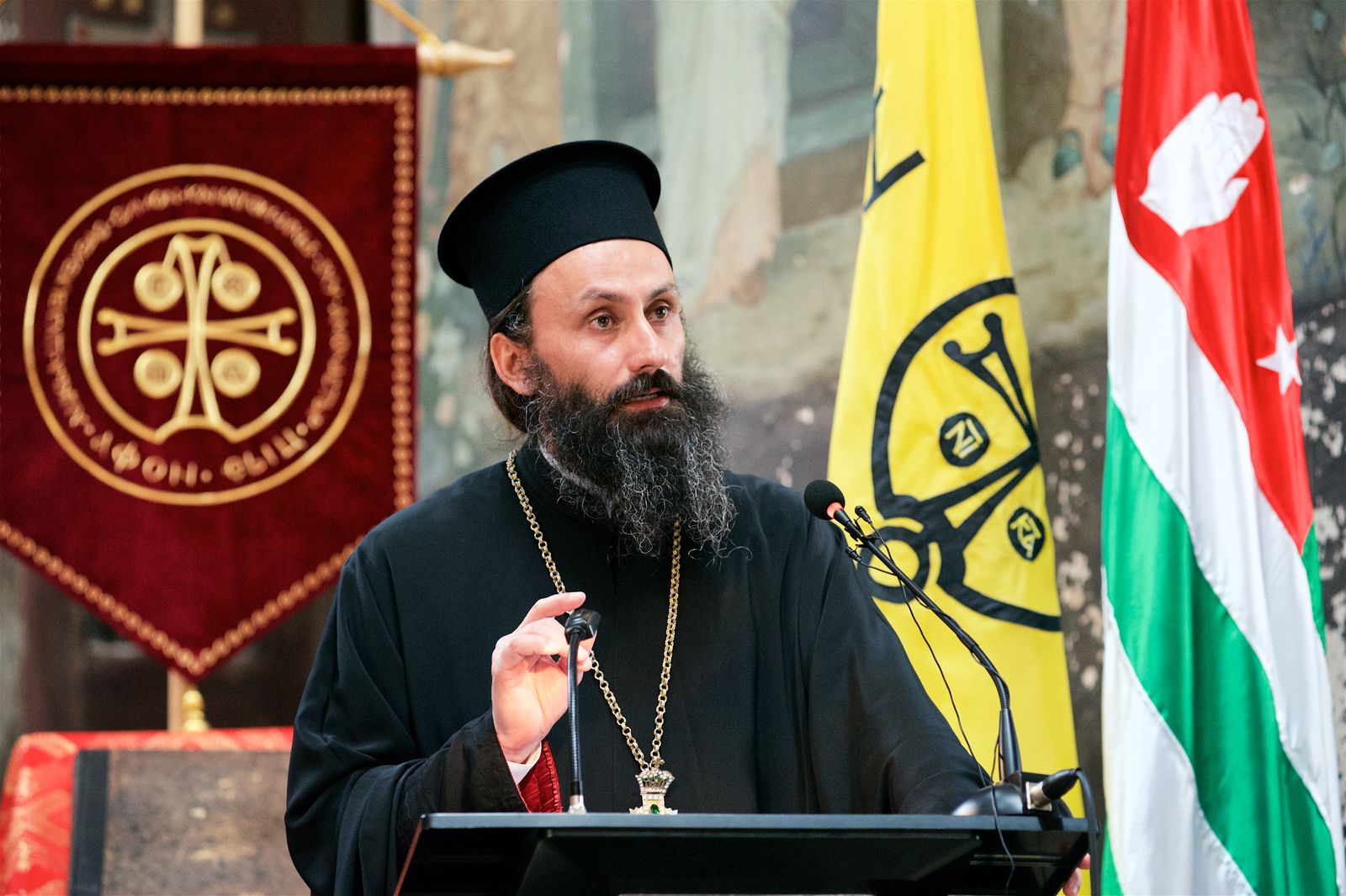 Father Dorofei (Dbar)
Father Dorofei, Head of the Athos Monastery and Head of the Holy Metropolis of Abkhazia, closed the Athos Monastery to parishioners and broadcasts services online.
The Monastery in New Athos has been closed to parishioners since 18 March to prevent the spread of infections. Services have not stopped, however, and services for prayer are broadcast online.
"We are monks; every day we must be prepared to stand before the Lord. But we don't have the right to risk the life of a single person, not a single parishioner," said Father Superior Dorofei, Abbot of the Monastery.
He says his parishioners have agreed to spend Easter at a distance, remotely.
Easter, the main Christian Orthodox holiday, is celebrated this year on Sunday 19 April. Orthodox Easter is the most important holiday on the Eastern Christian church's calendar.