Central Asian Survey
B. George Hewitt
BOOK REVIEW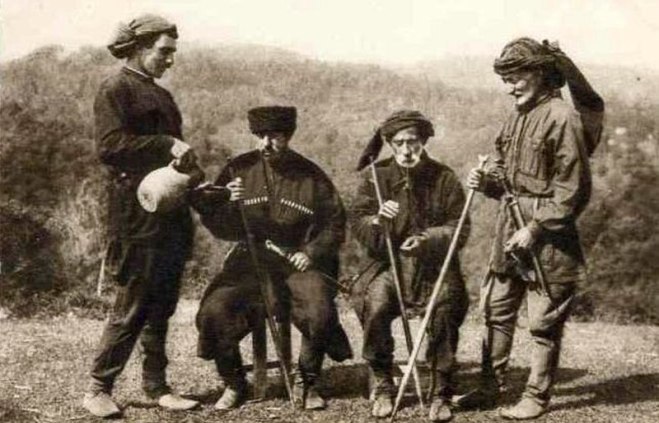 Aleksandr Orlov-Kretchmer 'Abkhazia of the 19th Century and Early 20th Century in Works of Art and Photographs [in Russian]. 3 volumes. Moscow: Vikmo-M. 2014. 
In 2008, P'aat'a Kurdovanidze published in Tbilisi (Georgia) a luxurious 247-page Georgian-Abkhazian Album, printed on high-quality paper and bound in card (compiled and edited by Khatuna Ch'urghulia). The handsome volume reproduces many old photographs, selected to emphasise the positive nature of Georgian-Abkhazian relations. The photos are accompanied by a bilingual text in Abkhaz and Georgian. Two pages each are devoted to Russian- and English-language summaries. 
Read more: Aleksandr Orlov-Kretchmer 'Abkhazia of the 19th Century and Early 20th Century in Works of Art...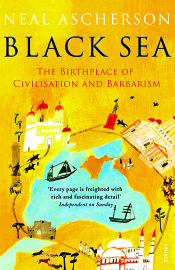 Taklama.com
Commentary, current affairs and book reviews from Abkhazia and the wider Caucasus
Black Sea — The Birth Place of Civilisation and Barbarism

Neal Ascherson
Read more: Book review: Black Sea by Neal Ascherson
Abkhazia. By: Wojciech Górecki. Publisher: Wydawnictwo Czarne, Wołowiec Poland, 2013.
Abkhazia is like a tangerine – exotic, multi-layered and juicy. Each of its little segments seemingly alike, yet different; and it is easily divisible into pieces. Such is, also, Abkhazia by Wojciech Górecki – juicy and multi-layered. A history of this para-state, the leading exporter of tangerines to the Russian market, is much more than just an overview of the author's journeys to the Caucasus. Abkhazia also becomes a bitter resume of his life as a reporter and is definitely the most personal part of the reporter's trilogy.
Read more: The Tangerine Flavour of Freedom. Review of Wojciech Górecki 'Abkhazia' by Łukasz Wojtusik
In 2012 two books were published by British scholars dealing with the history of Georgia.

Donald Rayfield, Emeritus professor of Queen Mary, University of London, complemented his Literature of Georgia: a History with: Edge of Empires. A History of Georgia, London: Reaktion Books, 2012, 479 pp, £35 (hardback).

Stephen Jones has for many years worked at Mount Holyoke College, Massachusetts, USA. His book is: Georgia. A Political History Since Independence. I.B. Tauris, London, England, and New York, USA, 2012. xxii + 376 pp. Maps. Index. £35 (hardback).
Read more: Review of Donald Rayfield, 'Edge of Empires. A History of Georgia' & Corrigenda to Stephen Jones'...
24 March 1995

Conflict In The Caucasus:
In February this year Eduard Shevardnadze paid his first visit to the United Kingdom as Georgian head of state, which he became in 1992 after his democratically elected predecessor, Zviad Gamsakhurdia, was overthrown in a violent coup. While in London the Georgian leader spoke at Chatham House. The thrust of his talk was that the main cause of the New World Disorder was what he termed "aggressive separatism" in regions such as Abkhazia and Chechenia.
Read more: Jaundiced view of a war that stayed‏, by Richard Clogg
Taklama.com
Commentary, current affairs and book reviews from Abkhazia and the wider Caucasus
Improbable Abkhazia – Récits d'un État-fiction
Leon Colm (Illustrations: Francesca Devalier)
Éditions Autrement, Paris
January 2009
88 pages
ISBN: 978-2-7467-1237-9
Read more: Book review: "Improbable Abkhazie" by Leon Colm