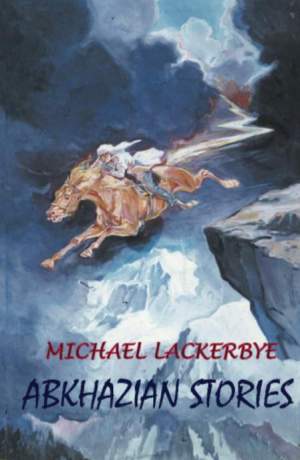 Abkhazian Stories

Author: Michael Lackerbye
Year: 2009
Place of Publication: Sukhum, Abkhazia
Publisher: Abkhazian State University
Number of Pages: 219
Language: English
Michael Lackerbye (1901 - 1965) was an outstanding Abkhazian writer, who made a large contribution towards the development of the national literature and increased the importance and authority of it both in the USSR and abroad. Although trained as a lawyer, he soon realised that his true vocation was writing, and he first produced film scripts and also libretti for locally composed operas.
His stories and novels began to be printed in 1940 - 1950 and he became known to Russian and other foreign readers because of his two books 'Abkhazian Stories' and 'Alamis', which appeared in Moscow in 1957 and 1961 respectively, published by 'Soviet Writer'. 'Alamis' was translated into 30 languages around the world, and Michael Lackerbye became moderately well-known. This edition of 'Abkhazian Stories' is the first translation into English of that book.
The main source of the writer's inspiration always lay in folklore - proverbs, legends, ancient songs, fables and casual tales. That is why his novels and short stories reflect the wisdom, traditions and customs of the people, which are always based upon alamis. This is a very powerful word in the Abkhazian language. Its meanings include honesty, glory, courage, hospitality and so on. Shortly speaking, alamis is an unwritten code of morals, duty and respect, passed from generation to generation. The Abkhazian poet V. Ankuab wrote: 'Not one house in the world is built without a foundation. Similarly, each nation has its foundation, which reveals the essence of its national character. The foundation of Abkhazian behaviour is alamis. That is why M. Lackerbye named his book of stories and legends as 'Alamis'. We could proudly declare this book to be an encylopaedia of national psychology.'
The full book in PDF can be downloaded by clicking here (4.14 MB)