In Sukhum a monument has been set up to first professional Abkhazian artist Alexander Chachba (Shervashidze)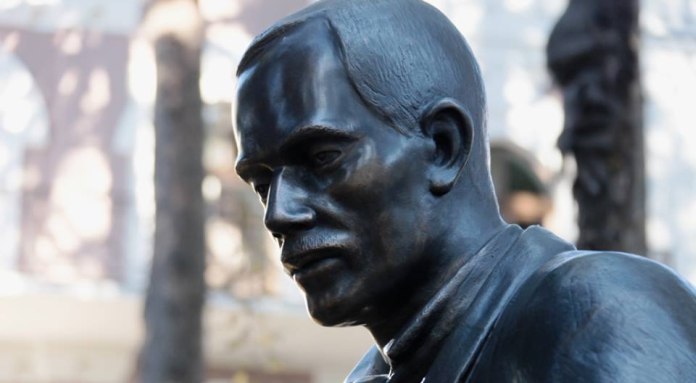 President Ankvab attended the opening ceremony of a monument to the first professional Abkhazian artist, a decorator, and a set designer, Duke Alexander Chachba (Shervashidze).
The monument is established on the artist's tomb in Sukhum. The author of the monument is the sculptor Amiran Adleyba.
The President also attended the opening of the exhibition of Chachba's (Shervashidze) personal belongings organized by the Abkhazian State Museum. The artist's belongings had been brought by his daughter Biana from Paris after his death in 1968 and donated to the museum by the artist's grandson Demosfen Zaytsev.
Source: AbkhaziaGov