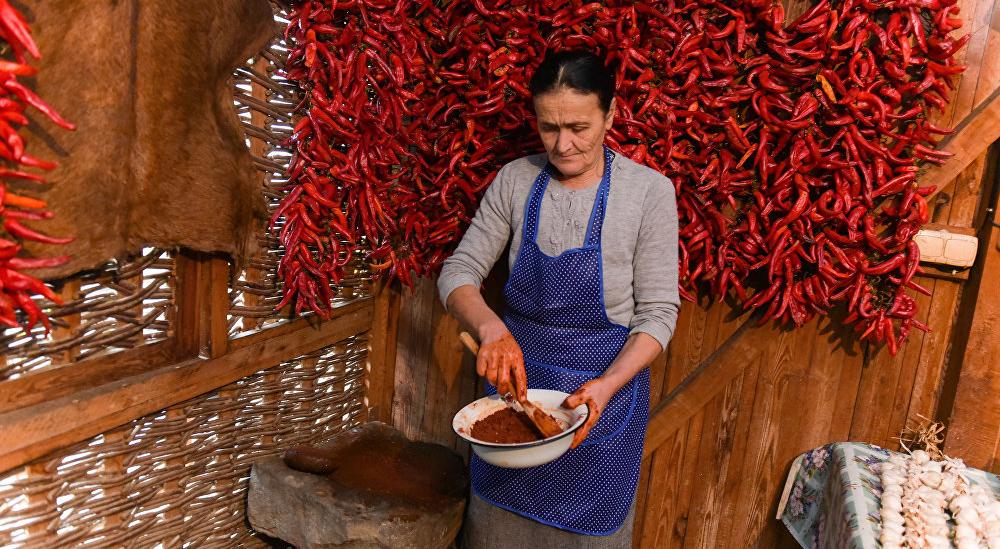 The secrets of the ancient method of preparing the Abkhazian national seasoning known as ajika [adjika or adzhika; Abkhaz: аџьыка] and the transformation of hot pepper and spices on stone into a unique, fragrant and piquant 'masterpiece' were revealed to a correspondent of Sputnik by Alla Sabua-Chichba, resident of the village of Achandara.
Sputnik Abkhazia: Rada Azhiba.
In olden days, the Abkhazians prepared ajika on a special stone: large, flat, and of quadrangular or round shape. The stone is called ahaqj'a (the mortar), and all ingredients are ground to a mass of plasticine-like consistency with another oblong stone called apkhnyga (the pestle).
Read more: Pepper and Stone: how to 'produce' Abkhazian ajika