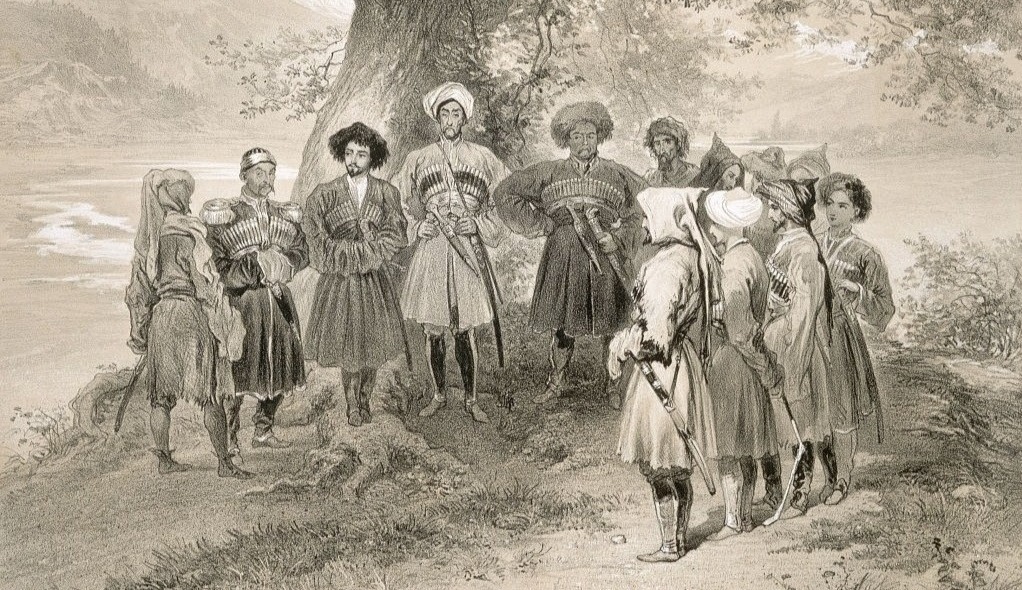 Original title: Cotes de la Mer Noire. Reunion de princes tcherkesses. [Le Caucase pittoresque dessine d'apres nature par le prince Gregoire Gagarine, 1848]
This drawing was done in Sochi in 1841 and reflects the actual events of this year. In the centre stands an elderly prince in a white cherkesska. This is the Abkhazian prince Arslanbey Gechba, an outstanding political figure and influential representative of the Gechba princes, who owned the seaside part of Sochi. 
Read more: "Meeting of Circassian Princes in the Valley of the Sochi River, 1840-1841", Prince Gregory Gagarin.