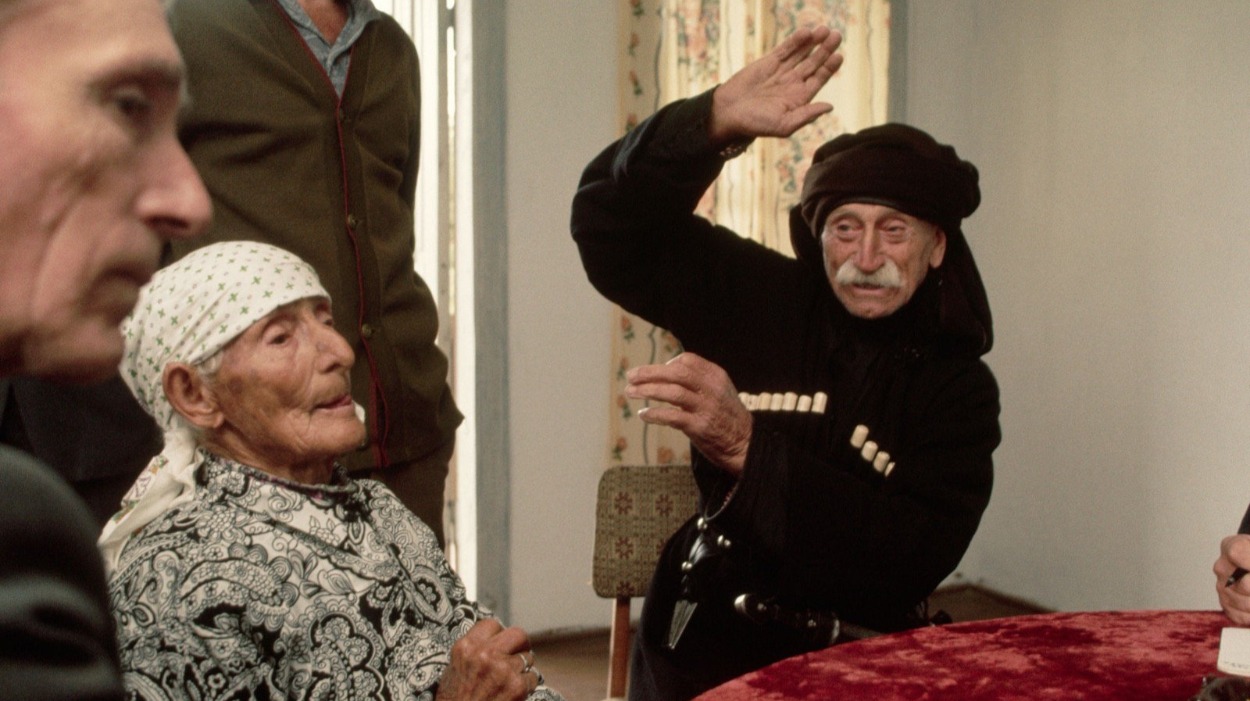 Roles and Statuses of Old People in the Abkhazian Family (Toward the Question of Gerontophilic Factors in Longevity)

Soviet Anthropology and Archeology, (1985) 24:1, 77-100

Russian text @ 1982 by 'Nauka' Publishers. "Roli i statusy star- shikh v abkhazskoi sem'e (k probleme gerontofil 'nykh faktorov dolgozhitel'stva)," Sovetskaia etnograjia, 1982, no. 6 , pp. 40-51. Translated by Jean Laves Hellie.
Read more: Roles and Statuses of Old People in the Abkhazian Family, by Ia. S. Smirnova