Valeria Adleiba presents a new song at the "Apsny" Festival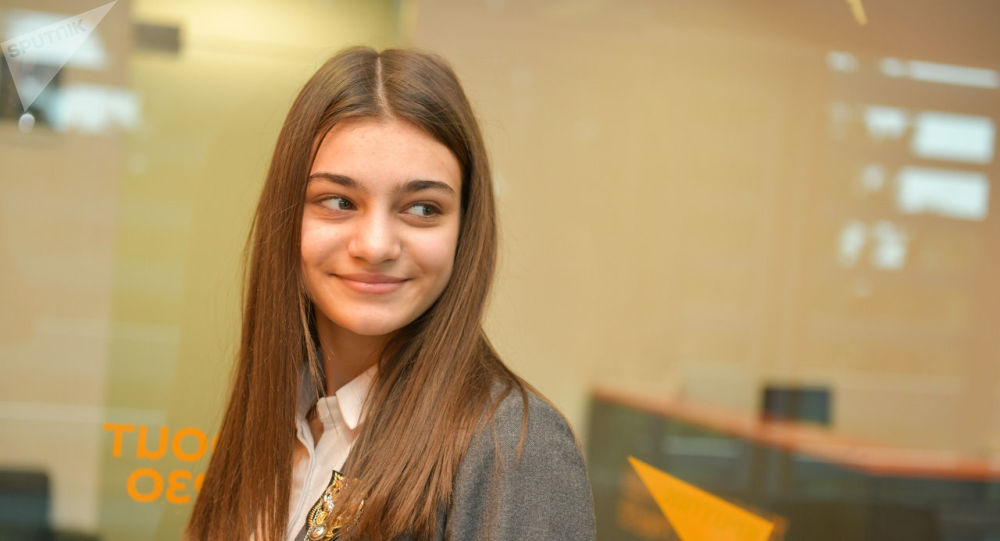 AKW'A / SUKHUM -- Valeria Adleiba recorded specially for the "Apsny" festival (organised by Moscow's Abkhazian diaspora) a song in the Abkhaz language "Сыҟоуп уааигәара" (I am beside you), the singer herself told Sputnik.
"This is already the second year of my participation in the Apsny festival. Last year I went to Moscow and performed there, and now, due to the pandemic, we decided to do it on-line, and I recorded a surprise song for the audience," Adleiba said.
According to Lera, her new song is about friendship and helping a friend in difficult moments.
"The song is about a friend; when your friend gives up or is afraid of something, you stand next to him, tell him that everything will work out, that you are there. The song is called 'I am beside you'," she said...
The words and music were written by the composer Anri Gumba; other musicians (Alkhas and Almaskhan Markolia, Timur Agrba) also took part in the acoustic version of the song. The backing-vocals feature Abkhazian blogger Sandro Ablotia and Irena Symsym.
The Apsny festival, organised by Moscow's Abkhazian Diaspora, was first held in Moscow on 30 September 2018. In 2020, due to the coronavirus-pandemic, it will be held on-line. Participant in the international vocal show on the NTV channel "Super You!", Valeria Adleiba was invited to participate as a singer in the musical part of the festival.
Valeria Adleiba – winner of season one's international vocal show 'Super You'