AQUAFON Employees Take Part in a "Subotnik"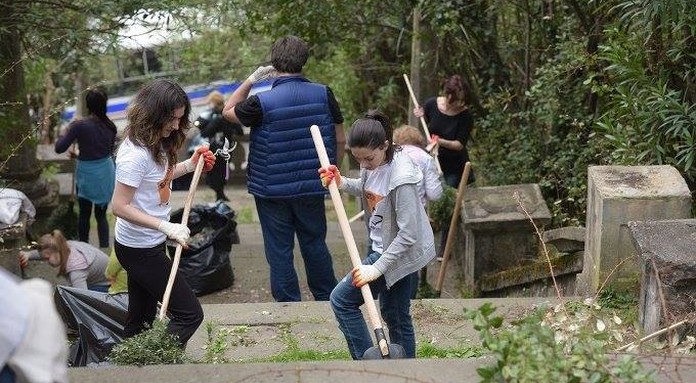 SUKHUM -- On 28 March, AQUAFON workers participated in a big clean-up organised by members of Facebook's social-network group entitled "I want to live in a clean city." More than 70 employees of the Company engaged in a clean-up of the area of the Funicular. As a result of the work done, the central staircase of the Funicular and the square of the upper fountain were tidied up, the lower fountain was painted, and in the area adjacent to it benches and urns were installed. 
AQUAFON also took upon itself responsibility for informational support for the action: social banners were prepared, the designer of which is Batal Dzhapua, a member of the Artists' Union of Abkhazia and Russia and winner of the D. I. Gulia prize. The banners will be posted throughout the country on 50 hoardings owned by the AQUAFON Company.