Celebrating the Eternal Wanderer Daur Zantaria's "Golden Wheel"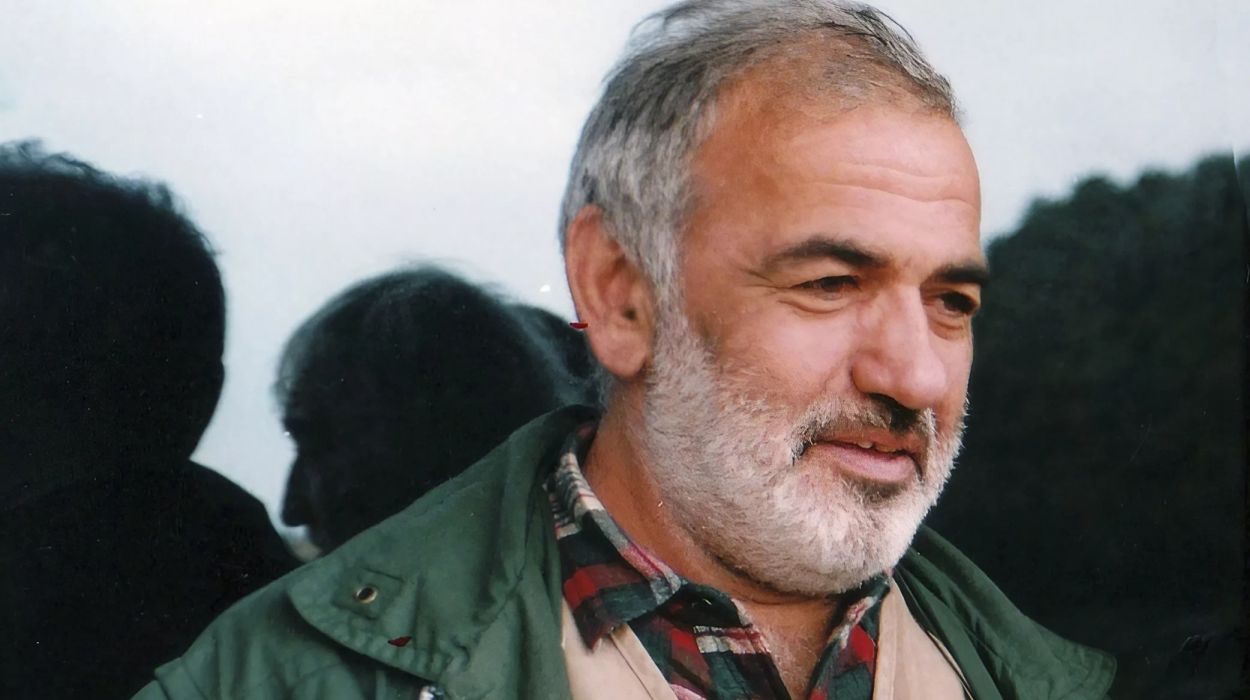 Vitaly Sharia — Abkhazia commemorates the 70th birthday of the gifted, prematurely departed novelist and poet Daur Zantaria today. On the eve of this posthumous anniversary, a video conference was arranged, during which both Abkhazian and Russian participants recounted their memories of Daur.
Today, Daur Zantaria, the novelist, poet, and publicist, would have been celebrating his 70th birthday. Despite living to only forty-eight, he left an indelible, golden legacy in the annals of Abkhazian literature.
This milestone was honoured with a conference held at the National Library of Abkhazia. A diverse array of attendees, including representatives of Abkhazian and Russian literature, fellow writers, and friends of Daur, graced the event.
His historical novellas and short stories, such as "The Fate of Chu Yakub," (Судьба Чу Якуба) "Endzhi-Hanim, Bypassed by Happiness," (Енджи-ханум, обойденная счастьем)  "Traces of Bison," (Следы зубров) and "Singer's Day," (День певца), emerged as significant cultural touchstones in the literary milieu of Abkhazia during the 1980s. Moreover, Daur Zantaria penned the scripts for the films "Souvenir" (Georgia-film, 1985; director Viacheslav Ablotia) and "Silver Street."
In 1996, Zantaria relocated to Moscow, where he served as a reviewer for the "Russia" newspaper and a correspondent for the "Expert" magazine. He utilised these platforms and others to publish essays and articles addressing the contemporary issues of the Caucasus, the prevailing situation in North Caucasus and Abkhazia, as well as the ongoing ethnic and military conflicts. His stories, novellas, and poems were published in a variety of periodicals in Abkhazia and Russia, including the "Banner" magazine in 1997. His novel "The Golden Wheel" (Золотое колесо) was separately published as a book in 1998.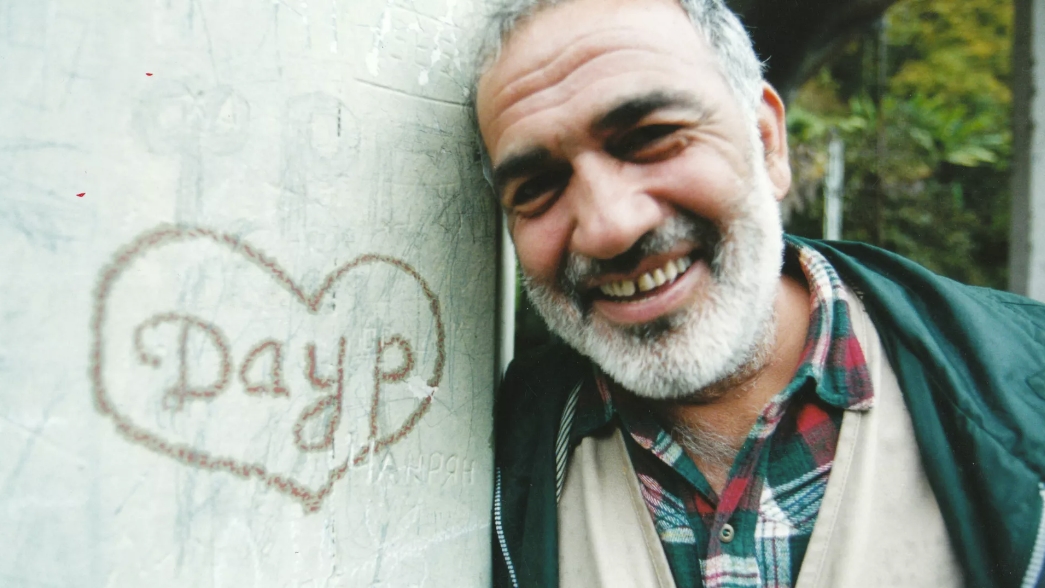 In 2013, the Abkhazian State Publishing House released a two-volume collection of Daur Zantaria's works, featuring both Abkhazian and Russian languages. This compilation included the writer's archived works, his publications, works about him, and previously unpublished manuscripts discovered in recent years. The collection was compiled and prefaced by Dr. Vladimir Zantaria, a renowned Doctor of Philological Sciences.

Like numerous other national authors in the twilight years of the USSR, Daur Zantaria was "bilingual," displaying equal fluency, freedom, and creative talent in both his native Abkhazian and Russian languages. This versatility was echoed in the video conference on the eve of his anniversary, attended by both Abkhazian and Russian representatives, each communicating in their respective languages.
Tiza Gumba, founder and director of the centre named after Daur Zantaria, housed in the Sukhum apartment where the author once lived, asserted that as long as the Abkhazian people endure, their memory of the writer will persist. Plays based on his works will continue to be staged, and films will be made. Indeed, at Sukhum's Rusdrama, named after Fazil Iskander, a play inspired by Daur Zantaria's historical novella "Endzhi-Hanim, Bypassed by Happiness," has been enjoying a successful run for years.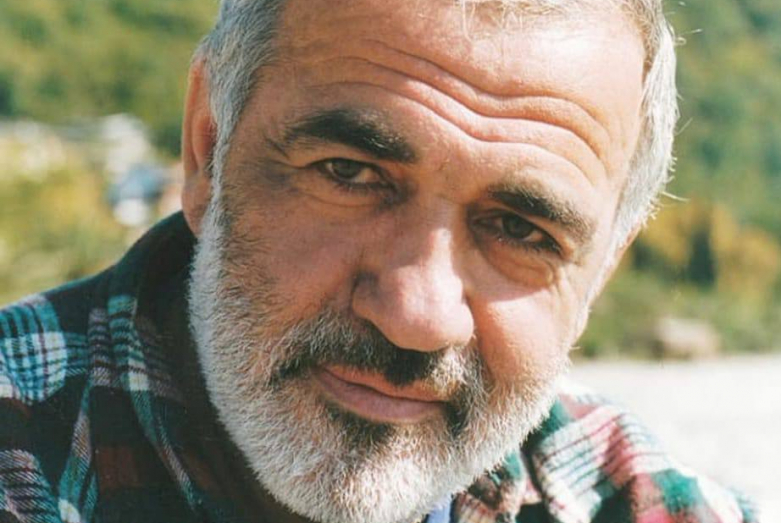 Poet, folklorist, and literary critic Valentin Kogonia highlighted that Daur, despite being well-versed in the expanse of world literature, remained close to folklore, mythology, and specifically to the word-craft of the Abkhazian people and their worldview.
Poet Dmitry Gabelia presented his essay dedicated to the life and work of Daur Zantaria. The poet, literary scholar, and public figure Vladimir Zantaria, meanwhile, reflected on Daur's unique literary style, which was anchored in the spiritual life of the Abkhazian society.
Joining the conversation via video link from Moscow was Russian and Abkhazian scientist, renowned ethnographer, Caucasian scholar, and Doctor of Historical Sciences Yuri Anchabadze. His reflections are as follows:
"Daur was a literary nomad, transitioning from one language to another - from Abkhazian to Russian, then back to Abkhazian, persisting in Russian, perhaps because the latter offered him different opportunities for literary narration. Yet, the ideas, imagery, deep emotions and experiences, and some historical undercurrent, certainly originated from the Abkhazian influence, its linguistic, mental, and historical aspects. Regrettably, Daur was also a nomad in life. Following the war, he left Abkhazia. The war ravaged all of Abkhazia, including Daur himself. Undoubtedly, the burning down of his ancestral home played a part. His poignant story about this, "Three Dates with the House", attests to it. In Moscow too, he was a wanderer. Rootless, homeless. The sole solace was his numerous friends - faithful, devoted, sincere, who loved him. And he reciprocated that love."

Igor Sid, a Russian poet, writer, and journalist who had the fortune of being friends with Daur Zantaria, is presently conducting scientific research on his body of work. Speaking at the video conference, he shared, "I know his texts have been getting translated into various languages for many years."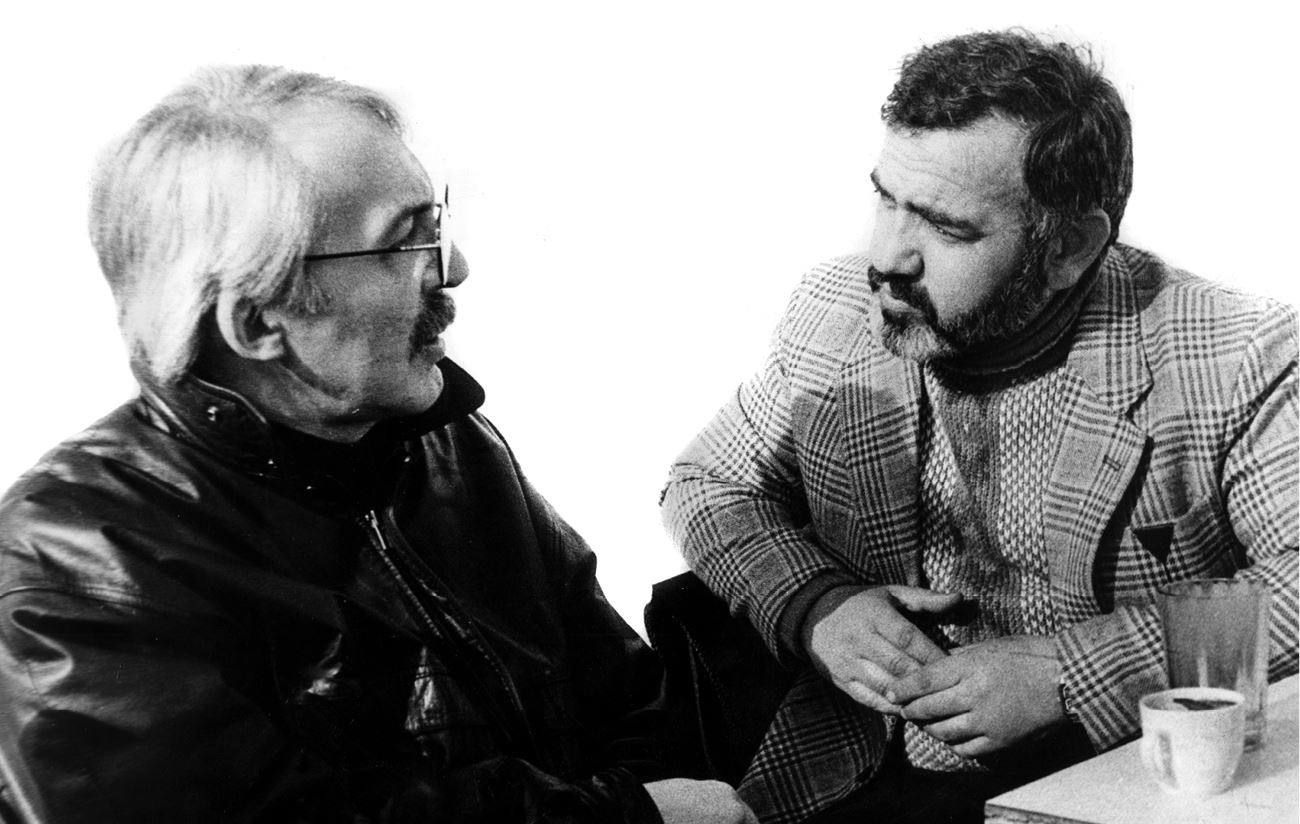 Andrei Bitov (left) and Daur Zantaria.
Marina Moskvina, a Russian writer, screenwriter, and television host, joined the event remotely from Montenegro. She reflected:
"Encountering a person like Daur Zantaria was a truly serendipitous event in my life. He was a dazzling, talented, and remarkable individual. Given the current global circumstances, it seems to me that his presence has only grown more profound among us. His novel, "The Golden Wheel," stands as a stark and vital warning to all of humanity, illuminating our understanding of homeland and the realities of war."
Currently, she revealed, efforts are underway to reissue the novel "The Golden Wheel" in Moscow. This marks the most substantial piece of prose from the writer, with the narrative set in Abkhazia on the precipice of the war of 1992-1993.
This article by Vitaly Sharia, was published by Ekho Kavkaza, and is translated from Russian.