Pottery as a Fashion Trend: The Story of a Graphic Designer Turned Ceramist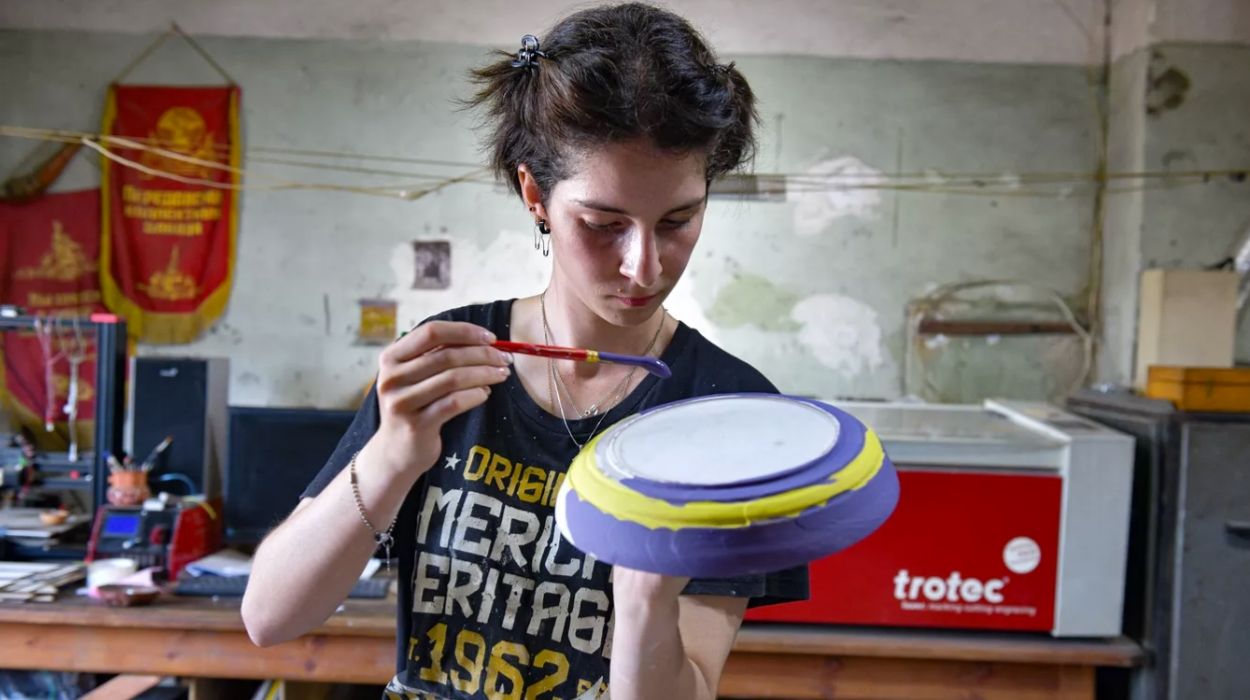 Sabina Akhiba is a graduate of the Graphic Design department at the Abkhazian State University (ASU). However, she did not become a graphic designer, much to her surprise (or perhaps her fortune). During her student internship at the Sukhum-based "Studio Artel" workshop, opened in 2009 by historian Daur Gunba on one floor of the "Sukhumpribor" building, she developed a profound interest in pottery.
"At Daur's workshop, there was a self-made pottery wheel, but no instructor," Sabina recalls, "despite this, I decided to learn the craft using instructional videos on the internet. I learned how to correctly position my hands so that the clay wall would be even. The most challenging skill for me to master was centering a lump of clay, a critical skill for any ceramist. It took me almost six months to learn."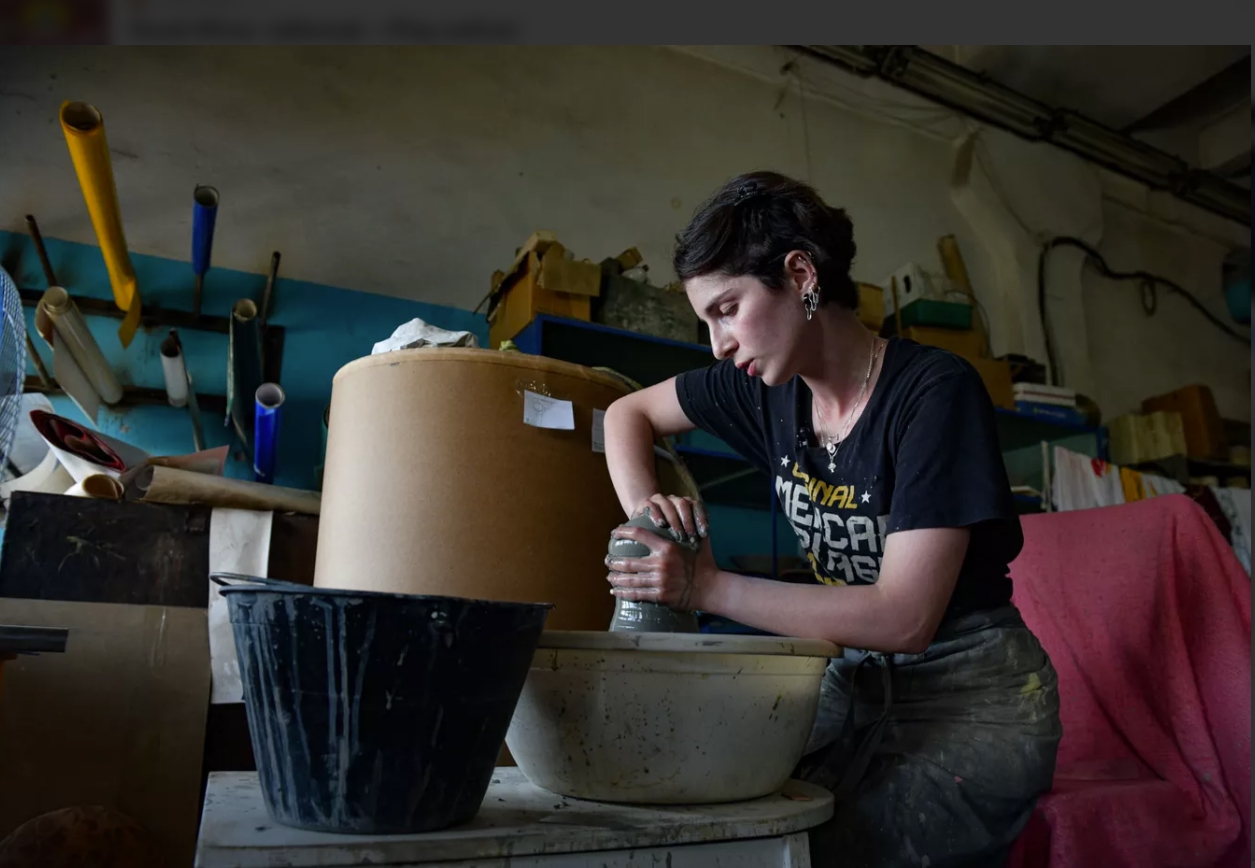 According to the ceramist, centering is somewhat akin to the process of raising children. You need to command obedience from the clay, much like a child. But first, you need to prepare the lump of clay. It should be thoroughly kneaded until it achieves maximum homogeneity, ensuring there are no air bubbles and that it doesn't stick to your hands.
"But that's not all!" Sabina continues, "After centering the clay, you also need to raise the walls of the object and shape it. Only then can you mould anything you want from the clay." Sabina particularly enjoys making tableware — mugs, cups, vases, carafes, plates — especially items that can be used in everyday life.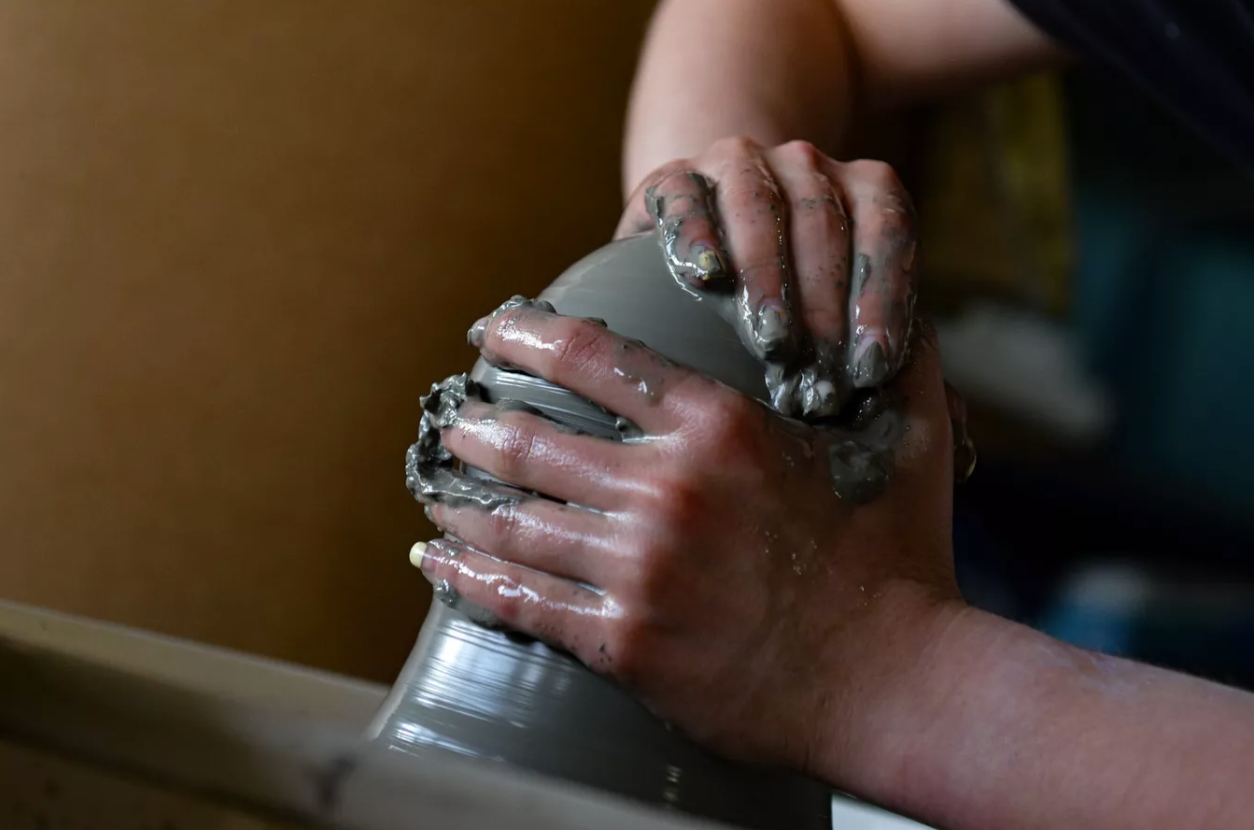 "Of course, I enjoy making vases, but I draw more inspiration from creating mugs and plates, as they are used more frequently in daily life. I want my products to provide not only aesthetic pleasure but also practical benefits," she admits.
She also finds inspiration in participating in various local fairs and exhibitions, for which she prepares meticulously and with great enthusiasm. Each piece she creates is made with deep affection, painted, glazed, and then goes through a drying process. Sabina paints all the products herself, although sometimes she gets help from her sister Naala, a second-year student at the A.K. Chachba Sukhum Art School.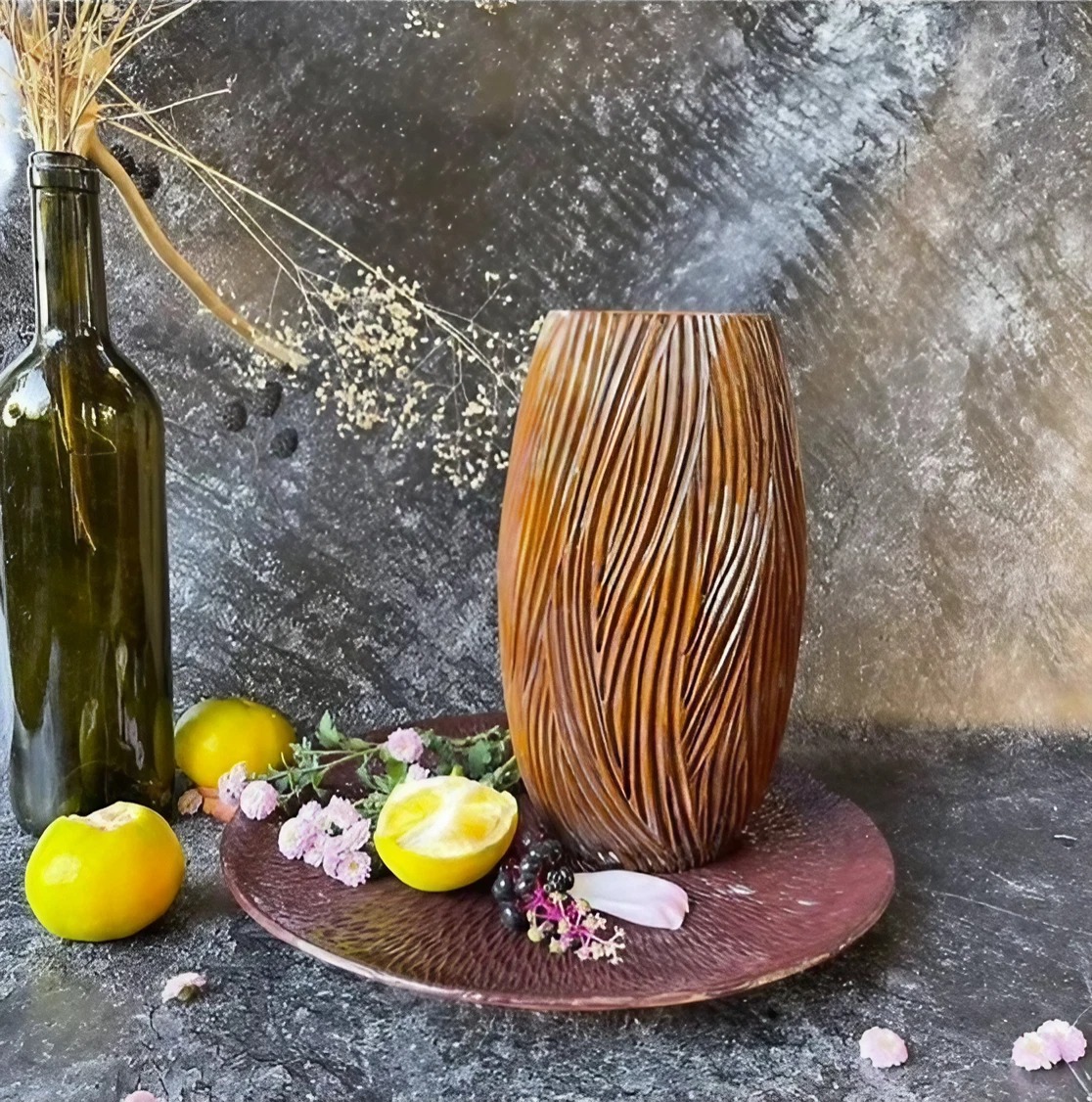 "If I were running a factory, I could mass-produce items. However, I have a workshop where I currently work alone. It takes me about a week to create one mug. Of course, I don't make just one mug a week, but each piece is decorated, glazed, and dried, which takes time. If we were to invest in this direction, we could produce high-quality domestic souvenir products. After all, Abkhazia is a tourist country, and it's crucial for us to develop in this direction," Sabina concludes the conversation.
+ Art for everyone: how a dancer from Turkey took up street-art in Abkhazia
+ House for an architect: how a repatriate, Shabnam Marshan, found herself in Abkhazia
Currently, Sabina is preparing for the summer tourist season, planning to make souvenirs that will be thematically connected to Abkhazia.
It was interesting to learn about the type of clay used for her creations. Sabina started with Sukhum clay, which she would collect with colleagues from a local river. Back home, she'd place the clay in a special barrel for it to settle and soften over time. Then, the clay is sifted through a sieve. "The clay needs to be prepared so it can be worked with later," Sabina shares the intricacies of her craft.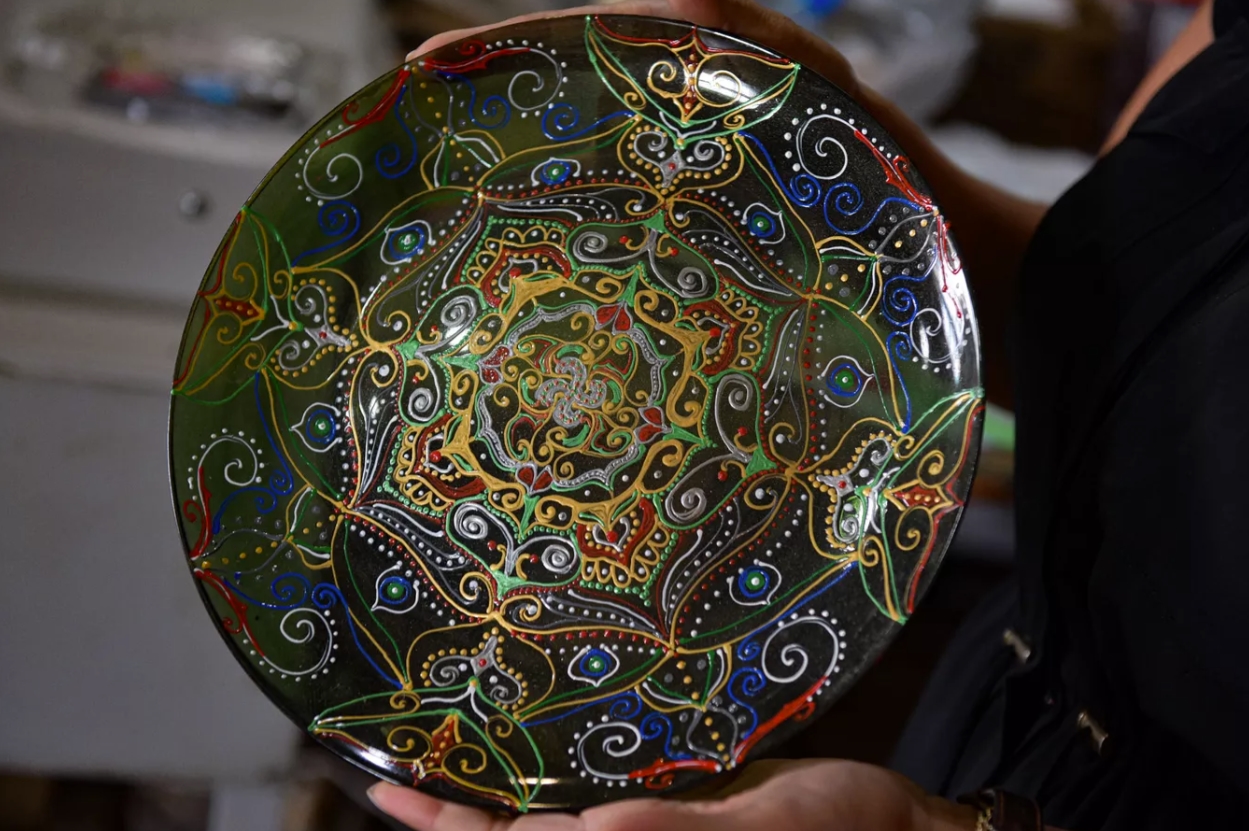 However, at one point, the local clay began to crack during drying, forcing her to source processed clay from Russia. "Perhaps the top layer of clay in the area we used to take from has eroded. Or maybe our clay needs processing, it might lack certain binding agents, because the clay I purchase undergoes specific processing," she explains her decision to stop using local clay.
In 2020, Sabina launched a ceramics course at the "Studio Artel" workshop. She taught there for about a year. There were many interested in learning the craft. Some of her students continued working in the field. But soon, Sabina had to leave Sukhum as she finished her studies at ASU and returned home to New Athos, where she opened her own workshop. She procured equipment, tools, and the necessary raw materials for production.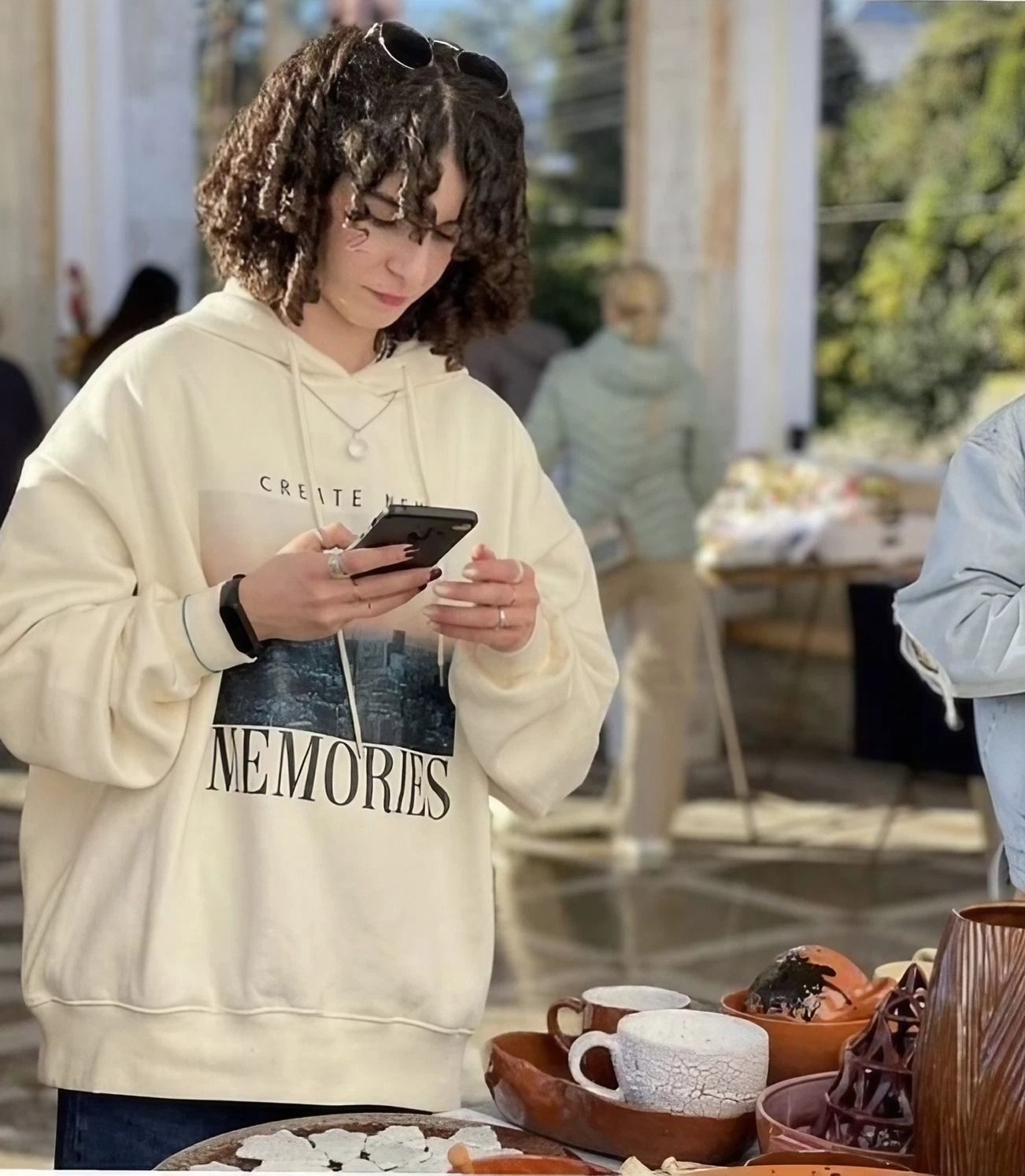 Today, Sabina no longer conducts workshops. Her primary focus is on producing ceramic tableware. She never misses a local fair in Abkhazia and admits that her business brings her a stable income, particularly during the tourist season, when her sales are high.