International Circassian Association Statement on the Israeli-Palestinian Conflict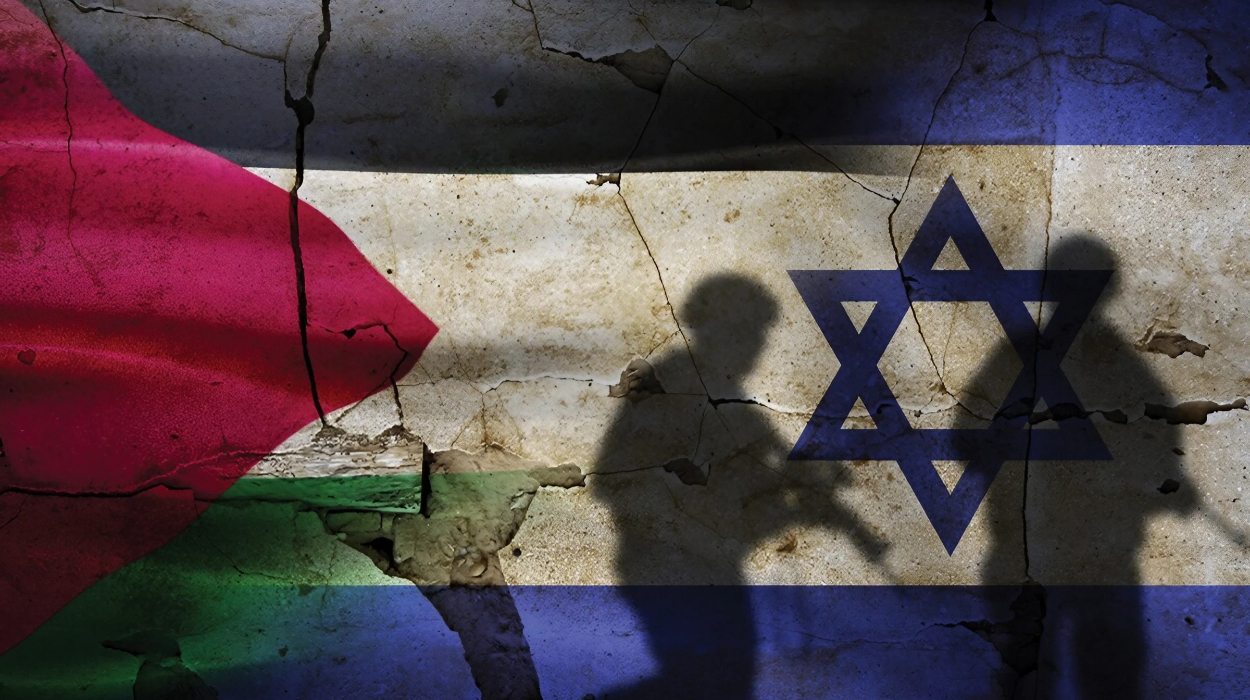 NALCHIK ― The International Circassian Association has released a statement concerning the escalating situation in the Israeli-Palestinian conflict zone.
Endorsed by associated associations and federations, and circulated on social media platforms, the statement reads:
"As the global community observes the intensifying conflict between Palestinians and Israelis with grave concern, we are deeply troubled by the daily loss of innocent lives, including those of defenceless children, women, and the elderly.
The ongoing inhumane blockade on the Gaza Strip has exacerbated the plight of its citizens, leaving them without essential supplies such as food, water, medicine, and access to electricity and fuel.
In solidarity with all peace-seeking individuals, we are closely monitoring the developments in the Middle East and share a profound empathy for the affected civilians, bearing the weight of their tragedy in our hearts.
We acknowledge the complexity of the Palestinian-Israeli conflict and its historical underpinnings. A resolution must be sought through diplomatic and political channels. We urge all involved in the armed conflict to demonstrate restraint, cease the violence, release any hostages, and prevent the dispute from escalating further.
Recent incidents have come to our attention where disruptive elements in Russia and the Caucasus have attempted to provoke inter-religious discord, inciting Muslims to protest, disrupt public services, and exhibit hostility towards the Jewish community.
We are alert to the orchestrated nature of these provocations, which appear to be fueled by external influences.
Discrimination based on national or religious identity is indefensible, no matter where it occurs.
Historically, Jewish communities have coexisted peacefully with other ethnic groups in Russia, including the republics of the North Caucasus. Notably, during the Great Patriotic War [WW2 ―Ed], the Circassian village of Besleney in Karachay-Cherkessia became a refuge for over 30 Jewish children fleeing the siege of Leningrad, saving them from fascist forces.
Adyghes (Circassians), including those residing in Israel, have enjoyed mutual respect and understanding from the state and have established communities across the globe.
We appeal to our compatriots, particularly the youth, to maintain composure and discernment.
Resist any provocations and avoid actions that may fuel ethnic and religious animosity, which has the potential to lead to severe calamities.
Refrain from participating in illegal activities that defy existing laws and risk destabilising the situation in the North Caucasus.
Our heartfelt condolences go out to the families and friends of those who have perished in the Palestinian-Israeli conflict, and we extend our profound sympathy to the injured and disabled as a consequence of the ongoing hostilities.
Signatories to this statement include:
H.H. Sokhrokov, President of the International Circassian Association
R.M. Tlemeshok, Chairman of the Adyghe Khase-Circassian Parliament of the Republic of Adygea
A.F. Aslanov, Chairman of the Adyghe Khase-Cherkess Parliament of the Republic of Karachay-Cherkessia
R.B. Fakov, Head of the Union of Kabardians of Mozdok
M.Kh. Chachuk, Chairman of the "Adyghe Khase Black Sea Circassians-Shapsughs Community" in Krasnodar
S.Kh. Zarakhov, Head of the Kabardino-Balkarian organisation for Relations with Compatriots Abroad
Yuri Shibzhov, Head of the "Circassian Cultural Centre" in Stavropol
V.V. Maremukov, Adyghe Khase of the Republic of Abkhazia
A.R. Kerbizhev, Interregional public organisation for the identity preservation and development of the Circassian people (Circassian Youth Parliament)
Sönmez Zati, President of the Federation of Circassian Associations in Europe