Alexander Ankvab receives head of Abkhazian trade mission in Russia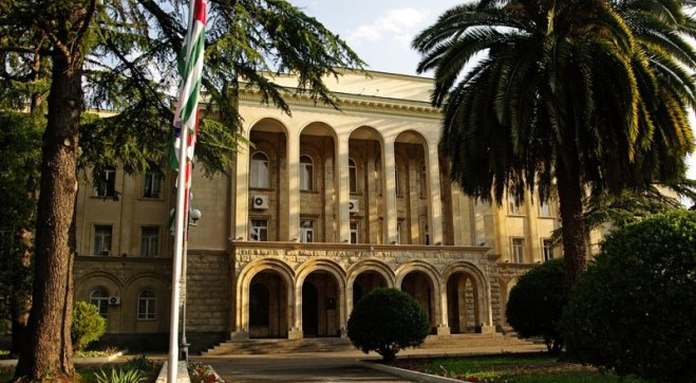 The President received the head of the Abkhazian trade mission in the Russian Federation Oleg Bartsits, the executive director of the International cultural and business center of Abkhazia Oleg Lakoba and the director of development of the center Petr Bereza.
Oleg Bartsits told about the specific projects which could be implemented following the results of the Business forum. It applies to cooperation with the Siberian Federal District in the field of processing Abkhazian agricultural products followed by its distribution in the district. 'In particular, they are interested in the possibility of processing our culture, such as feijoa and kiwi. There is an idea to process here, and, taking into account the potential of the Siberian market, to sell there', Bartsits said.
He added that representatives of the Siberian business community had met with the director of the Research Institute of Agriculture Lesik Aiba and already knew the Abkhazian side's capabilities.
Alexander Ankvab said that it was necessary to advance such projects.
'We have few results. These results should be secured. Let it be one small project, but it will be already a success. Processing agricultural products is of current importance for us, and it has some development potential', the President said.
The President commissioned Oleg Bartsits to start preparing for the next year's agricultural exhibition in the All-Russia Exhibition Centre today. 'Time flies by quickly. You need to take the experience both positive and negative into consideration and prepare seriously. To keep in touch with the producers and to keep in mind what kind of products we can offer ', Ankvab said.