Meeting on possible introduction of VAT for imported goods held in Presidential Executive Office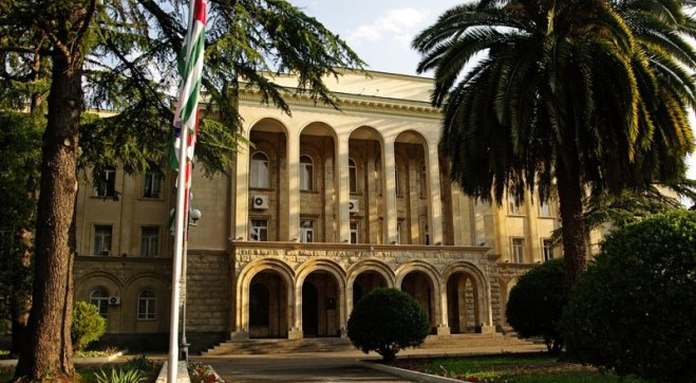 Alexander Ankvab has held a meeting on a possible introduction of value added tax for imported goods.
Deputy Prime Ministers Alexander Stranichkin and Beslan Eshba, the Deputy Prime Minister, the Minister of Finance Vladimir Delba, the Minister of Economy David Iradyan, the Minister of Taxes and Fees Rauf Tsimtsba, the Chairman of the State Customs Committee Said Tarkil, and the chief of the economic department of the Presidential Executive Office Amra Kvarandzia had been invited to the meeting.
It was mentioned that introduction of the VAT for imported goods, first, will allow to change the present situation when producers within the country are in an unequal situation in comparison with importers of similar goods, secondly, it will considerably increase the volumes of own revenue of the state budget.
Alexander Ankvab commissioned the participants in the meeting to address the appropriate Parliamentary Committee for revising the VAT law currently in force.