The geography of servicing APRA "World" cards has increased in 2020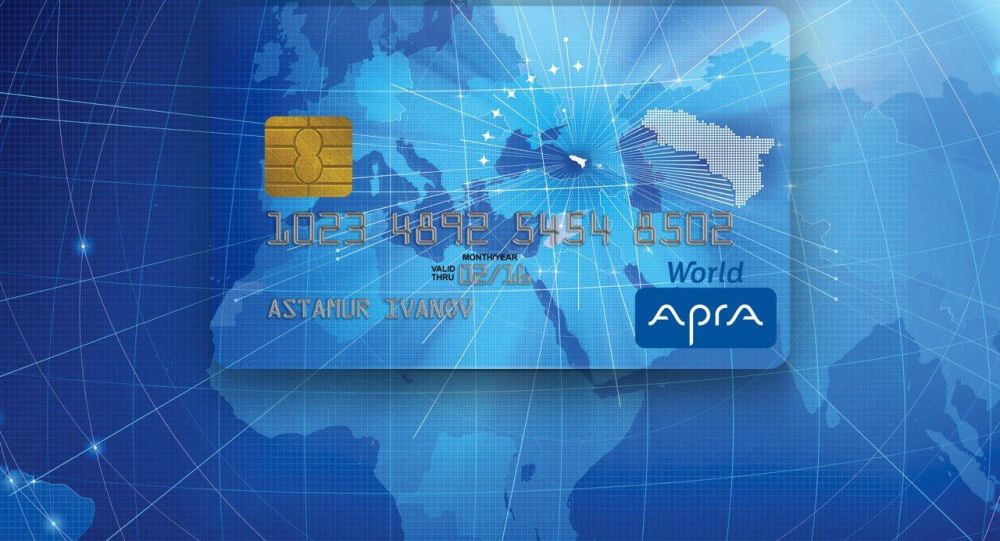 SUKHUM / AQW'A -- In June 2019, the Abkhazian payment-system APRA began servicing bank-cards of the Russian payment-system Mir; since October, it has been possible to use the APRA card to make payments in Russia, as well as at any point where Mir cards are served.
APRA "World" cards are serviced in payment infrastructures integrated with the "MIR" payment-system, in particular, in the Russian Federation, the Republic of Belarus, the Republic of Uzbekistan and the Republic of Armenia, according to the website of the Bank of Abkhazia.
To expand the geography of servicing APRA "World" cards, pilot-industrial operations of cross-system operations (hereinafter OPE KO) were carried out.
It is noted that in the near future APRA cards will become available for use in the Republic of Kyrgyzstan and the Republic of Tajikistan.
According to the National Bank, the holders of APRA "World" cards in 2020 made transactions in 144 cities of Russia, including St. Petersburg, Voronezh, Novosibirsk, Rostov-on-Don, Volgograd, Astrakhan, Penza, Yekaterinburg, Omsk, Perm, Surgut, as well as outside Russia - in Yerevan, Minsk and Tashkent.
Sochi and Moscow became the most popular destinations for cardholders, whilst Vladivostok was the most remote city where APRA cards were used.