Sculptor Arkhip and Sukhum's bronze inhabitants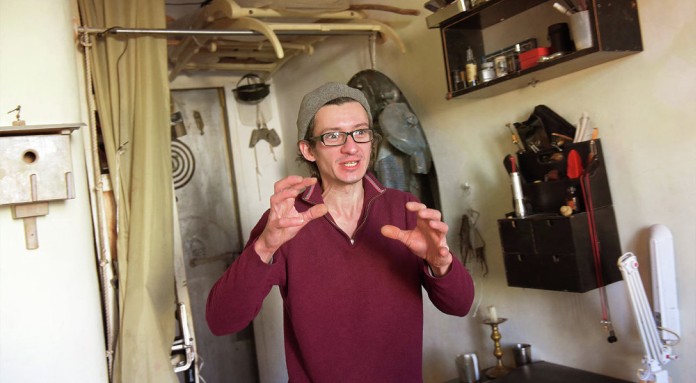 The master-sculpture of Arkhip Labakhua is full of interesting things and reminds one of a treasure-chest. 
Arkhip Labakhua is an inventor and sculptor who is taking Abkhazia in a new direction by developing a genre of urban sculpture. His works in bronze ("Chik", "Nika", "Penguin the philosopher", "Tachkum" and many other urban miniatures) endow Sukhum with a unique charm and flavour. 
The inventor has his own puppet-theatre, whose repertoire includes the pantomimes: "Red Actor", "Scent of Darkness", "Evil Spell" and "I do not care anymore", which combine both traditional techniques and the author's "appliqué". 
The sculptor himself thinks of his theatre as a subject of total emancipation.
Source: Sputnik Abkhazia