Iskhak Mashbash Turns 90 Today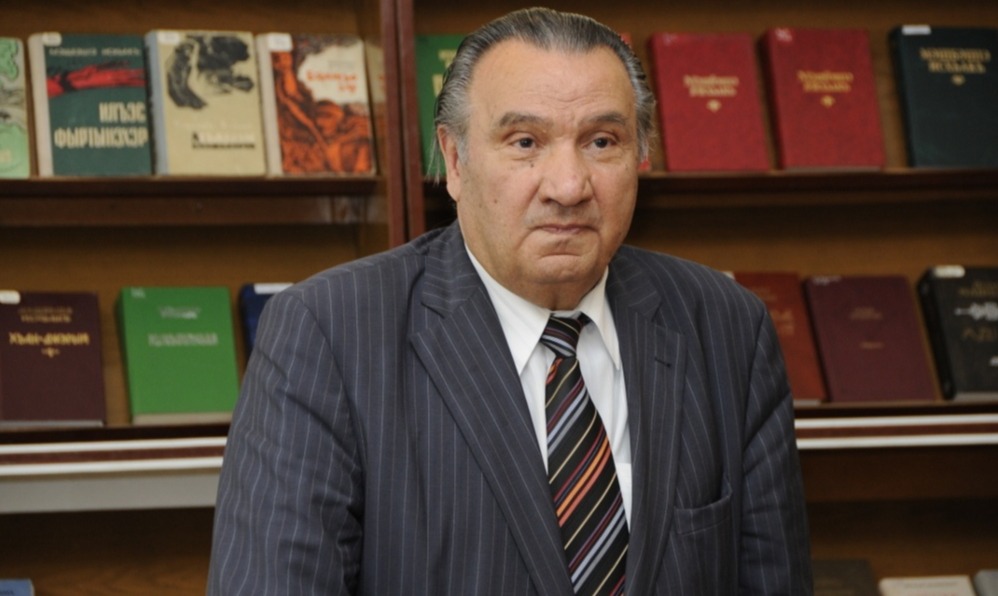 Today is the 90th birthday of Iskhak Mashbash (Circassian: Мэщбэшӏэ Исхьакъ), the famous Circassian poet and novelist.
President Aslan Bzhania has congratulated Iskhak Mashbash, a People's Writer of Adyghea, Kabardino-Balkaria, Karachay-Cherkessia and holder of the Order of Akhdz-Apsha (II degree), on his 90th birthday.
"Your whole life is connected with one of the noblest vocations – the work of writing. Your multifaceted work is especially close to nations who are acutely aware of their historical responsibility for their fate. The Abkhazians and Circassians know from their own experience on what dangerous fault-lines of history small peoples sometimes find themselves. Your poems and prose touch upon extremely important problems of history and the present, without an understanding of which it is impossible to think about the future.

In the Republic of Abkhazia, people remember well your principled position at a crucial hour for our state. During the Patriotic War of the People of Abkhazia you resolutely opposed Georgian aggression against the Abkhaz and other peoples of our country," the congratulatory address says.
Aslan Bzhania noted that the contribution of Iskhak Mashbash to the strengthening of friendly relations between the peoples of Abkhazia and Adyghea is invaluable.
"We are rightfully proud that you are one of the holders of the Order of Akhdz-Apsha (Honour and Glory), II degree. I have no doubt that your creative heritage will be a glorious stimulus for future generations of writers," the message says.
Aslan Bzhania wished Iskhak Mashbash robust health, long life, and further creative success.
Iskhak Mashbash is distinguished Circassian poet and novelist, price winner of state awards of USSR and Russia. People's writer of the Republic of Adyghea, Kabardino-Balkaria and Karachay-Cherkessia. Member of the Union of Writers of the Russian Federation. Among many other of his works, he wrote Zhernova, one of the best of his novels, and the first epic work about the Russo-Caucasian War.