Rasul Gamzatov Commemorated in Special Forum at Abkhaz State University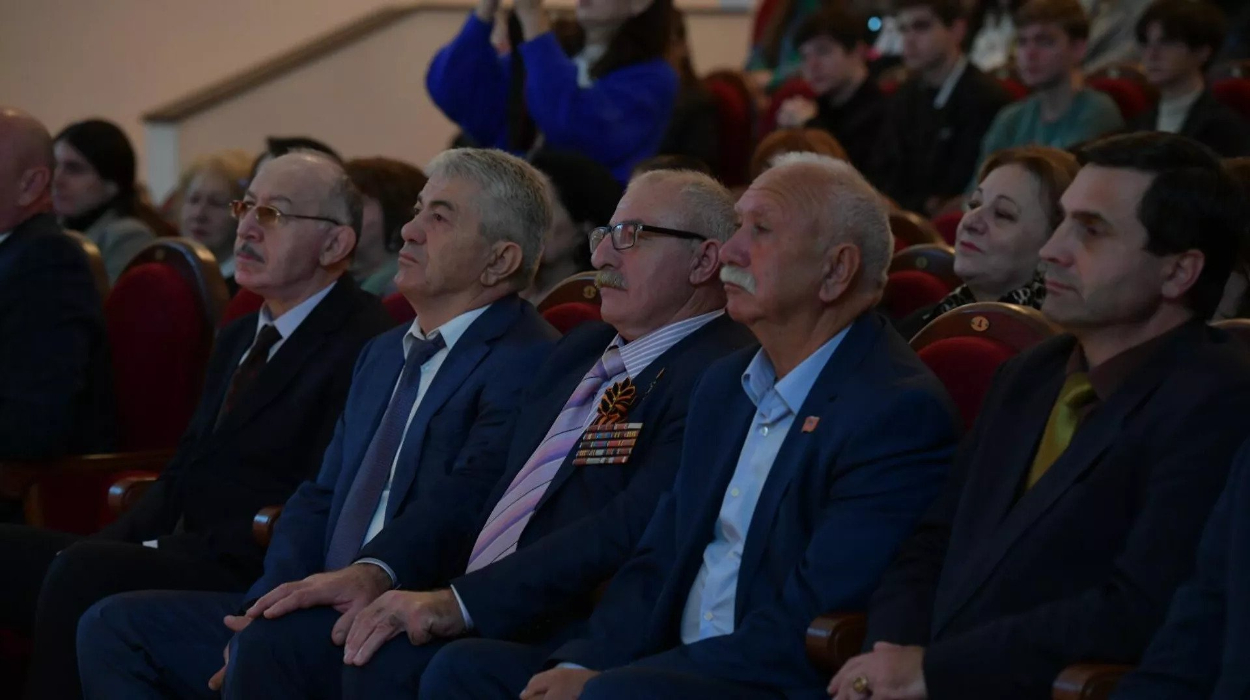 SUKHUM / AQW'A — A special forum was held at the Abkhaz State University, dedicated to the legacy and impact of the renowned Dagestani poet, Rasul Gamzatov. The event, part of the Gamzatov Readings, attracted notable figures from the literary world and beyond.
Arsen Makhmudov, head of the Dagestani delegation, opened with a heartfelt speech expressing gratitude for the warm welcome they received in Abkhazia. Makhmudov highlighted the universal love and respect for Gamzatov's work, both in his homeland and globally. The poet's legacy, he noted, championed the noble mission of uniting people and promoting peace, love, and justice.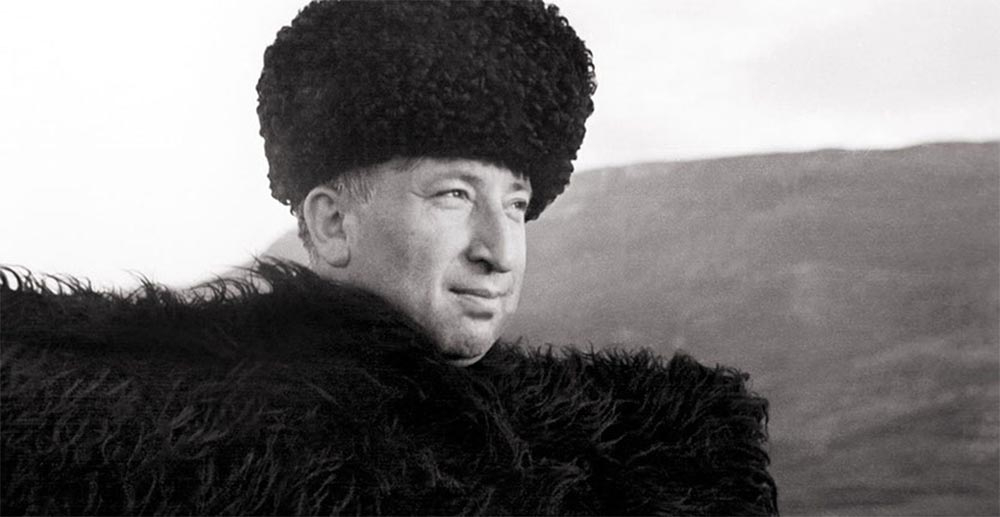 Rasul Gamzatov (1923-2003) 
Highlighting the poet's close ties with Abkhaz literature, Makhmudov recounted Gamzatov's deep friendships with Abkhaz literary greats such as Dmitry and Georgiy Gulia, Bagrat Shinkuba, Ivan Tarba, Kirshal Chachkhalia, and Mushni Lasuria.
An excerpt from one of Gamzatov's poems was recited, evoking his appreciation for the beauty of Abkhazia and its deep connection to Dagestan.
Хоть был я недолго в абхазском краю,

В глазах твоих видел всю землю твою:

Сухумского неба разлет голубой

И солнечным полднем зажженный прибой...

И вот, в Дагестан возвращаясь опять,

Хочу на прощанье тебе пожелать:

Пусть друг на пороге стучится всегда

И пусть не посмеет встревожить твой сон

Недоброе карканье черных ворон.

Пусть щедро горит в твоем доме очаг,

Пусть пламя не гаснет в стихах и в очах!

Though briefly I stayed in Abkhazian land,

In your eyes, I beheld its vastness so grand:

The azure expanse of Sukhum sky,

And waves set ablaze by the noon sun up high...

And now, as to Dagestan I return,

Here's my parting wish, for which I yearn:

May friends always knock upon your door,

And may the black crows with their ominous lore,

Never dare disturb your dreams with a roar.

May your hearth's flames burn bright and true,

In both your verses and gaze, forever anew!

— To the People's Poet of Abkhazia Dmitry Gulia
The forum featured an address by Alexander Sheremet, advisor to the Russian Embassy in Abkhazia, who emphasised Gamzatov's longstanding friendship with Abkhazia's literary and cultural figures. Sheremet recognised the symbolic significance of hosting the forum at the Abkhaz State University, where students delve into the works of the wise poet.
Arda Ashuba, Director of the Abkhaz Institute of Humanities, extolled Gamzatov as a jewel of the Caucasus peoples, emphasising his monumental contribution to world literature. Ashuba shared anecdotes of Russian poets and writers recalling Gamzatov's exceptional ability to diffuse tensions with his words, wit, and wisdom.
Highlighting Gamzatov's reach, Astanda Bigvava, a senior lecturer at the university, shared that the poet's works have been translated into more than 80 languages. Bigvava also emphasized that Russian President Vladimir Putin declared 2023 as the "Year of Rasul Gamzatov," underscoring the poet's enduring significance.
The forum shed light on the vast translations of Gamzatov's poetry, with special attention to the renowned poem "Cranes." Translated into Abkhaz by poet Nikolai Kvitsinia, it stands as a poignant memorial for those who perished in the Great Patriotic War.
The commemorative event stands testament to Rasul Gamzatov's indelible impact on literature and his role as a bridge between cultures and nations.
Rasul Gamzatov (1923-2003) was born in the village named after his father, Gamzat Tsadasa, the People's poet of Dagestan. Rasul pursued his education in Moscow, where he embarked on his literary journey by translating Russian classics into Avar, his native tongue.
Throughout his life, over thirty collections of Gamzatov's poems have been translated into Russian and various other languages. The immense appeal of his poetic works lies in their unique blend – a harmony of innate talent, echoes of ancient folk myths and songs, and contemporary literary flair. Notably, Gamzatov frequently employed octaves and crafted poetic, aphoristic "inscriptions." Such inscriptions are reminiscent of the age-old tradition where Caucasian mountain inhabitants would carve writings onto the arches of their stone edifices, tombstones, sword hilts, and saddles.
In recognition of his literary contributions, Rasul Gamzatov was honoured with the Lenin Prize in 1963.