Art Installation from Plastic Caps Debuts in Sukhum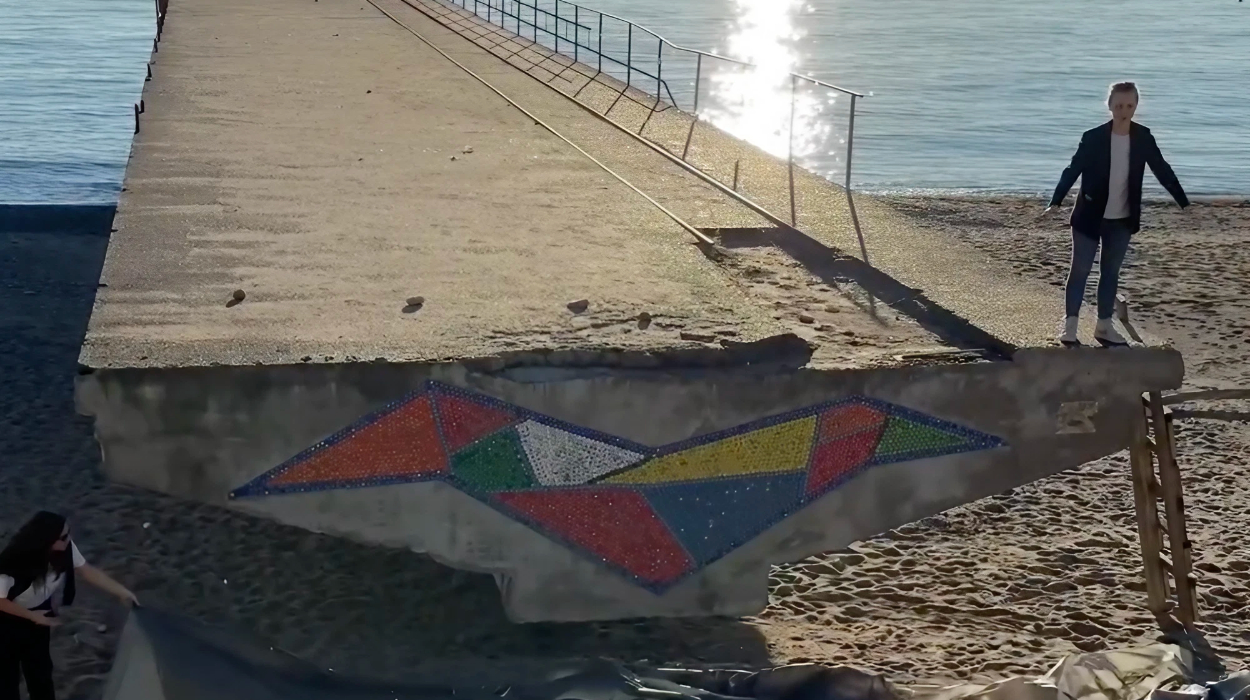 SUKHUM / AQW'A ―  A unique art installation crafted from plastic bottle caps has been unveiled on the pier wall in Sinop, a collaborative effort by Diana Khintba and Apscha Khagba. The duo, founders of the acclaimed online gallery AUADA, crafted the installation in the shape of a seagull in flight, a poignant representation underscoring the importance of plastic recycling and mindful consumption.
"Art has the power to spotlight contemporary issues," stated the creators, who are no strangers to addressing environmental concerns in their work.
+ Ecological Project "Save The World From Garbage" Presented in Sukhum
+ The environmental project "Let's Save the World from Garbage" will be presented in Sukhum
The "Seagull" installation is part of the "Save the World from Garbage" initiative by the public organisation "Abkhaz Desk", supported by the United Nations Development Programme and the Swedish International Development Agency. Betul Marshan, director of Abkhaz Desk, emphasised the pressing issue of plastic waste, asserting, "This mural symbolises a call to action, urging the public to recognise and address the environmental threats posed by discarded plastics."
Materials for the artwork were sourced over three months, primarily from bottle caps deposited by Sukhum residents in Pugedon vending machines facilitated by the organisation.
With this installation, Abkhazia joins a global movement promoting eco-artworks, emphasizing the recyclability of plastics. Such artworks, prevalent in countries like Venezuela, resonate with the principle of sustainable consumption.
The ultimate message? Plastic, when consciously managed, can find a new purpose far from the landfill.