A Guide to This Week's Events in Abkhazia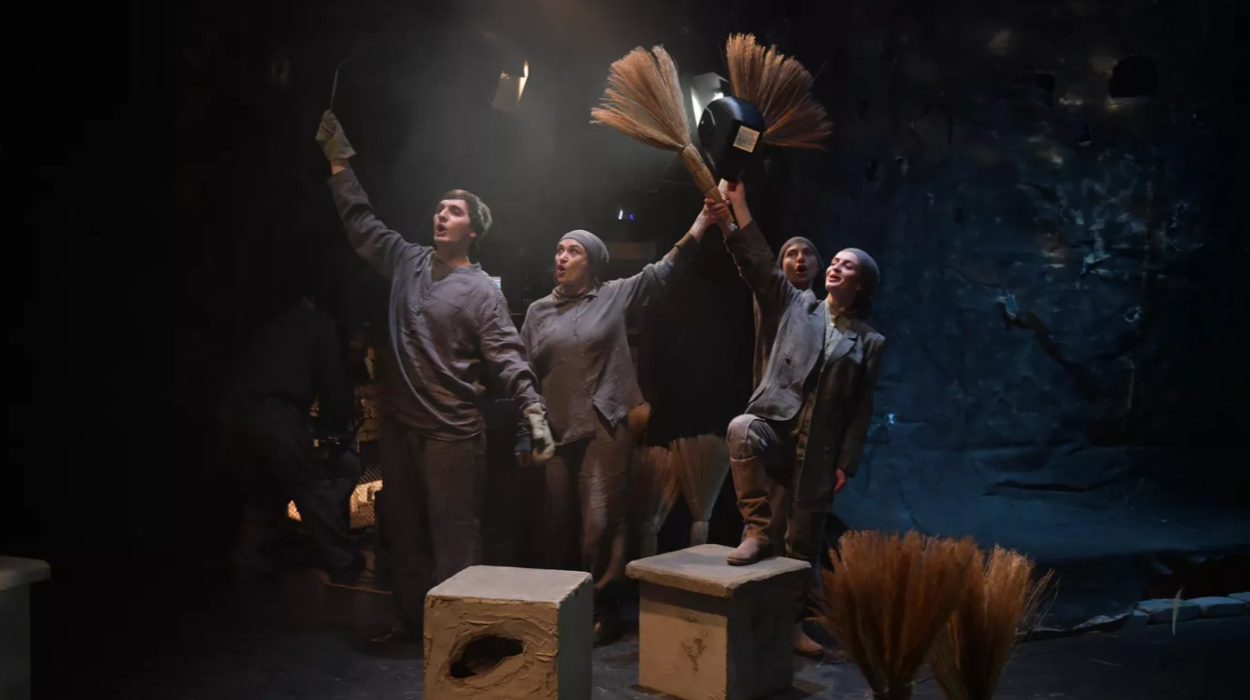 SUKHUM / AQW'A ― The upcoming week in Abkhazia is bustling with a variety of art events, providing residents and visitors alike the opportunity to indulge in rich cultural experiences. From theatre performances to exhibitions, there's something for everyone.
Theatre Performances to Captivate Audiences
The renowned Fazil Iskander Theatre in Sukhum is set to host a series of enthralling performances. On October 30th and 31st at 19:00, "The Story of old Khabuga's Mule" will take the stage. This performance, deeply rooted in Abkhazian traditions, promises to be a life-affirming experience that explores the intricacies of life in Abkhazia.
Anton Kornilov, a product of the "Sandro" director's laboratory, has brilliantly directed this play, ensuring a memorable evening for all.
Following this, on November 2nd and 3rd at 19:00, the theatre will showcase "Mama" by the contemporary playwright Florian Zeller. This play is a critical exploration of family dynamics and the hidden realities behind a facade of prosperity. It is a result of a collaborative effort between GITIS and Roskontsert, aiming to bring productions by GITIS (State Institute of Theatre Arts) students and graduates to Russian theatres in foreign countries.
Finally, on November 5th at 19:00, don't miss out on "The Inspector", a timeless piece based on Nikolai Gogol's work. The play's themes and messages continue to be relevant, resonating with audiences of all ages.
Dance and Music Extravaganza
Sukhum also extends a warm invitation to dance and music enthusiasts. On Sunday at 17:00, the Abkhazian State Philharmonic Society will be alive with the vibrant energy of the "Friendship of Peoples" concert. The event features two outstanding groups: the "Rhythms of Caucasus" Caucasian dance ensemble led by the Honoured Artist of Abkhazia Akhra Samandzhia, and the Adygean dance ensemble "Youth of Adygea" under the guidance of the Honoured Artist of Kuban Murat Khashukoev.
Art Exhibition: A Visual Feast
Art lovers are in for a treat as well. Starting November 1st, the Central Exhibition Hall in Sukhum will host a new solo exhibition featuring the works of Ruslan Chkhamalia. A gifted graphic artist and portraitist, Chkhamalia is a member of the Union of Artists of both Abkhazia and Russia. His exhibition promises to be a visual feast, displaying his mastery over his medium.
The upcoming week in Abkhazia is filled with artistic adventures waiting to be experienced. Whether you are a theatre buff, a dance enthusiast, or an art lover, Sukhum has something special for you.