Abkhazia's Artistic Calendar: From Exhibitions to Concerts and Plays, May 29 - June 4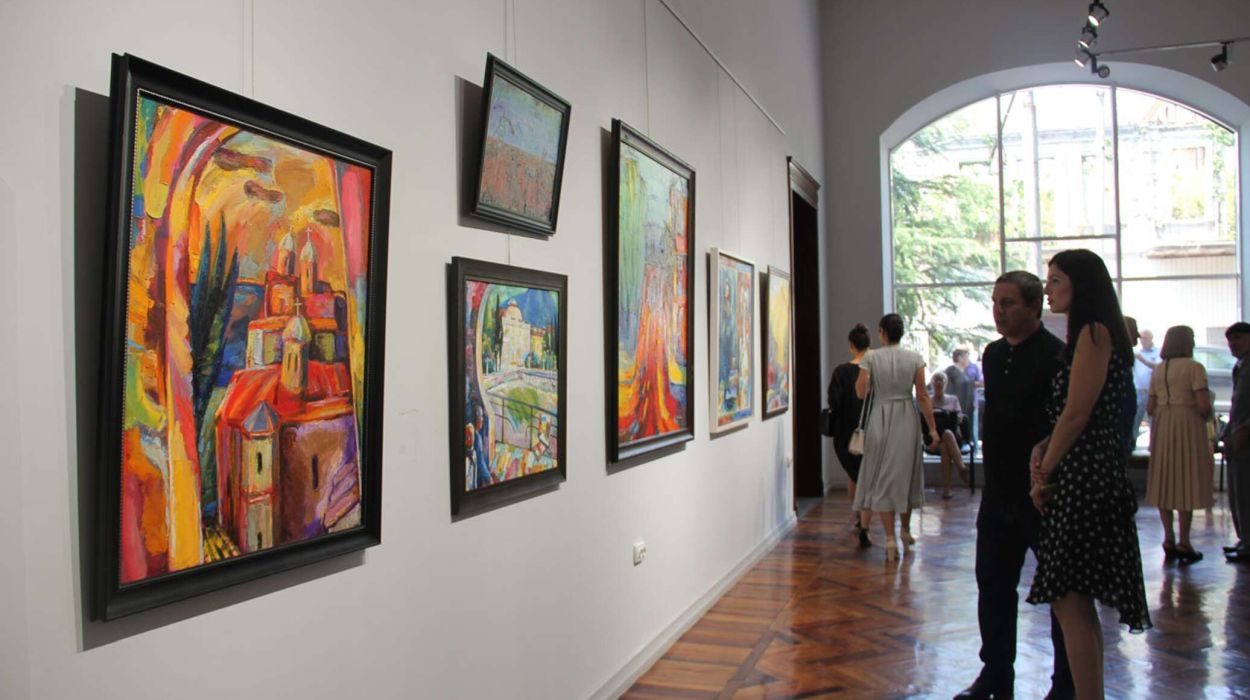 SUKHUM / AQW'A ― An exciting array of cultural events is set to take place across Abkhazia from May 29 to June 4.
Abkhaz artist Apshcha Khagba's captivating personal exhibition, "Night Tales and the Pink Horse," continues its successful run at the Central Exhibition Hall in Sukhum, open to the public until June 5th.
The Abkhaz State Philharmonic is hosting a series of concerts, commencing with "Apsny-star" at 7 pm on May 29. This will be followed by a performance by the children's ensemble "Abaza" at 6 pm on May 30, and a concert by South Ossetian ensemble "Simd" at 6 pm on June 1.
On May 29, the Abkhaz Youth Theater is presenting "Images of Life," a showcase of miniatures inspired by the works of prominent Abkhaz writers such as Shota Chkadua, Sholodia Adzhindzhal, and Taif Adzhba. Starting at 7 pm, this engaging performance uses humour to address contemporary issues.
Meanwhile, the Fazil Iskander Russian Drama Theater is staging four distinct performances. On May 29 and 30 at 7 pm, the ancient Greek tragedy "Elektra," directed by renowned Russian director Artem Ustinov, recounts the harrowing tale of a girl who witnessed the murder of her father. This will be followed by the musical "Magic Globe," under the direction of Fai Markholia, on June 1 at 6 pm. Mark Vdovin's "Method" will hit the stage on June 3 at 6 pm and 9 pm, with the children's play "Brother Rabbit & Brother Fox" rounding off the line-up on June 4 at 3 pm.
Adding to the theatrical roster, the Samson Chanba Abkhaz Drama Theater will host the South Ossetian State Drama Theater's presentation of "Black Burka" on May 31 at 6 pm, directed by Kazbek Jeliev.
In a change of pace, on June 2 at 7 pm, the Abkhaz Theater will bring to life Fyodor Dostoyevsky's "Poor People" with their production "Lovelace." This poignant love story stars the Honoured Artist of Abkhazia, Teimuraz Chamagua, and actress Amra Nachkebia.
Culminating this cultural marathon, the Pitsunda Church will host an enchanting concert of organ music at 5 pm on June 4. This week-long celebration of the arts in Abkhazia showcases the rich tapestry of talent and creativity within the country.