Diana Vouba - Abkhazian Artist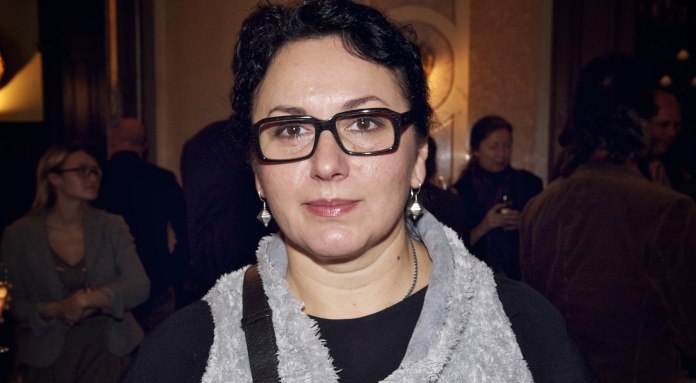 Diana Vouba was born in Tquarchal, Abkhazia on January 5, 1958.
At the age of 14 she started to study painting at Sukhum (Akua) Art College and later perfected her painting technique at Repin Institute in St. Petersburg.
After graduating in 1986 from Tbilisi Arts Academy, she was invited to work for the USSR Academy of Arts, where she experimented with almost all existing graphic arts techinques. She was admitted to the USSR Artists Union in 1988.
Vouba participated in a number of exhibitions. She had a personal exhibition in the Central House of Artists in Moscow in March of 1992. Since 1991 she has participated in over 40 exhibitions in Russia and abroad, 12 of which were author's exhibitions.
Her favourite genre is portraiture, but she sees portraiture not as a genre but rather as a method of the creative process: portrait of a man, of a flower, of a stone...
1958 Born in Abkhazia
1976 Graduated from Art Studio in Sukhum
1986 Graduated from Tbilisi State Academy of Arts
1988 Admitted to the Union of Painters of the USSR
1991 Graduated from the Art Workshops of the Soviet Academy of Arts
1996 Gold medal of the International Arts Festival in Tunis
Her works are in numerous museums and private collections, including State Russian Museum, Russian Academy of Arts, Moscow Museum of Modern art, Gallery of Royal Family Ludovizi in Rome, private galleries and collections in CIS countries, Russia, USA, Austria, Italy, France, Tunisia, Egypt, Czech Republic, Bulgaria, Belgium, Switzerland, Malta, Greece, Egypt, Australia, Thailand, Cambodia, Malaysia, and Philippine.
PERSONAL EXHIBITIONS
1992 The Central House of Artists, Moscow
1994 Gallery "Russia", Moscow
1996 Gallery "Khayachi", Tunis
1996 Russian Cultural Center, Tunis
1997 "East Gallery", Moscow
1997 "HS Art Gallery", Basel, Switzerland
1997 Gallery "Seepark", Thun, Switzerland
1997 The Central House of Artists, Moscow
1998 "A Poem of Silence", Gallery "Pan-Dan", Moscow
1998 Gallery "MARTin", Basel, Switzerland
1999 Grant Gallery, Soho, New York

COLLECTIVE EXHIBITIONS
1993 Golden Brush, Central House of Artists, Moscow
1996 Art-Manege'96, Moscow
1998 Art Salon'98, Moscow Museum of Oriental Art, Moscow
1998 Mosaic of the XX Century, Gallery Pan-Dan, Moscow
1998 Art-Manege'98, Moscow
1999 Women in Art, the Kolodzei Art Foundation, Friendship Gallery, Washington DC
2000 Art-Manege'2000, Moscow
2000 Women in Art, Atrium Gallery, Morris County Administration Building, New-York
2001 Gallery Pan-Dan, Moscow
2001 Art Moscow'2001, Moscow
2001 Women in Art, Bergen Museum, The Kolodzei Art Foundation, The Hackensack Arts and Cultural Center, New-York
2001 The 10th Anniversary of the Kolodzei Art Foundation, Consulate General of the Russian Federation, New-York
2001 "Abstraction of the XX Century in Russia", Russian Museum, St-Petersburg
2002 New Identities New Forms Contemporary Russian Women Artists, Georgetown University Art Galleries, Washington DC