MFA Abkhazia launches website in Arabic: "Marhaba Abkhazia"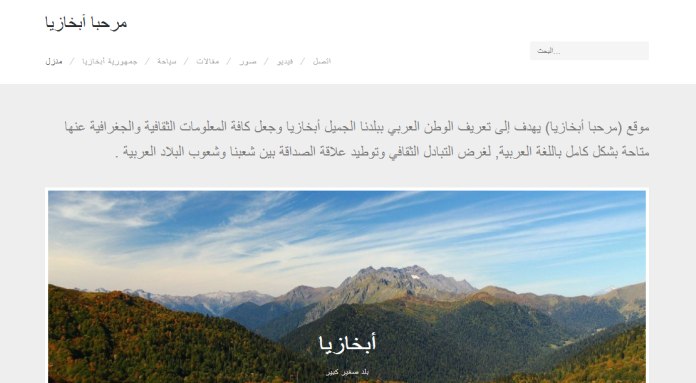 The project of the Abkhaz Foreign Ministry site MARHABAABKHAZIA ("Greetings, Abkhazia!") is the first internet source about Abkhazia in the Arabic language. The site contains collection of articles, video and photo materials on the history, culture and nature of Abkhazia.
The purpose of this project is to strengthen and broaden cultural exchange between the Republic of Abkhazia and 65 million Arabic-speaking people by posting in the world web different materials about Abkhazia in the Arabic language.
Therefore, the project will contribute to promotion of the positive image of Abkhazia in the world web as well as to establishment of cultural and political ties with the Arab world.
The project has been implemented by the officers of the Information Department of the Abkhaz Foreign Ministry Sami Arutaa and Milad Gogua. The supervisor of the project is the Head of the Information Department Tengiz Tarba.