George Hewitt's Address at Abkhazia's Media Centre's Launch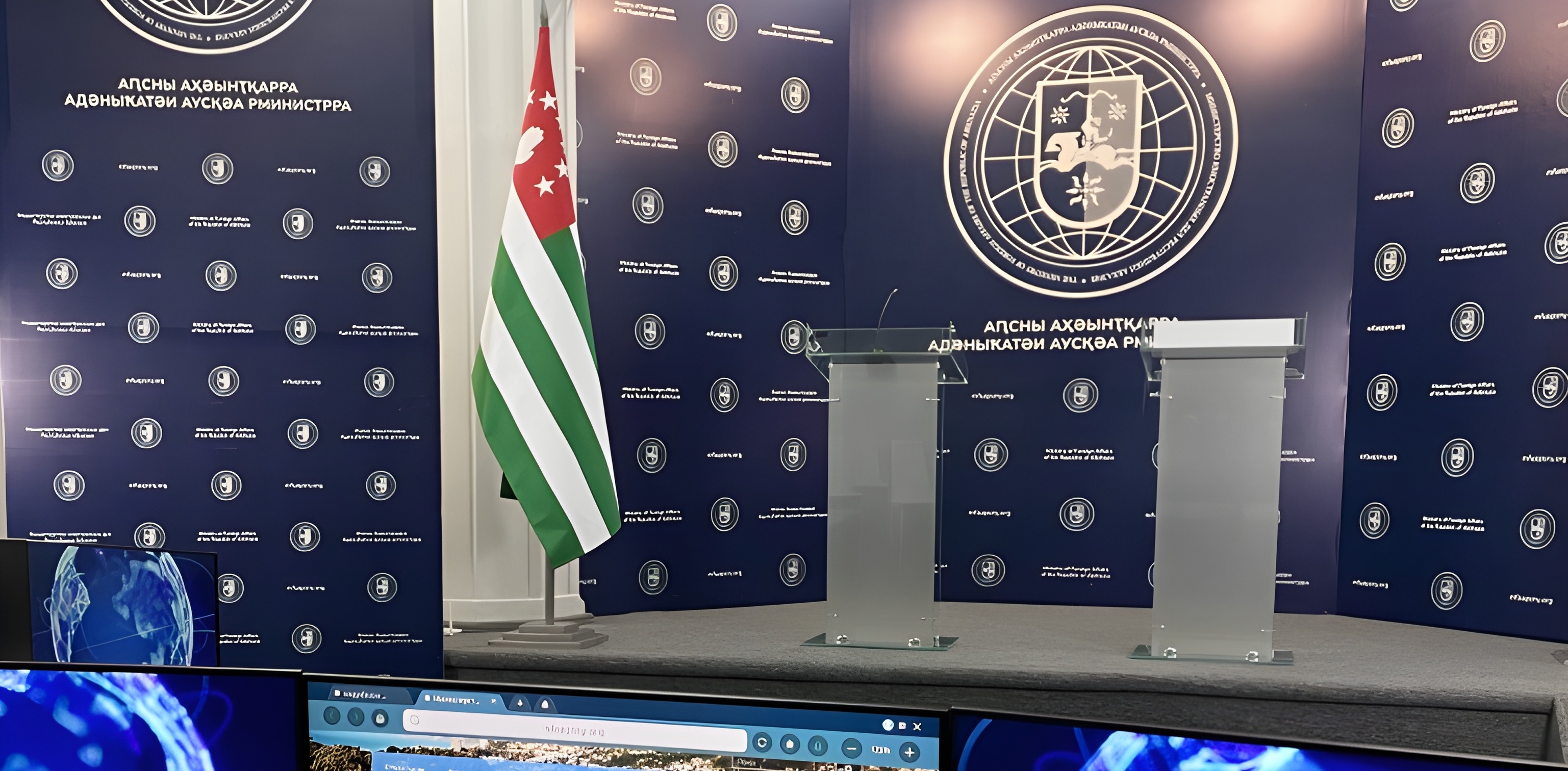 Ҳаҭыр зкәы сҩызцәа! Мшы бзиақәа!
This is George Hewitt speaking from Yorkshire in the north of England, where I have been Abkhazia's Honorary Consul since 1993.
I am delighted to have been invited to participate (albeit virtually) in the opening of the Foreign Ministry's Media Centre because several of us have long felt that such an initiative should have been undertaken many years ago. In the age of 24-hour news-services and instant mass-communication, the importance of disseminating one's message for a country which suffered years of isolation following a destructive war, which remains poorly known to the outside-world, and which is largely viewed, if viewed at all, through the distorting filter of a foreign power cannot be emphasised too strongly.
If putting Abkhazia's case has been an up-hill task since I first chose to involve myself in the endeavour in 1989, one can only imagine how much more taxing it is likely to be in the turbulent times that now certainly lie ahead as a result of the way the world dramatically changed, for reasons we all know (or ought to know), on 24 February.
And so, Abkhazia and its representatives need to be prepared tirelessly to make and defend Abkhazia's case as a stable, fully-fledged democratic state committed to the rule of law and to upholding the human rights (including language-rights) of ALL who live within its borders, and I stress that this has to apply equally and in full measure to the Mingrelian population. I say this because their case is constantly raised by those seeking information about the internal dynamics of Abkhazia's ethnic relations.
Ethnic relations also lie at the heart of a second, absolutely crucial question, which is Abkhazia's relationship with its immediate neighbours, of which Russia is one, but Georgia will always be the other. And, in my opinion, it is time now after the passage of three decades to engage more widely with Tbilisi at all levels (not just within the framework of the Geneva Negotiations), free of artificial, unhelpful restrictions. Not everyone will find this suggestion appealing, but talks must be the basis for reaching a final resolution of the conflict.
So, there is much to do, and the sooner the work begins, the better. Here's to the success of the venture!
Акәҿиарақәа шәызеиӷьасоит! Абзиараз.

29 March 2022
FULL Version. [N.B. The unsanctioned edited version can be viewed at https://youtu.be/BEtw3odI-yk (8.47 minutes from the start)]"

George Hewitt, Emeritus Professor of Caucasian languages at the School of Oriental and African Studies, a fellow of the British Academy and the Honorary Consul of the Republic of Abkhazia in the UK. https://georgehewitt.net