Tour-operators from Turkey visit the Chamber of Commerce of the Republic of Abkhazia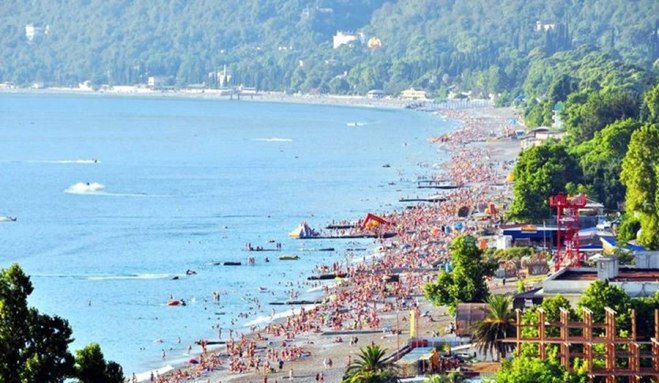 SUKHUM (ApsnyPress) -- On 26 August at the Chamber of Commerce of Abkhazia a meeting with the tour-operators from Turkey took place. This was not the first visit of Turkish tour-operators to Abkhazia.
In May of this year, at the invitation of the CCI of the Republic of Abkhazia, Abkhazia was visited on a business-trip by representatives of Turkey's tourist-industry. At that time, over the course of two days, employees of Abkhazia's CCI organised excursions for the guests to the sights of Abkhazia. Also, the Turkish tour-operators visited the country's hotels and became acquainted with travel-agencies operating in Abkhazia. The Chamber of Commerce of the Republic of Abkhazia held a summative conference, at which several issues related to the tourism-business were discussed. An agreement on cooperation with tour-operators in Turkey was signed.

In accordance with the terms of the signed agreement, this time Abkhazia was visited by Ruhi Karaalp, chairman of the administration of the tour-agency "Akmis Seyahat", deputy-director of "Akmis Seyahat" Olgun Aksoy, general secretary of the Union of Turkish Travel Agencies Rezhden Tepal. At a meeting with the president of Abkhazia's CCI, Gennadij Gagulia, the topics of creating a programme that will promote bilateral tourist flow, of forming joint-ventures, as well as of exchanging information and contacts were discussed. The Turkish tour-operators expressed interest in tourism-activities in Abkhazia and spoke about the development of the tourism-sector in Turkey.

At the end of the meeting, the guests were handed booklets and copies of the magazine "Tourism", detailing tourist-activities in Abkhazia.