The teams of [one-time] team-mates, Beslan Gublia and Azamat Paunezhev, played out a draw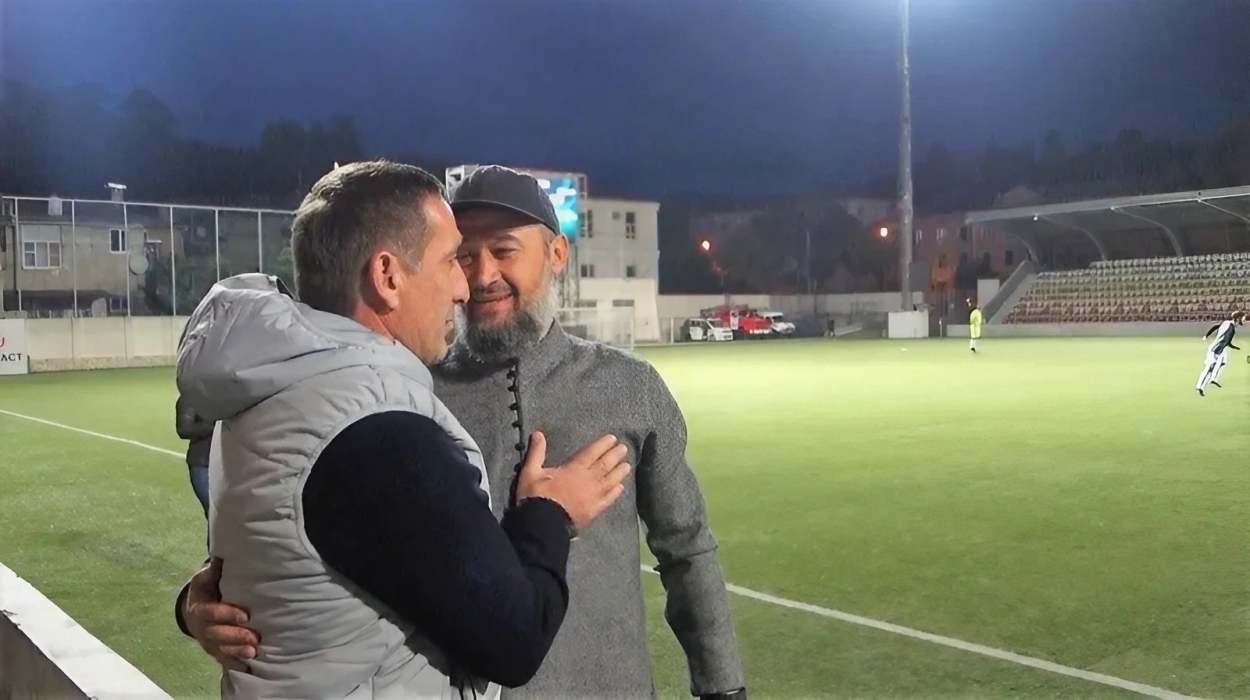 SUKHUM / AQW'A -- In Sukhum, a football-match between Abkhazia and Adyghea was held. Before the game, the honoured coach of Adyghea, who had worked for many years as a coach and head of the Maikop team Druzhba ('Friendship'), Nurbij Tatarov, greeted the participants of the match and football-fans.
"After 30 years, we again find ourselves in Sukhum. I had a direct connection with the invitation to Maykop of the Adzhindzhal brothers, Tamaz Yenik, and Beslan Gublia. I would like such players as Adzhindzhal, Gublia, Yenik to be growing up in teams today. I can't help but start with this, because they did a lot for the Adyghe football. I want to greet you. I do not want to say that we are friends – we are brothers. You know that, when it was difficult for you, the entire North Caucasus came together, and we liberated Abkhazia from the Georgian yoke, for which I congratulate you. Thirty years ago I was here, there was just some eatery on this spot, but today it is a high-level European stadium. I can say this because I have been to many stadiums. Your Republic is reborn. To all of you health and longevity! You can always count on us, we can count on you," said Nurbij Tatarov.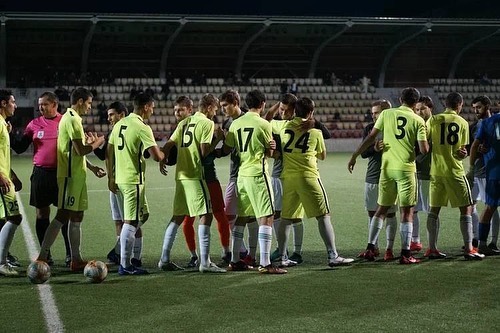 President of the Football Federation Tarash Khagba welcomed the footballers from fraternal Adyghea, thanked them for coming to play in the friendly, and also congratulated all fans on the football-festival. The head coach of the Abkhazian national team, Beslan Gublia, played for Druzhba Maikop during the same period when Azamat Paunezhev, who is now the head coach of the Adyghea national team, played there.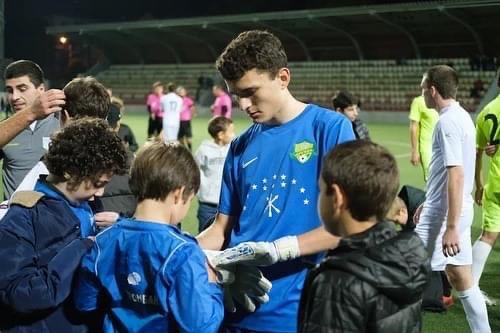 The game was played in a friendly spirit. Two goals were scored in the first half. The scoring was opened by Alan Kvitsinia in the 42nd minute; the Maikop team equalised three minutes later with a goal from Asker Delok. No goals were scored in the second half, although both teams had opportunities. The friendly ended in a score of 1–1.