Afy's Prayer: How the Khashig Family Performed an Ancient Ritual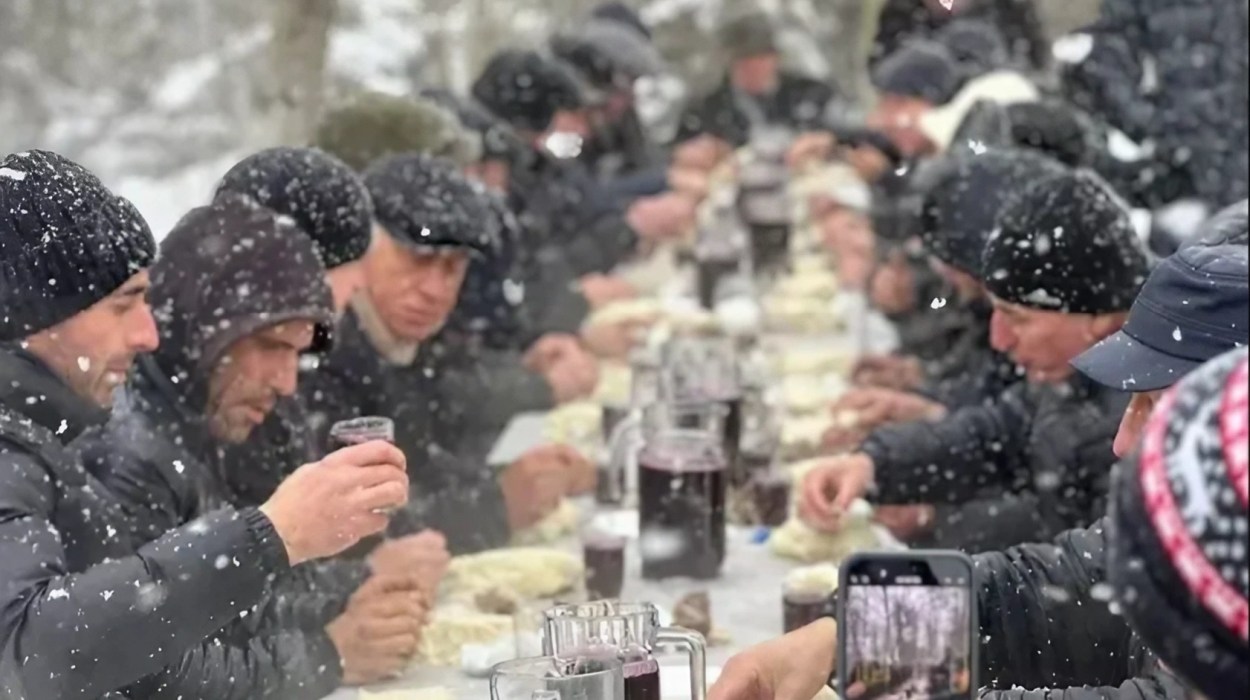 Ashtw'ashyra is a family prayer, which literally means "to cut a sacrificial animal". It is predominantly performed by the residents of the Bzyb region in Abkhazia. 
Abkhaz journalist and publicist,
Ruslan Khashig
's family follows this tradition once every five years. The prayer is conducted at their ancestral home and is led by the family's patriarch, Aslan Khashig.
The descendants of Aslan Khashig continue this practice, gathering together to pray for themselves. According to Ruslan Khashig, their family has conducted Ashtw'ashyra more than ten times in his lifetime. 
The Khashig family considers the garden to be a sacred place where they hold a ritual. Usually performed in winter after
Azhyrnyhwa
, the ritual involves a prayer service to the deity of Afy. The family discusses the date of the ritual in advance, and they typically hold their prayers on Fridays, which is a special day for them known as
amshshhara
. In traditional Abkhazian culture,
amshshhara
is a forbidden day and a day of reverence.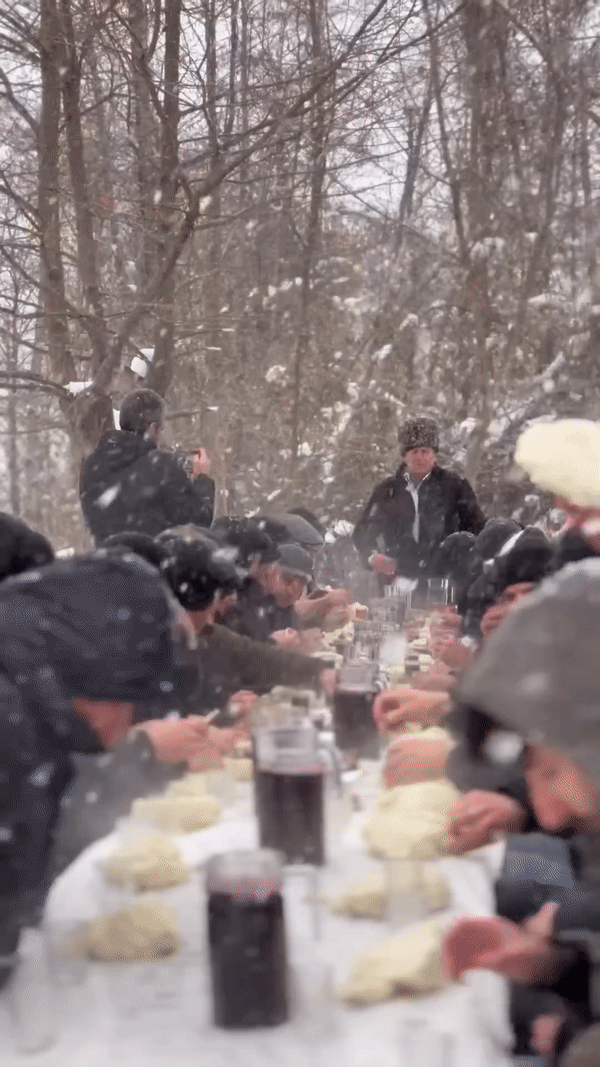 Khashig explained that representatives of the clan had agreed to hold an ashtw'ashyra the previous week, and they scheduled it for the upcoming Friday. Despite the snowfall the day before, the clan did not cancel the ritual, as they considered it a gift of nature. Khashig described the event as taking place in a beautiful atmosphere.
Features of the Ritual
The ritual involves bringing in an older individual who is highly respected in society, even if they belong to a different surname. According to Ruslan Khashig, this year's prayer was conducted by Aslan Khashig. In 2014, the prayer was performed by Daratiy Kapba.
During the prayer, the individual holds the heart and liver of the sacrificial animal and turns to God to ask for well-being for the members of the family.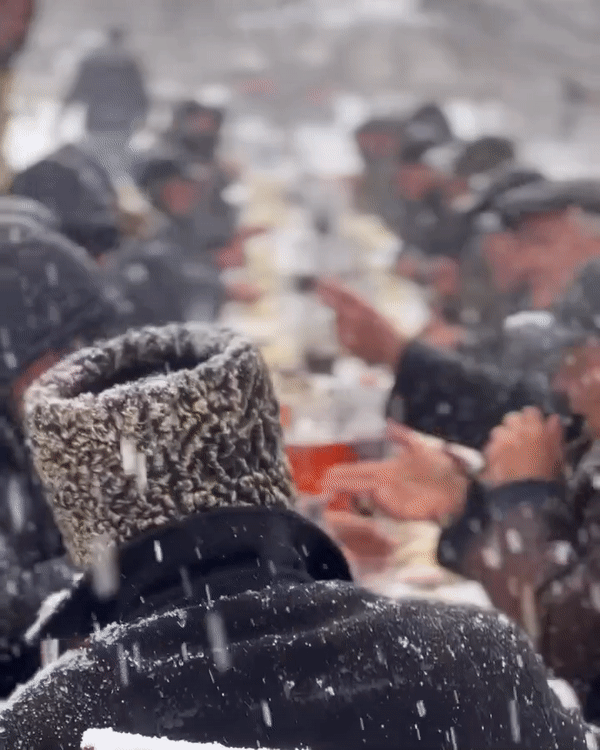 After the prayer to the deity Afy, a table is set up on the spot with only the meat of the sacrificial animal,
abysta
(similar to mamaliga), wine, and salt.
Neighbours, usually men, are invited to join the feast, and all the food must be consumed on the spot and cannot be taken home. Any leftover meat is placed in a wicker basket and hung on a tree. The following day, it can still be eaten, but only at the place of prayer.