Tlabgan Ketsba: famous Abkhazian long-liver, founder of Gal town (scion of the settlement he founded)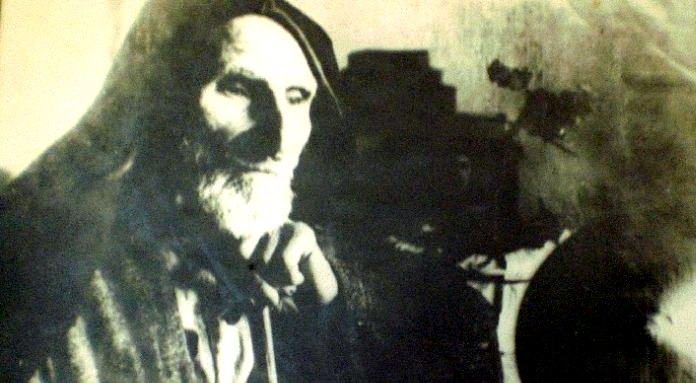 The name of another oldest resident of Abkhazia, Tlabgan Ketsba, first became famous from the newspapers. On 15 April 1953, the newspaper "Izvestia" reported that the state-farmers of the village Gal were celebrating 132 years of its oldest resident, Tlabgan Ketsba. 
'He is a living witness of many historical events of the XIX century. He was the first to settle in Gal, and he has now more than 135 descendants there. Despite his advanced age, the old man could see, could hear and remembered the events that occurred more than 100 years earlier.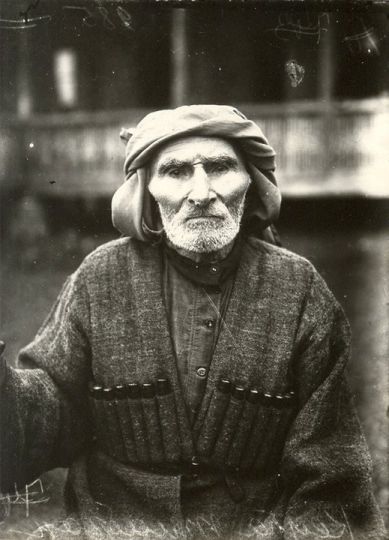 'In the collection "Old Age", published by the Academy of Sciences of the USSR in 1940, a conversation with Tlabgan Ketsba was described. The story testifies to the extraordinary memory of a man of such great age, of the clarity of his mind and normality of his psyche. He related that, during his childhood, there had been bloody local wars. He went into the woods and began to live in solitude. He hunted bears, tur [mountain sheep], wild boars and goats. He was an excellent hunter and a good walker, able to walk about 80-90 km per day. In the dense forest, he cleared a glade, where he began to sow millet (maize was not yet known), and built a home for himself. There were no people around. At 60 years of age Ketsba got married. Near his homestead other people began to settle. Over time the village and then the town called Gal took shape. Today this is one of the regional centres of the Abkhazian Autonomous Soviet Socialist Republic.

'He married once and had 5 daughters and 2 sons. The older children have died. Four are still alive. The oldest, Mary, is 80 years-old, Sofia is 78, Aneta 76, and Budge 74. He has 67 grandchildren and 100 great-grandchildren. All his life he has spent in one place,  never leaving it. He was engaged in farming and carpentry. Ketsba one of the first state-farmers of Abkhazia.
His regular diet was the same as what everyone eats. The old man was very fond of fruit, especially grapes. From his own grapes he made his own wine, but he drank it sparely. Recently, he has completely stopped drinking wine; as for vodka, he never drank it and did not smoke, considering that it very harmful. He enjoyed being in company, where he was loved for his cheerful disposition. He was a good dancer and singer. He stood out for his calm character and quarrelled with with no-one. He was never ill with anything. He always felt fine. Up to his death, he would go for 3-4 kilometer walks.'
Source: I.B. Shafiro I.B. etc. 'Years of the people of Abkhazia', Sukhum, 1956, pp. 37-39.
See also: Abkhazia: Ancients of the Caucasus, by John Robbins
---