In Memory of Yuri Voronov: Abkhazia's Pillar of Truth and Knowledge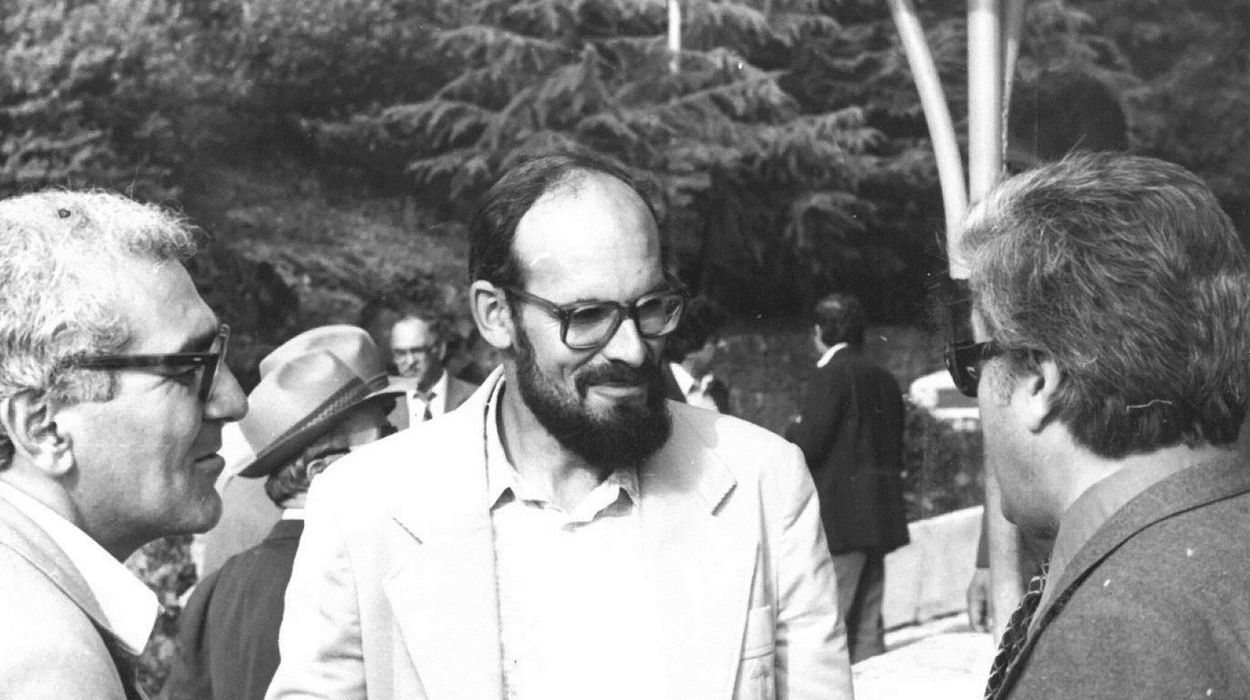 Twenty-eight years ago, on September 11, 1995, Abkhazia lost a beacon of its cultural and historical heritage: the eminent archaeologist, Caucasologist, and political stalwart, Dr. Yuri Voronov.
Born in the village of Tsabal on May 8, 1941, Voronov was more than just a renowned scientist, celebrated during the Soviet era. He embodied the spirit of Abkhazian victory and independence.
His academic journey started in Sukhum at Secondary School №3, culminating in a degree in Egyptology from Leningrad State University in 1965. A beacon of knowledge and passion, Voronov, upon graduating, promptly returned to his homeland. He started as a junior researcher, both at the Society for the Protection of Cultural Monuments of Abkhazia and the Sukhum Research Institute of Tourism. His trajectory led him to roles such as the senior researcher at the Institute of Tourism under the auspices of the All-Union Central Council of Trade Unions, and the lead archaeologist at the Abkhazian Institute of Humanitarian Research of the Academy of Sciences of Abkhazia.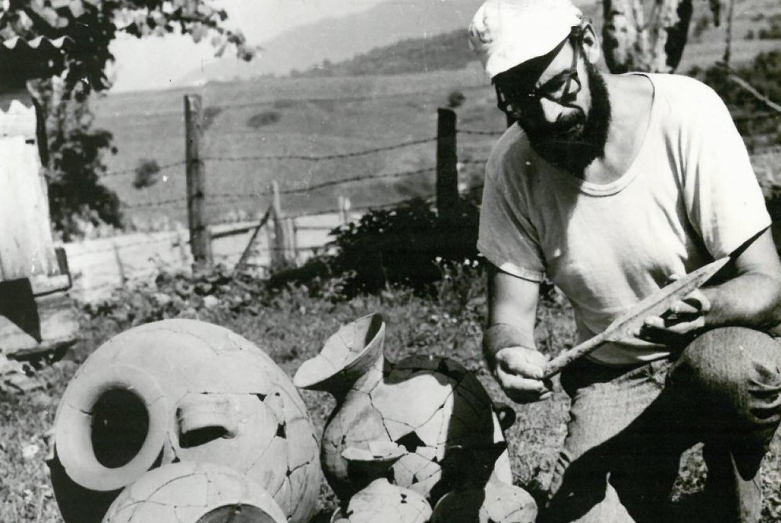 Yuri Voronov's imprint on global Caucasology is indelible. As a pioneering archaeologist, he unveiled and studied numerous Abkhazian and Western Caucasian relics, spanning the Palaeolithic era to the late Middle Ages. He authored over three hundred published works, marking him as not just a historian of ancient epochs, but also a chronicler of modern-day Abkhazia.
Esteemed scientist Yuri Anchabadze once remarked about Voronov, "The primary pursuit of Yuri Voronov's life was science... He remains an indomitable figure in the annals of global Caucasology and the history of Abkhazia."
In 1991, Dr. Yuri Voronov earned his place as a deputy of the Supreme Council of the Republic of Abkhazia. His leadership expanded from March 1992 to December 1993 when he chaired the Supreme Council's commission focused on human rights and interethnic relations.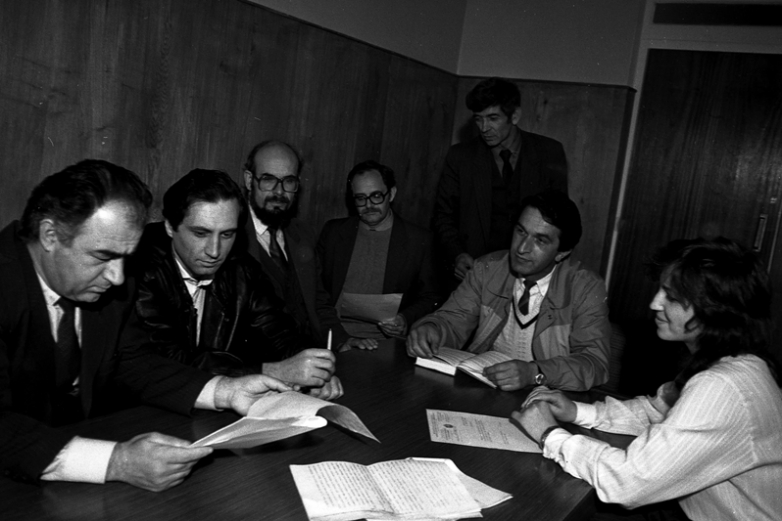 From left to right: Yuri Argun, Sergey Shamba, Yuri Voronov, Igir Tsvinaria and Vladislav Ardzinba
During the tumultuous days of the Abkhazian Patriotic War, Dr. Voronov emerged as a leading voice in the republic's information war, ardently striving to communicate the ground realities of the conflict to the international community. His relentless efforts were recognized in 1993 when he was appointed Deputy Chairman of the Council of Ministers of Abkhazia. By 1995, he ascended to the role of Vice Premier.
Svetlana Voronov, his wife, recalls the early days of the Abkhazian Patriotic War, highlighting her husband's pivotal role in shaping the narrative. She said, "In any war, including the battles of information, resources are paramount. We found ourselves resource-strapped, facing walls of resistance in our efforts to convey the truth. Undeterred, Yura took an unprecedented step. He initiated grassroots engagements, directly reaching out to people in their workplaces, recreational spaces, and various public, political, religious, and humanitarian organisations. It was a Herculean endeavour, one that couldn't be boxed within any standard schedule."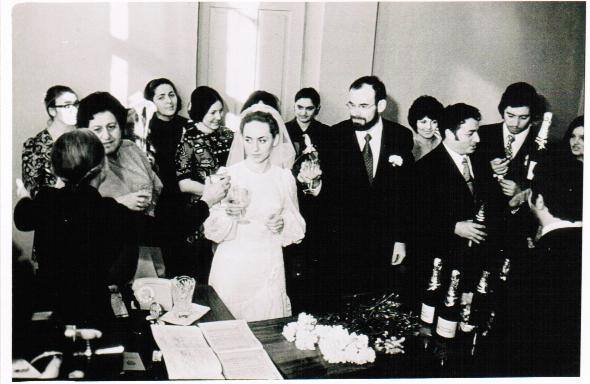 Wedding of Yuri Voronov and Svetlana Hocholava

+ Personalities: Yuri Voronov (1941-1995)
+ Abkhazians - Who are they? By Yuri N. Voronov
+ Obituary: Yuri Voronov, by George Hewitt
+ Review of Mariam Lordkipanidze "The Abkhazians and Abkhazia" Tbilisi, 1990, by Yuri Voronov
Echoing this sentiment, human rights advocate Zurab Achba emphasised the monumental efforts Dr. Voronov undertook to ensure the truth prevailed.
On what would have been Dr. Voronov's 82nd birthday, President Aslan Bzhania reflected on his immeasurable contribution during the war years. He particularly highlighted how Voronov leveraged his international networks to amplify Abkhazia's voice on the global stage.
Concluding his tribute, President Bzhania poignantly remarked, "The untimely demise of Dr. Yuri Voronov was a grievous blow to the nascent Republic of Abkhazia. His loss was, and remains, a national tragedy, mourned by all of Abkhazia."In fond remembrance of his friend, physicist and local historian Nikolay Bondarev penned in his memoirs that Dr. Yuri Voronov was an embodiment of unyielding courage and resilience.
"I've weathered numerous challenging situations alongside Yuri Nikolaevich, yet never once did I witness him succumb to panic. His ethos was an unwavering focus on positive outcomes, rejecting any inclinations toward fear or despair. It's as if he'd internalised a guiding principle — never to reach a point where emotions could be counterproductive, potentially undermining the fighter within," Bondarev recalls.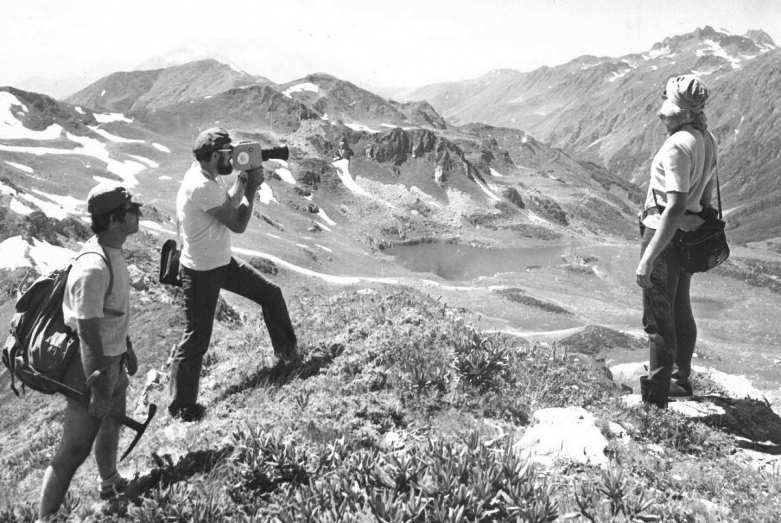 Yuri Voronov: Expeditions in the Mountains
Dr. Voronov frequently found himself defending his scientific assertions against Georgian historians who refuted the unique ethnicity of the Abkhazians and their inherent origins in their homeland. Time and again, often standing solitary, he debunked these politically-motivated claims. His wife, Svetlana Voronova, provides insights into such confrontations:

"Yura's discourses always drew a crowd. Even amidst the most adversarial settings, he remained spirited and high-minded, effortlessly countering the fiercest critics, and presenting irrefutable evidence, often down to the exact page numbers. I've observed scholars cross-check Yura's citations on the spot. He consistently prevailed over his adversaries. Onlookers would often eagerly anticipate the next intellectual duel," she recounts.
Dr. Yuri Anchabadze, echoing the sentiments shared by Voronov's wife, describes him as a "stellar debater." In his writings about his colleague, Anchabadze emphasises Voronov's regular clashes with Georgian academicians and historians.
"By methodically dismantling contrived theories and misguided interpretations of the Abkhazian people's historical lineage, Dr. Voronov stood in staunch opposition to those eager to maliciously mould science into a political tool, weaponizing it to bolster unfounded and jingoistic ideologies. His unwavering commitment to the sanctity of scientific truth safeguarded the integrity and honour of academic pursuit," Anchabadze elucidates.
In a testament to the contentious nature of his work, author Dzhuma Ahuba reports that in Tbilisi, copies of Dr. Voronov's books were set ablaze in public displays of dissent.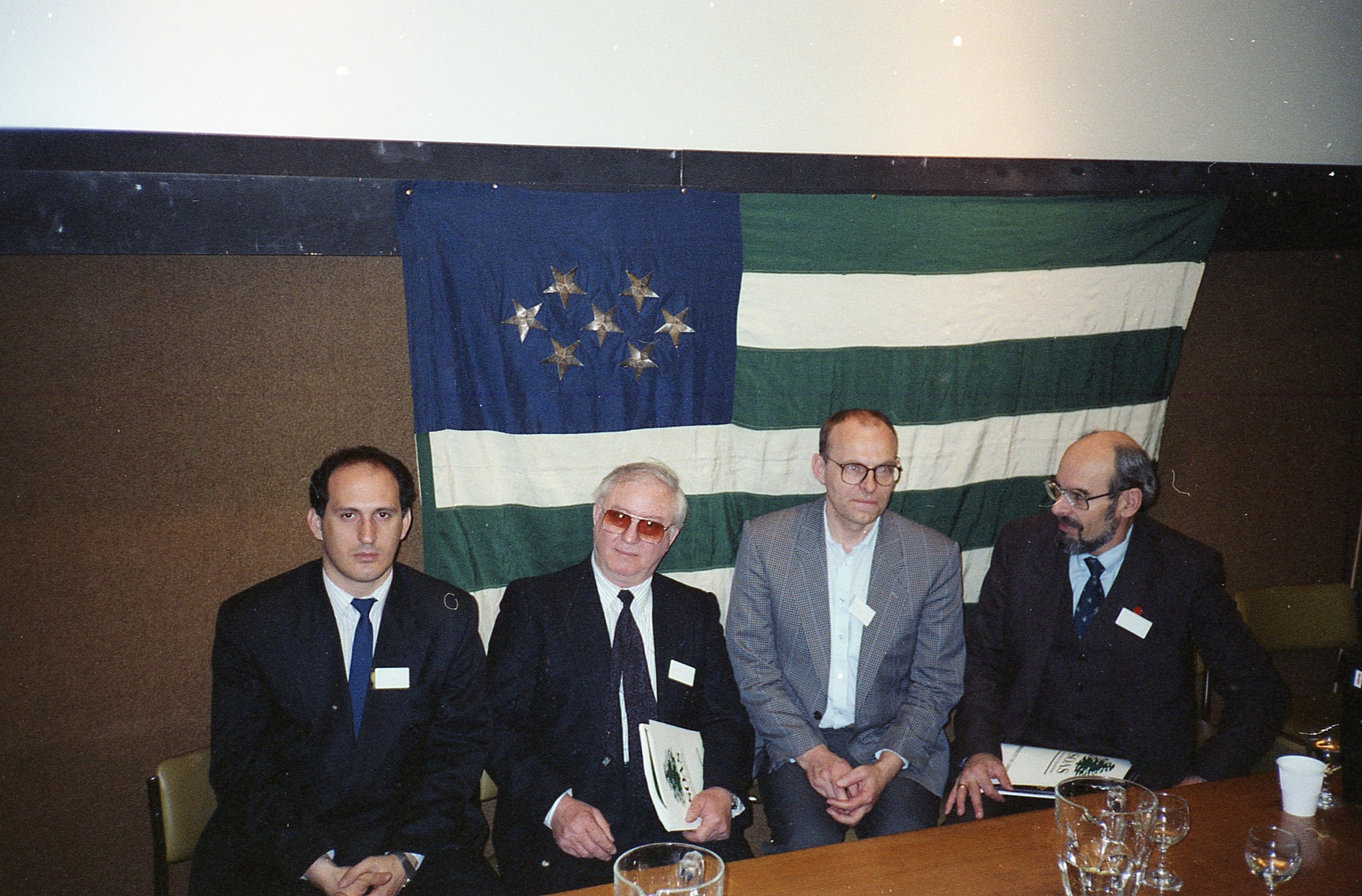 From left to right: Viacheslav Chirikba, Yahya Kazanba, Rieks Smeets, Yuri Voronov; University of London, 1993.

An Unfortunate Loss: The Legacy of Dr. Yuri Voronov
"In our editorial archives, we reserved a special section for his manuscripts, both original and translated. We harboured ambitions to curate a compilation of his articles that graced our journal. Yet, prevailing sentiments of the era made this a daunting endeavour due to the prevailing biases against him. Before we could revisit the idea, the shadows of war descended. Eyewitnesses recount that under Shevardnadze's regime, a faction resembling Nazis was commissioned with a singular aim: to obliterate all traces of the Abkhazian history and culture. Our editorial archives were not spared; they were decimated. Regrettably, the repository of Dr. Voronov's invaluable contributions met the same fate," he penned.
In a tragic turn of events, Dr. Yuri Voronov was assassinated in his Sukhum residence in September 1995. The grief was palpable as a ceaseless tide of Abkhazians flocked to pay their respects. The eminent scholar now rests beside the storied walls of the Abkhaz State Museum. As a tribute to his indelible legacy, a central street in the capital proudly bears his name.