Duduk player Gegham Grigoryan performed in Sukhum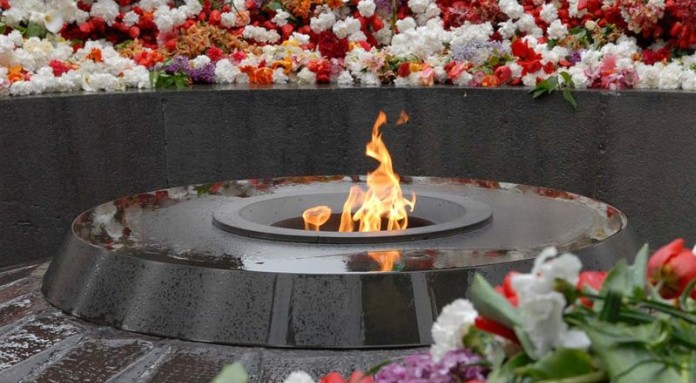 SUKHUM -- Performance of musicians took place at the concert of chamber music, and was dedicated to the 100th anniversary of the Armenian genocide.
Musician Gegham Grigoryan performed on an ancient Armenian musical instrument - duduk - a famous music by Aram Satyan "1915".
"Genocide is the tragedy of the Armenian people. We remember and require all countries, despite the various political aspects, to honor the memory of innocent victims", - said in his speech Grigoryan.
The event was attended by the President of Abkhazia Raul Khadjimba, the Speaker of the National Assembly of the Parliament of the Republic of Abkhazia Valeriy Bganba, heads of the ministries and departments.