Review of George Hewitt, 'Discordant Neighbours: A Reassessment of the Georgian-Abkhazian and Georgian-South-Ossetian Conflicts' by Laurence Broer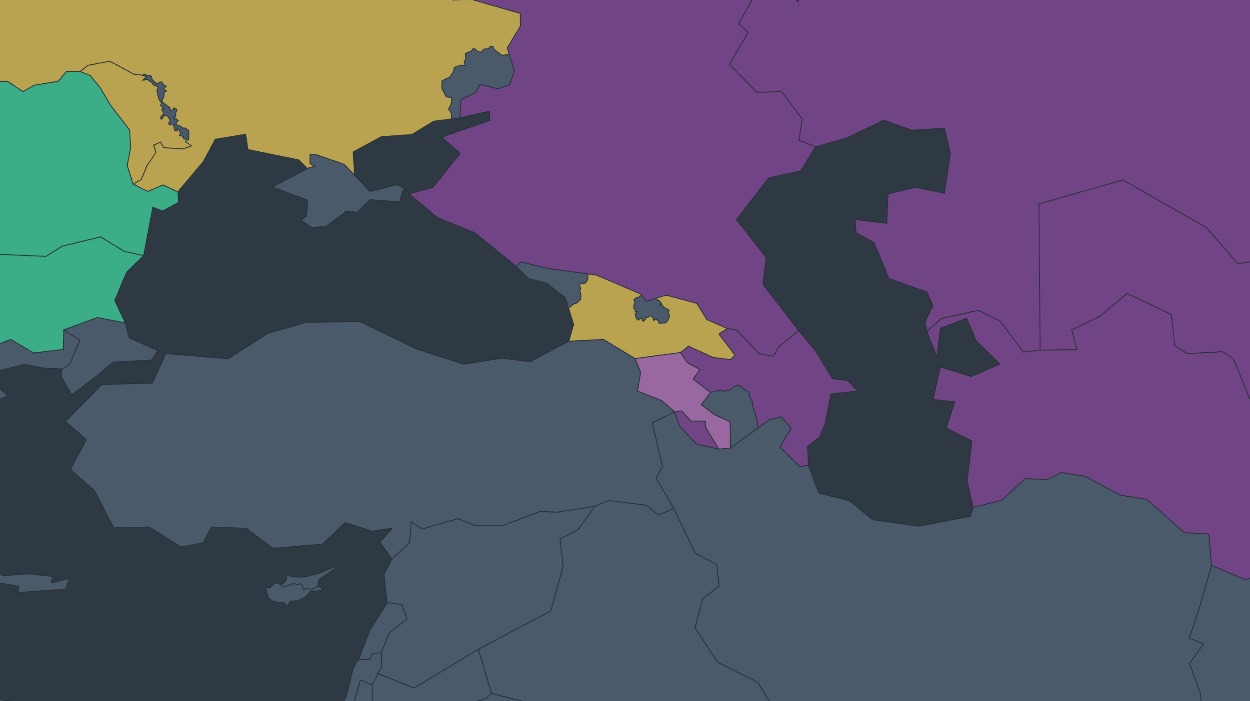 Reviewed Work(s): Discordant Neighbours: A Reassessment of the Georgian-Abkhaz and Georgian-South Ossetian Conflicts by George Hewitt (Leiden: Brill, 2013. 389 pp. $152.00, ISBN 978-90-04- 24892-2.)
Review by: Laurence Broers
Source: The Russian Review, Vol. 73, No. 1 (JANUARY 2014), pp. 151-153
Published by: Wiley on behalf of The Editors and Board of Trustees of the Russian Review
After the 2008 war in South Ossetia, asserting the relevance - or even existence - of separate Georgian-Abkhaz and Georgian-South Ossetian conflicts, as opposed to a single Georgian-Russian conflict, was quite unpopular in many Western analytical (and especially policymaking) circles. Next to the easy reading of the ready-made script of Russian neoimperialism on offer from President Mikheil Saakashvili's administration in Georgia, trying to discern distinct Abkhazian or South Ossetian concerns, agendas, or grievances was definitely the more onerous option, especially without actually going to Abkhazia or South Ossetia. Having survived the wars of the early 1990s and two decades of excommunication from the international community, Abkhazia and South Ossetia now found themselves in the unenviable position of being all but invisible in the flurry of post-2008 commentary.
Hence the reassessment in the title of this volume, written by a leading specialist in Caucasus languages and prominent advocate since the early 1990s for the Abkhazian cause. This book is written as a corrective to what the author decries as Western naïveté and misplaced faith in Georgian leadership and democratic credentials, insufficient acquaintance among international audiences with the virulence of Georgian nationalism in the late 1 980s and, consequently, the resulting insecurity experienced by minorities in the Georgian republic, and overemphasis on Russia's role in the conflicts and determining their outcomes. Hewitt's goal is to reinstate Abkhazian and South Ossetian voices and provide context for internal Georgian debates, which in the author's view has been absent, by making full use of Georgian-language sources. Therefore, this book promises a long overdue counterpoint to the typically superficial treatment of local conflict drivers in Abkhazia and South Ossetia.

The full text in PDF can be downloaded by clicking here (131 KB)
Laurence Broers is the Caucasus programme director at London-based peacebuilding organization Conciliation Resources. He has more than 20 years' experience as a researcher of conflicts in the South Caucasus and practitioner of peacebuilding initiatives in the region.
He is the co-founder and co-editor-in-chief of Caucasus Survey, the first dedicated scholarly journal for the Caucasus region, published since January 2015 by Taylor & Francis.
He is also the author of Armenia and Azerbaijan: Anatomy of a Rivalry (Edinburgh University Press, 2019) and co-editor of the Routledge Handbook of the Caucasus (Routledge 2020) and Armenia's Velvet Revolution: Authoritarian Decline and Civil Resistance in a Multipolar World (I.B. Tauris, 2020).
See also:

+ Review of George Hewitt, 'Discordant Neighbours: A Reassessment of the Georgian-Abkhazian and Georgian-South-Ossetian Conflicts' by Rene Wadlow