Abkhaz State Youth Theatre opened in Sukhum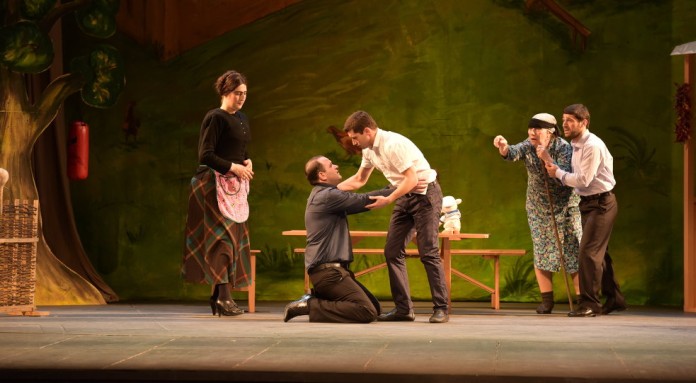 SUKHUM -- The Abkhaz State Youth Theatre began its work on the stage of the Abkhaz drama theatre, where young actors presented the play "We are Abkhazians, Abkhazians," by the playwright and novelist Abkhaz Shota Chkadua, whose second name is "Doll".
In the words of Youth Theatre artistic director Sofas Agumaa, the actors were looking forward to getting access to the large stage of the Abkhaz State Theatre and to the premiere.
"Now you will see us more often. We will try to surprise you with new performances, because today we have the large stage we've been waiting for," - said Agumaa.
The play "We are Abkhazians, Abkhazians" was first staged by director Dmitry Kortava, and Amiran Tania played the leading role. The young actors dedicated their debut to the memory of those outstanding theatrical figures.
The Youth Theatre was established on August 20, 2014. Its members are graduates of the Faculty of Philology of the Abkhaz State University with a degree in "the art of acting."