Alexander Ankvab receives Abkhazia's plenipotentiary to Turkey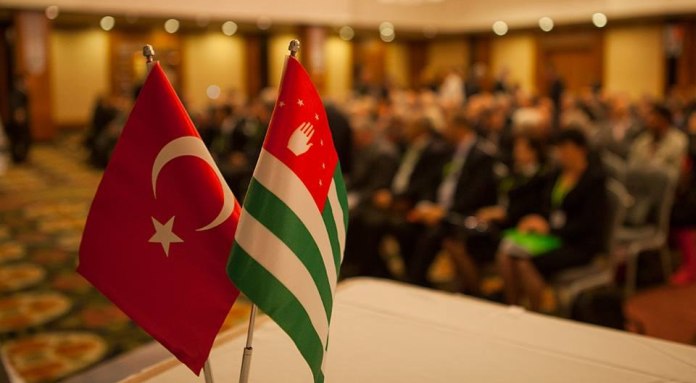 The President received the plenipotentiary of Abkhazia to the Republic of Turkey Vladimir Avidzba. The work of the representative office in Turkey and the Abkhazian cultural centers was discussed at the meeting.
Vladimir Avidzba said that he had represented Abkhazia for many years in the country with the biggest Abkhazian diaspora and asked to find a substitute for him.
Alexander Ankvab expressed gratitude to Vladimir Avidzba for the work done.
'You have represented Abkhazia with dignity for many years, difficult at times, in Turkey where our diaspora lives', Ankvab said.
Vladimir Avidzba has been the plenipotentiary of Abkhazia to Turkey since 1994.