Alexander Ankvab holds meeting on amendments to Constitution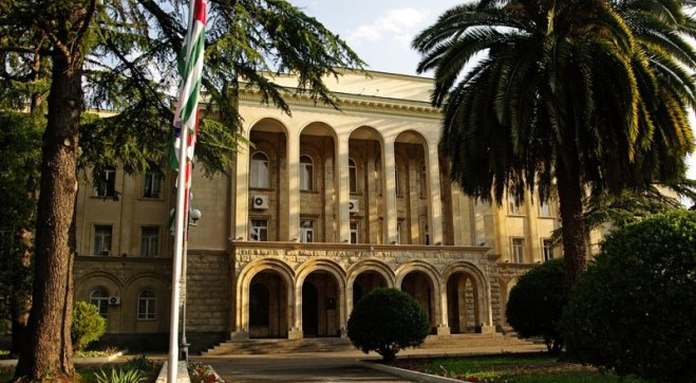 The Speaker of the Parliament Valery Bganba, the Secretary of the Security Council Nugzar Ashuba, the Prosecutor General Safarbey Mikanba, the Chairman of the Supreme Court Roman Mushba, the First Deputy Chairman of the Supreme Court Georgy Akaba, the First Deputy Head of the Presidential Executive Office Dmitry Shamba, and the Chairman of the Parliamentary Committee on Legal Policy, State Building and Human Rights Valery Agrba were invited to the meeting.
They discussed the amendments to the country's Organic Law. Submitted by Sergey Bagapsh to the Parliament back in 2008, the amendments, among other things, provided for the establishment in Abkhazia of the Constitutional Court as a specialized body of constitutional control. The amendments to the 5th article of the Constitution also provide for an increase in a term of office for judges from 5 to 10 years, and set additional requirements to qualification of judges.
The Parliament of last convocation had already passed the draft constitutional law on amendment to the Constitution of Abkhazia in two readings.
Last year Alexander Ankvab in his address to the People's Assembly asked MPs to consider and pass these amendments in the third, final reading.