Project 'e-Government' presented in Sukhum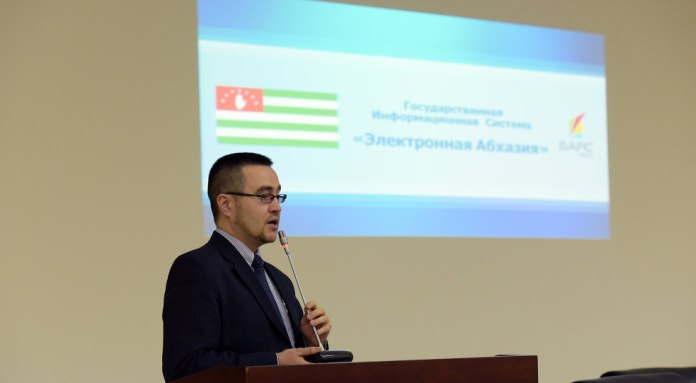 SUKHUM -- The creation of a single information-space for all organs of state-power is, according to the words of representative of the company, developer Bulat Miftiev, the main idea of the project.
Education, health, transport, housing, culture and tourism are spheres where the electronic system can possibly be introduced.

"Departmental automation eliminates routine paper-processes," said Miftiev. "The system will be useful not only for the citizens of Abkhazia but also for guests of the republic, as well as, of course, for investors."

"There are many proposals for the establishment of an electronic system from different companies," stressed First Deputy-Prime Minister of Abkhazia, Shamil Adzynba.

"Now the selection-process is underway. There is only one essential point: the need to introduce "e-government". This must be done in 2015," said Adzynba.