Abkhazia's first state news-agency is 20 years-old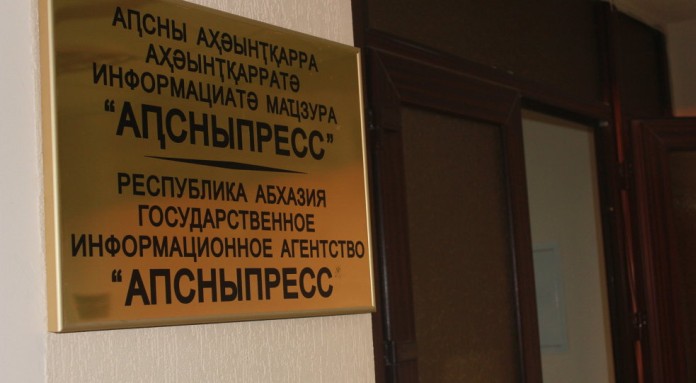 SUKHUM -- The first state news-agency "Apsnypress" on Saturday celebrates its twentieth anniversary.

Over the course of 20 working years, many Apsnypress Abkhazian journalists have made their invaluable contributions to the development of the agency. Among them are: Ruslan Khashig, Izida Chania, Nadezhda Venediktova, Zurab Argun, Angela Kuchuberia, Indira Bartsyts and many others.

"In the difficult post-war period, our goal was to tell the world the truth about events in Abkhazia, to speak of what actually happened, and to refute the false information disseminated by Georgia," the first director of the agency, Beslan Gurdzhua, said recalling the beginning of the work of "Apsnypress".

In 2003, Manana Gurgulia became the head of the agency, in which capacity she served for over 11 years. According to her, the arrival of the Internet in the country significantly improved the work of the agency.

"The Internet expanded the boundaries and the opportunity to provide information to a wider audience, both in the country and abroad. In Abkhazia there appeared sites which came into existence in practice thanks to Apsnypress' news," Gurgulia said.

In late 2004, during the exacerbation of the internal political processes in Abkhazia, there was an attempt to close Apsnypress. Such a move was perceived in society as pressure upon the country's media. In Sukhum protest-action took place, after which the agency has continued its work.

Since 2010, materials have appeared on the "Apsnypress" website in the Abkhaz and English languages.

Renata Chagava was appointed director of "Apsnypress" from October 2014. According to her, the opening of the new site with advanced functionality was timed to coincide with the date of the anniversary. Much attention has been paid to the mother tongue: now the news in Russian and Abkhaz languages is updated simultaneously.

"This is a principled approach. Improving the Abkhazian edition is one of our main objectives. But it does not adversely affect the quality of Russian and English versions of the site," said Chagava.

Today the agency employs about ten journalists preparing materials in both languages.

The state news-agency "Apsnypress" (originally titled "Abhazpress") was established on 31 January 1995 by decree of the First President of Abkhazia, Vladislav Ardzinba.
Source: Sputnik Abkhazia