We need to work actively to create a positive image of Ochamchira District - Khadjimba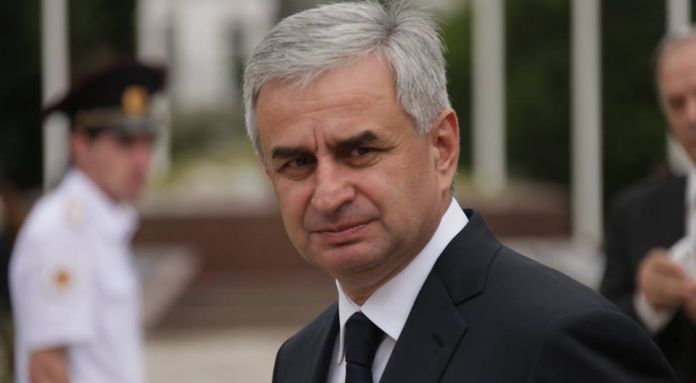 SUKHUM --
In a region where most of the population lives in rural areas first of all according to the head of state, it is necessary to be engaged in agriculture. The priority areas there may be a vegetable growing, tea growing, gardening and horticulture and livestock. "The tea industry in recent years has been consciously derived from the country's economy, - said Khadjimba. - After a few hundred kilometers, in the Krasnodar region, are engaged in tea and it is cost-effective. Given that the number of sunny days there are less than in Abkhazia. But we anyway have some reason to make this industry worthless".  As it was noted by Khadjimba, tea factories in the villages Chlou, Kutol, Mokwa are in poor condition. And the task of the district leaders and the power in general to revive the industry. 
Also according to him, in the area need to develop livestock by creating small private livestock farms. This will create new jobs in rural areas. There are such proposals and investment opportunities today. "The district has a good chance to provide a marked increase in the agricultural sector. Residents and potential entrepreneurs today are active, commendable. From Ochamchira were received the most requests for project financing in the field of agriculture - more than 30 projects. Our task is to carry out these projects in real life", - said Khadjimba. 
In addition, the district has undoubted, but untapped potential for tourism development, the head of state. According to the President, there are only two functioning spa facilities. Although the development of the tourism industry could contribute to the fight against the main problem area - unemployment. In addition of the traditional, you can develop these types of tourism as sports, ethnographic and religious. At the same time Khadjimba said: "It is necessary to analyze the situation with natural objects, which are operated as tourist. Check the grounds on which it occurs, there shall be paid appropriate taxes, whether observed environmental regulations and requirements". According to him,  there are more than 300 of historical and cultural heritage, many of which require reconstruction in the area. 
"We need to  work actively to create a positive image of the area, which should be based on careful attitude to historical monuments", - said the President.