Muaed Afaunov elected as the chairman of the public organization 'Adyghe-Khasa of the Republic of Abkhazia'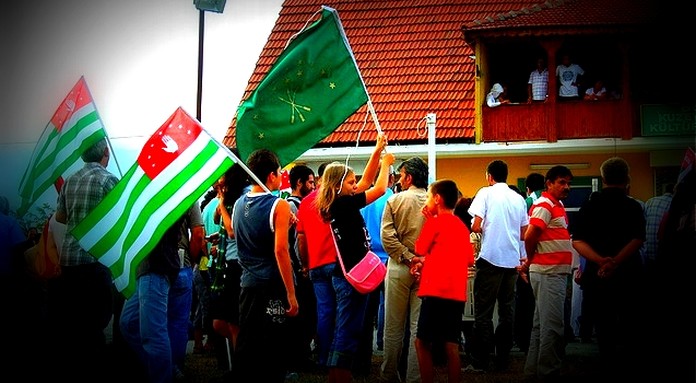 SUKHUM -- During the congress, was elected the chairman of the board of the organization - Muaed Afaunov, the new board and audit committee. The council includes 4 people - representatives of Karachay-Cherkessia, Kabardino-Balkaria, Adygea and the representative of the Abkhaz diaspora from abroad. 
The congress scheduled plan of the organization for a year. 
As noted Afaunov, the organization faces many challenges that must be addressed. According to the new chairman, the organization has been dormant because the previous chairman of "Adyghe-Khasa of RA" was absent for 2 years. "We have a great responsibility", - he said. 
"Adyghe Khasa of  the Republic of Abkhazia" - a public organization, whose main objective - the return to their historical homeland Abkhaz-Abaza and Circassians living in foreign countries.