Abkhazian war-galley resumes cruises on Ritsa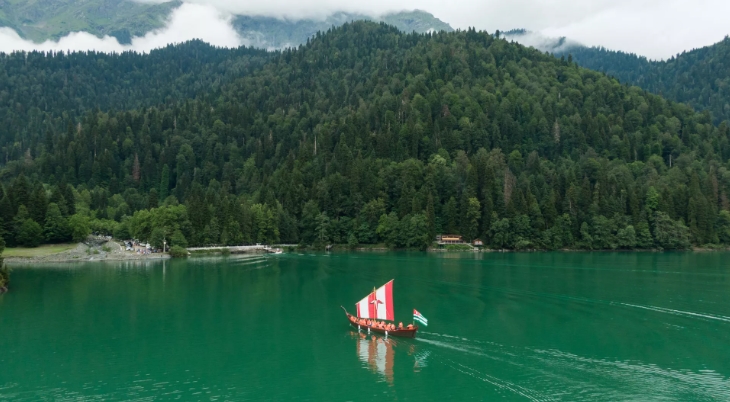 The replica of an Abkhazian war-galley is once again cruising on Lake Ritsa.
"Already since yesterday the galley has been on Ritsa and has begun its service," they noted at the ethnopark.
Residents and guests of the Republic can enjoy views of Ritsa and the surrounding landscape during boat-trips.
The replica war-galley was recreated and delivered to Ritsa in August 2021. Until the end of September, the ship was cruising on the lake, then it was transported to the "Apsny" ethnopark for the winter-period.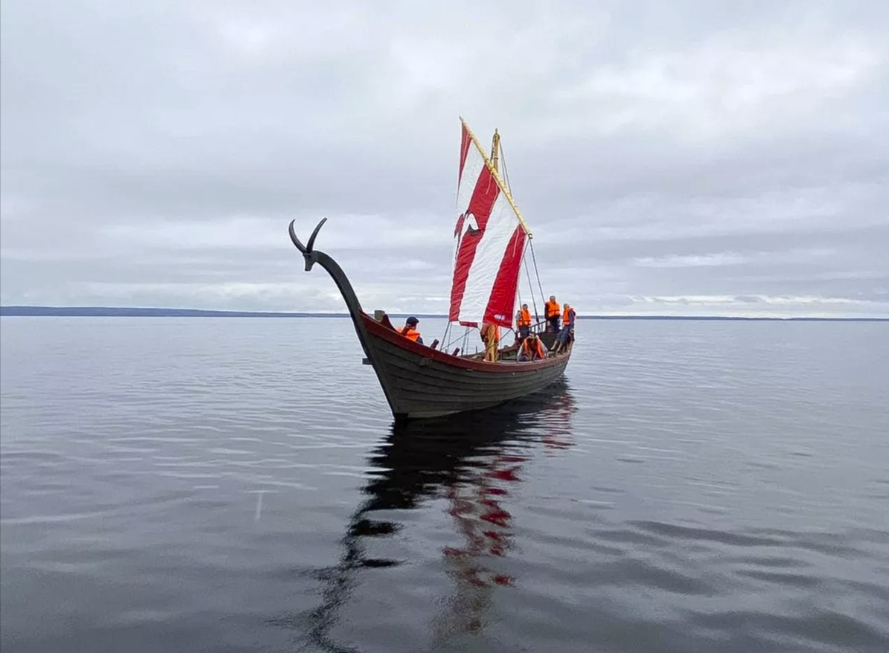 This year the galley will sail on the lake until the end of October, weather permitting.
In the "Apsny" ethnopark they plan to recreate one more vessel and also to launch it on Ritsa.
The artist Batal Dzhapua was behind the recreation of the Abkhazian galley.