The Jewish Community of Abkhazia Celebrates the New, 5774th Year Since the Creation of the World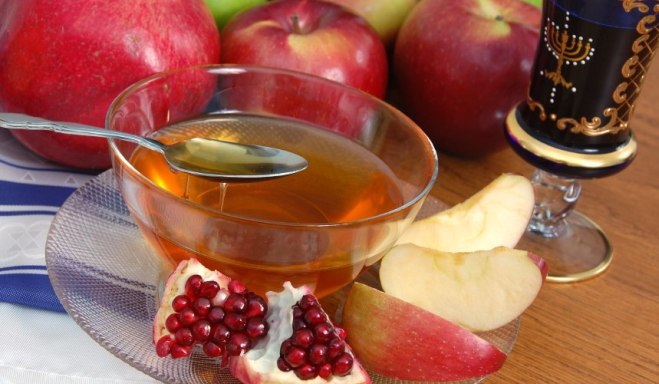 SUKHUM -- Rosh Hashanah is one of the most vibrant and colourful Jewish festivals. Translated from Hebrew, its name means "Head of the Year."

On the evening of the previous day, 4 September, the festive candles were lit in the Sukhum synagogue, and the first prayers of the New Year were read at 20:30. On the eve of the festival community activists organized the distribution of new year parcels with sweets and fruit.  A separate Rosh Hashanah festival for children was organized at one of Sukhum's cafes.

Today at 15:00 the festive Shakharit prayer was held, after which those gathered in the courtyard of the synagogue blew the shofar – the ritual horn. After evening prayers the festive meal was served in the synagogue's refectory. The Jews do not serve bitter, salted or sour dishes on this day, it is customary to eat apples with honey. In addition, a plate with the head of a fish is placed on the festive table, also pomegranates and dishes made from carrots, beetroot, and other vegetables.

Towards evening the participants in the festival perform the rite of tashlich. It consists of pronouncing hymns and prayers of repentance and is accompanied by the shaking out over water of pockets and corners of clothing where crumbs may have collected – this symbolizes the desire to be cleansed of sins and enter the new year with pure thoughts.

On the morning of Friday 6 September, the Sukhum adherents of Judaism will again perform special prayers and blow the ritual horn.