Nation-building in the Post-Soviet Borderlands | The Politics of National Identities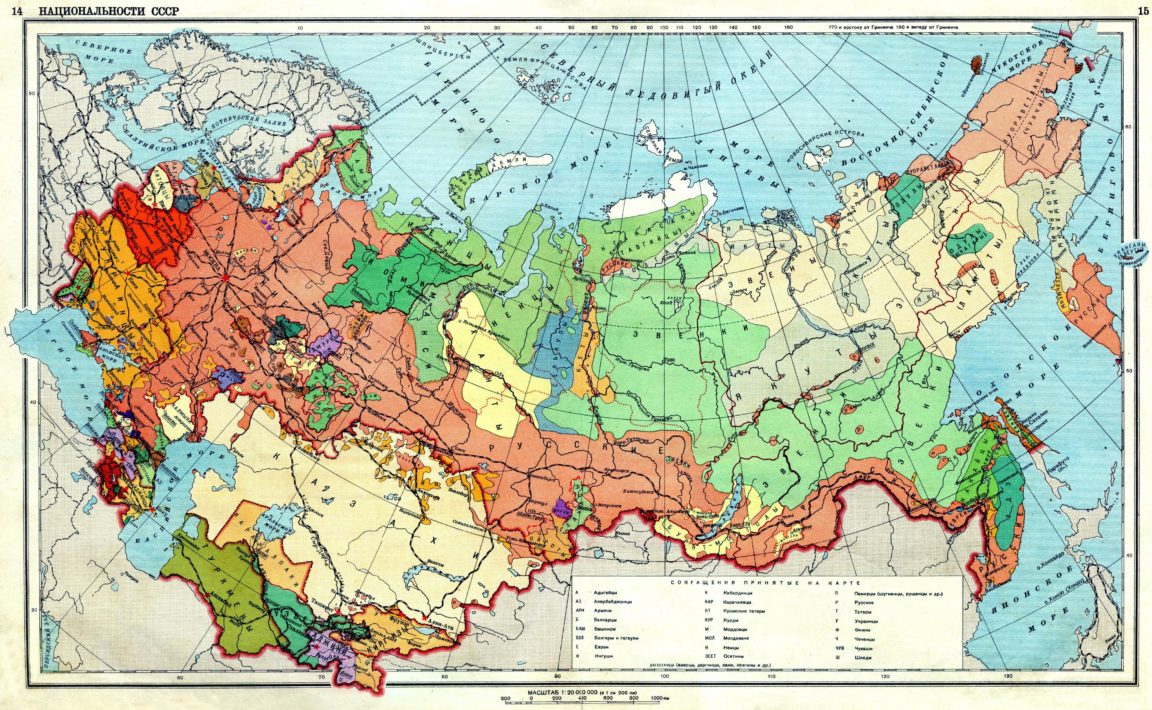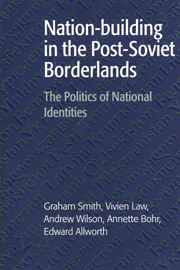 Nation-building in the Post-Soviet Borderlands | The Politics of National Identities
Authors: Graham Smith, Vivien Law, Andrew Wilson, Annette Bohr and Edward Allworth
Year: 1998
Place of Publication: Cambridge, United Kingdom
Publisher: Cambridge University Press
Number of pages: 310 
Language: English

Following the break-up of the Soviet Union, one of the most urgent questions to emerge from the critical confusion was how the newly emerging polities would set about creating convincing identities for themselves and their citizens. It was perhaps a foregone conclusion that Russia would inherit the lion's share of the symbols and the history of the USSR and the tsarist empire; on the other hand, it was unclear what resources nation-builders in the fourteen borderland states would have to draw upon. What new tensions would arise out of the choice of symbols and myths, and which old ones would be exacerbated, or alternatively suppressed? Which of the heady mix of religion, language, ethnicity and homeland would come to the fore in any given region? The elusive, ever-shifting nature of the answers to these questions, the separate elements rearranging themselves kaleidoscopically in the very moment when a coherent pattern seemed to be emerging, has become dismayingly plain in the years since 1991. And yet the more complex the picture, the greater the urgency of the task of understanding it.
It is clearly impossible for any one individual to be conversant not only with the languages, histories and diverse political and social cultures of the fourteen new or restored borderland states, but also with the disparate academic disciplines required to arrive at a balanced picture of the changes now underway.
Graham Smith, University of Cambridge, Vivien Law, University of Cambridge, Andrew Wilson, University of London, Annette Bohr, Sidney Sussex College, Cambridge, Edward Allworth, Columbia University, New York
Content
1. Post-colonialism and borderland identities 

Part I Rediscovering national histories
2. National history and national identity in Ukraine and Belarus 
3. National identity and myths of ethnogenesis in Transcaucasia 
    The Armenian-Azerbaijani conflict
    The Georgian-Abkhazian confrontation
    The Georgian-South Ossetian confrontation
4. History and group identity in Central Asia 

Part II Ethnopolitics and the construction of group boundaries
5. Nation re-building and political discourses of identity politics in the Baltic states 
6. Redefining ethnic and linguistic boundaries in Ukraine: indigenes, settlers and Russophone Ukrainians 
7. The Central Asian states as nationalising regimes 

Part III Language and nation-building
8. Language myths and the discourse of nation-building in Georgia 
9. Language policy and ethnic relations in Uzbekistan 
Notes
Index
The full book in PDF can be downloaded by clicking here (21.8 MB)