Commentary of the Ministry of Foreign Affairs of Abkhazia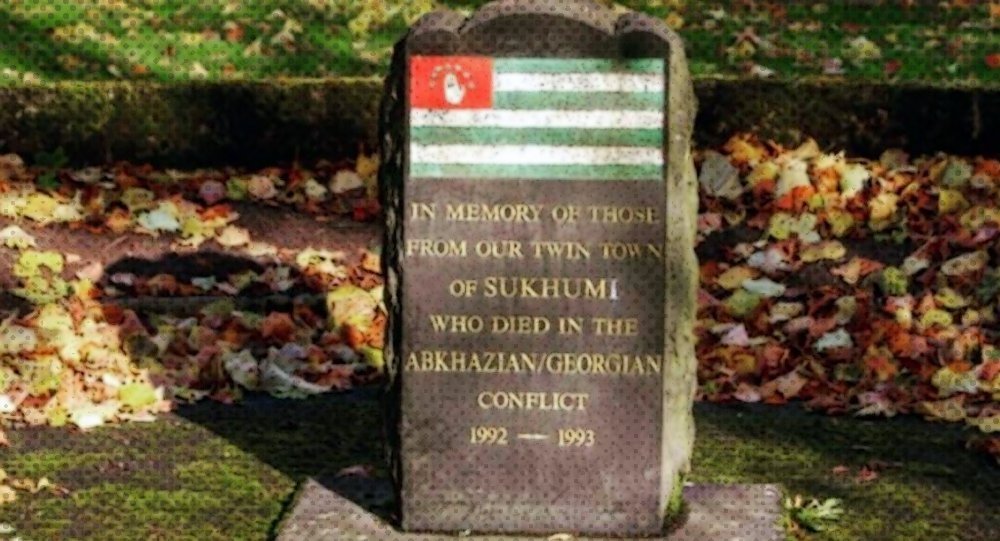 As it became known, at the initiative of the Georgian Ambassador to the United Kingdom, Tamara Beruchashvili, the British authorities intends to dismantle the memorial in the Scottish city of Kilmarnock, established in memory of the Abkhaz warriors. -1993.
The Ministry of Foreign Affairs of the Republic of Abkhazia considers such barbaric moves by the Georgian leadership as another vivid confirmation of the aggressive and anti-human character of the Georgian policy towards Abkhazia and its people.
This behavior of the authorities of Georgia is considered as an act of vandalism aimed at destroying the historical memory of the Abkhaz people, against whom Georgia committed ethnic cleansing and genocide.
It is characteristic that this is not the first act of Georgia's aggression against the historical and cultural heritage of the Abkhaz people. We can remind that in October 1992 in the capital of Abkhazia, Sukhum, Georgian authorities burned down and destroyed buildings of the Abkhaz Institute of Language, Literature and History and the State Archives of Abkhazia. As a result of these barbaric actions, unique documents on the history and culture of Abkhazia were destroyed.
That is why the planned dismantling of the monument to the Abkhaz warriors in the Kilmarnock proves once again that all the efforts of the Abkhazian people, and also at the extermination of its historical past, cultural and national identity.
Considering the above-mentioned, the Ministry of Foreign Affairs of the Republic of Abkhazia calls on international mediators in the Geneva international discussions to provide an adequate and objective assessment of Georgia's destructive actions.

Source: MFA Apsny
---
Petition: Save Abkhaz memorial in Kilmarnock