President Raul Khadzhimba Had a Meeting with a Delegation from Jordan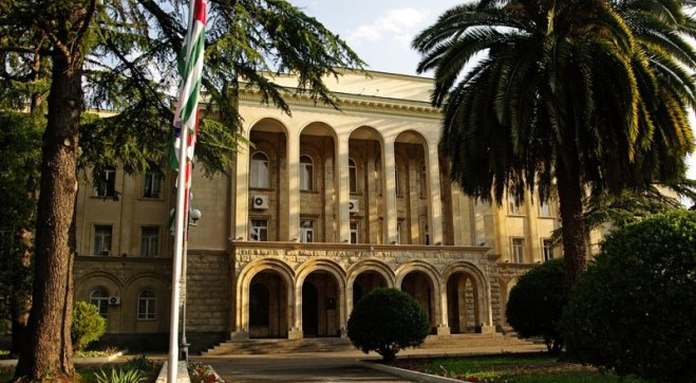 SUKHUM -- President of Abkhazia Raul Khadzhimba met deputies of the House of Representatives of the Hashemite Kingdom of Jordan on 8 March — according to information provided by the official website of the president of the republic reports.
"Our compatriots, descendants of the muhajirs who settled in many countries of the world, live also in your country. We are happy if interaction between our countries is possible, being sure that in this respect there are prospects and a field for work.There are issues of an economic, humanitarian nature, opportunities for interaction of our peoples in these areas," said Raul Khadzhimba at the meeting.
The head of the delegation Mansur Szhazh noted that Jordan is interested in cooperation with Abkhazia and expressed confidence that cooperation with Abkhazia in the spheres of culture and public health is possible.
"We have been greeted with great warmth. We are interested in rapprochement with Abkhazia and in cooperation, and we would like to thank you on behalf of the Speaker of the Parliament of Jordan and on behalf of our country, that you have welcomed our delegation with great respect," he said.
Deputy Khaled Albakkar congratulated Raul Khadzhimba on the approaching 25th anniversary of the Victory in the Patriotic War of the people of Abkhazia.
"Victory has achieved by your people with difficulty, at the cost of big losses. We are well aware of this. We shall support such countries according to our capabilities. Yours is a difficult task. I wish you success and wide international recognition of your country," said Khaled Albakkar.
The President of Abkhazia expressed confidence that this visit and the meetings held will contribute to greater mutual understanding between the two states.