Gennady Gaguliya, Prime Minister of Abkhazia died in traffic accident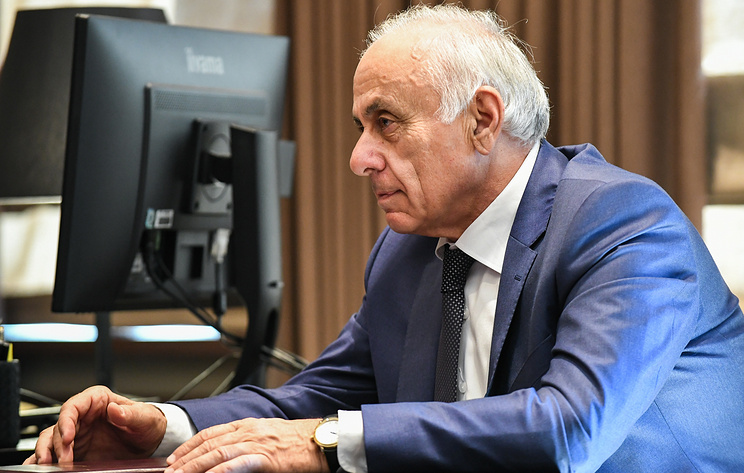 SUKHUM -- Prime Minister of Abkhazia Gennady Gaguliya died in a traffic accident on Saturday evening, press secretary of the republican government Diana Zantariya told TASS.
The traffic accident occurred near the Myussera militia post, she said. According to information available, the driver and security guards of the prime minister were not injured.
The accident occurred at about 23.00 Moscow time at the Psou - Sukhum motorway, the Abkhazia's Cabinet of Ministers said on its website.
"The car with the prime minister was in the cortege of the official delegation of Abkhazia returning from the Syrian Arab Republic. According to preliminary data, nobody was injured as a result of the accident," the statement says.
Gaguliya was appointed to the office of the prime minister in April 2018. He was the Chairman of the Chamber of Commerce and Industry of the Republic before the appointment.
Funerals of Abkhazian prime minister scheduled for Wednesday 
The funerals of Abkhazian Prime Minister Gennady Gaguliya, who was killed in a car crash on Saturday, have been scheduled for September 12, the Abkhazian presidential administration told TASS.
"The funerals of prominent public official, Abkhazian Prime Minister Gennady Gaguliya have been scheduled for Wednesday, September 12," the source said. The coffin containing the prime minister's body was placed in his house in the town of Gudauta.
The lying-in-state ceremony will be held in the Gudauta Cultural Center. Gaguliya will be buried in his home village Lykhny, Gudauta District.
A state commission to organize his funerals had been established earlier, headed by Abkhazian President Raul Khadzhimba.
Gaguliya died in a car crash on the Psou-Sukhumi highway on Saturday evening. According to prosecutors, the man who ran into the car carrying the prime minister was under drug influence; he was detained. Abkhazian President Raul Khadzhimba was going in the same convoy, but he was not injured. The Abkhazian delegation returned from an official trip to Syria on Saturday.  
Source: Tass