'The fact that the majority of Georgia's population remained in poverty played a crucial role in the parliamentary elections' - Oleg Damenia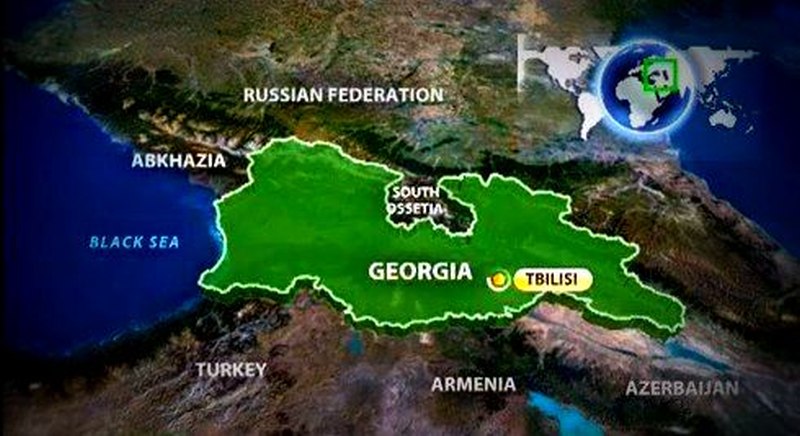 SUKHUM -- Oleg Damenia, who is head of the Centre for Strategic Studies (CSS) under the president of Abkhazia,  assesses the outcome of the parliamentary elections in Georgia as "a change in the mood of the broad masses in this country to the detriment of the existing regime."
"Without a doubt, elections  are an important indicator of what is happening in society. In the case of Georgia, it is clear that complicated and controversial social and political processes were taking place, and the mood of the majority of the population turned against the former regime," Damenia told Apsnypress in an interview.  "Of course, there were some positive achievements, but the bulk of the Georgian population remained in poverty. In my opinion, it was this situation that played a crucial role in the outcome of the election."
Damenia noted that proceeding from oral statements by "Georgian Dream" leader Bidzina Ivanishvili, the previous policy of integration with the West will remain unchanged. "But he considers restoring good-neighbourly relations with Russia a key problem, even though as he says it will be difficult, but not impossible, to solve it.  He has not yet said by means of what concessions and consensus  he plans to revive good-neighbourly relations with Russia without abandoning [the idea of] NATO membership," the politician said.
Damenia thinks it would be a positive development "if the powers of the parliament [and] its influence on the decisions taken by the government increase." "This specific reform - strengthening the collective principle in government -  is a positive development. Apart from that, I would like to hope that the political hysteria with which we have been dealing for more than 20 years will be overcome. There are grounds to expect talks between Abkhazia and Georgia on trying to reach a peace agreement will be more constructive," the CSS head said.

As for a possible thaw in relations between Moscow and Tbilisi, in Damenia's words, "whatever transformations and positive changes occur on Georgian-Russian relations, Russia will not rescind its decision to recognize Abkhazia and South Ossetia." On the other hand, Damenia noted, "an improvement in Russian-Georgian relations will bring a revision of Abkhaz policy, we shall have to take the changed situation into account."

"Up until now we have pursued a policy based on the confrontation between Russia and Georgia. If the two manage to establish normal relations, this will of course impact on our policy too. We should not be afraid of this. We simply have to be prepared for the fact that the world about us is changing. We must take this into account in our domestic and foreign policy," Oleg Damenia [said].

Bidzina Ivanishvili's "Georgian Dream" party won the Georgian parliamentary election on October 1 with 54.92% of the vote. The ruling United National Movement received 40.35% of the vote.
Source: ApsnyPress (То, что основная часть населения Грузии оставалась в нищете, сыграло решающую роль на парламентских выборах, - считает абхазский политик Олег Дамениа)