Aslan Bartsits: "People will see if deputies are capable of making such decisions"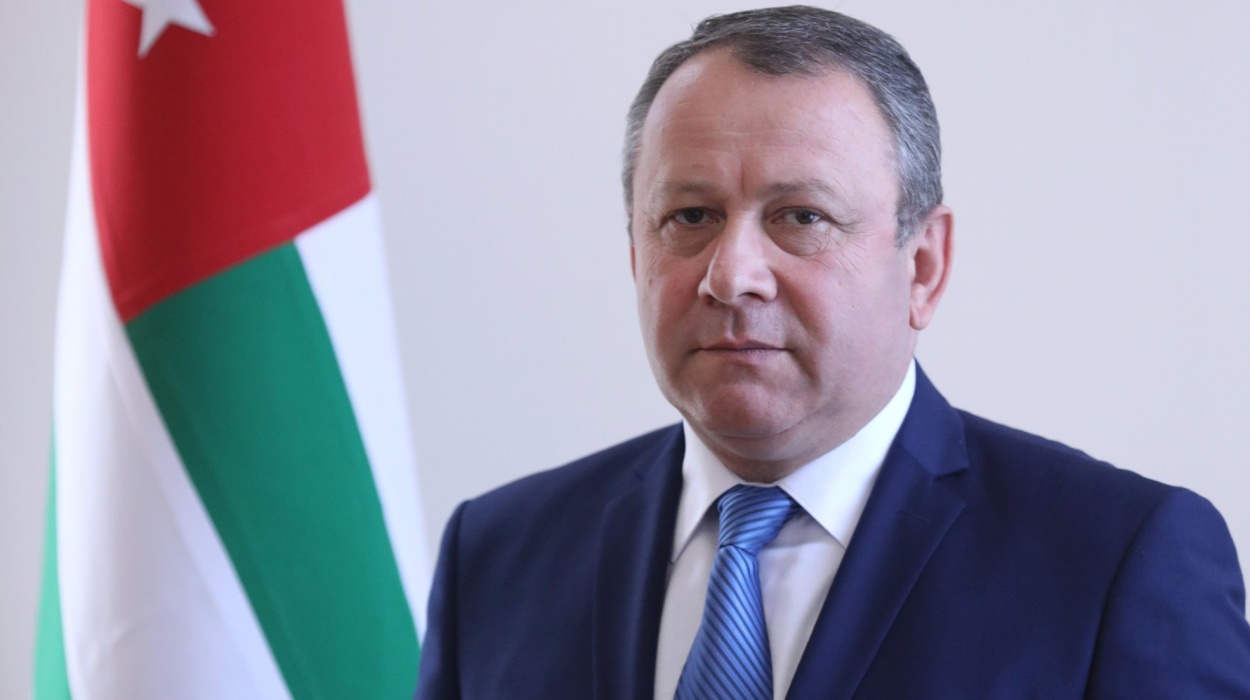 Ekho Kavkaza ― Four opposition political organisations in Abkhazia have appealed to the deputies of the People's Assembly, asking them to initiate an extraordinary session and consider a motion of no confidence in Prime Minister Alexander Ankvab. Aslan Bartsits, the leader of the political party "Forum of National Unity," explained what prompted politicians to turn to the parliament and their hopes that deputies will support them.
Aslan, can you tell us why you have turned to the parliament? What is in your letter?
― We have addressed the legislative body so that our deputies can assess the current situation in the country, specifically the work of the Cabinet of Ministers and its effectiveness. After all, there are figures that show the effectiveness, or lack thereof, of decisions made by the Cabinet of Ministers. It's about their effectiveness and the fact that, in our deep conviction, the Cabinet of Ministers has not shown due diligence for more than three years in order to change the country's economic situation. Moreover, behind the signatures of Cabinet members and the Prime Minister lie important issues such as the Pitsunda state residence and many other crucial matters that concern the whole country today. That's why we decided to turn to the deputies so that they can provide their perspective and assessment of the ongoing events.
Your appeal mentions a motion of no confidence in the government. How do you see the resolution of this issue, and does the parliament have mechanisms that would allow them to make a decision?
― The parliament does have such mechanisms, which is why we have turned to this legislative body. As we remember from recent history, the parliament could express a motion of no confidence in the Cabinet of Ministers and its individual members; this has been part of the parliamentary practice.
Do you have any forecasts on how the parliament will respond to this proposal, and how high are the chances that they will go down the path of assessing the government's actions and expressing a motion of no confidence?
― All active politicians and political organisations in Abkhazia today, including the deputies of the parliament, have their responsibility for what is happening in the country and for the processes that, in our view, pose a very serious threat to independence. The question is: will Abkhazia exist tomorrow or not? Therefore, this will be a kind of maturity exam. We have high hopes that a responsible decision will be made, and at the same time, people will see if deputies are capable of making such important decisions for the country and its people today.
The demand for the government's resignation has been voiced for quite some time. This is not the first appeal nor the first attempt to somehow achieve this decision. As for the latest opposition demand for the government's resignation, we know that it made the Prime Minister laugh, and this was mentioned during the Cabinet of Ministers meeting and made public. What do you think amuses the Prime Minister so much, and why does he find it funny when he hears the demand for the government's resignation?
― I would like to explain to the listeners why the "Forum of National Unity" has signed this. As you may recall, at our recent congress, we talked about the resignation of the head of state as the main culprit for all the processes happening in the country. We consciously joined our colleagues in focusing on the Prime Minister instead of the head of state in this document addressed to the parliament because we want to address issues within certain boundaries. To avoid confrontation and internal tensions, we agreed with our colleagues and signed this joint document. As for the humorous mood, you know, throughout the history of the Prime Minister's activities, there have been very serious mistakes, which ultimately led to severe shocks within the country. It is up to each politician to draw certain conclusions from the country's history and their personal history and biography. If such conclusions are made and the country moves forward, that's one thing; if they are not made but instead provoke laughter...
You understand that thousands of people who live from paycheck to paycheck, from pension to pension, when prices have skyrocketed, when electricity prices have increased several times, products, medicines, prices for everything have increased several times, and someone finds it funny. It's hard to say why it became funny. Perhaps it's due to a sense of infallibility, a rigid position, or something else; it's difficult for me to comment on such things. Sometimes it seems that certain high-ranking officials are doing just fine; they appear to be well-off materially, they have no problems, and their businesses are growing, even though they claim not to have businesses in Abkhazia. But we have a small society, and we perfectly understand who has what in this country and who lives on what. This amusement suggests that in reality, some people, some officials, are doing well; they are dealing with billions and millions, they have no problems, so why wouldn't they be amused?
Do they not see their mistakes, or do they genuinely not understand that something is wrong with their policies and actions?
― You know, at the congress, my main report specifically contained the thesis that they have become detached from reality, and they never admit their mistakes. They blame everyone else: the previous leadership, aliens, the epidemic, Russia, but never themselves. We both know that the energy crisis is a result of incompetent, irresponsible, and criminal policies carried out by the authorities, and it is a denial and lack of understanding of their mistakes. There is no person who has never made a mistake in their life, but the most important thing is for a person to recognize the extent of their responsibility, their mistakes, and draw the right conclusions. However, in our case, this is an absolutely excluded option, and consequently, the end of this whole story, in my opinion, will be very unpleasant not only for these figures but also for the entire country.
This interview was published by Ekho Kavkaza and is translated from Russian.