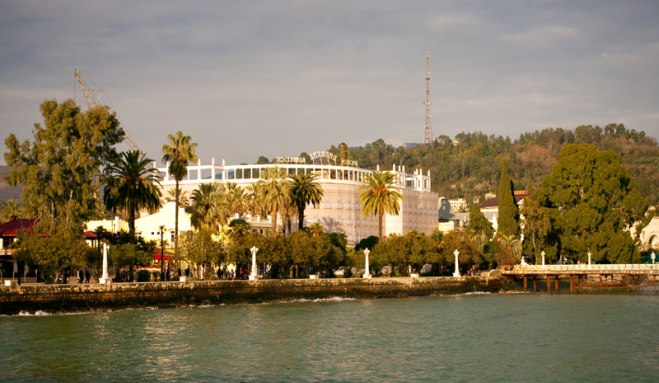 The Central Exhibition Hall of the Artists' Union of Abkhazia opened its first exhibition with embroidered pictures from the artist Liana Achba.
The audience was presented with embroidered cross-stitch patterns of landscapes, portraits and icons. There was also beadwork embroidery as well. "The exhibition is the result of my work from the past six years", says the seamstress.
Ms. Achba is an agronomist by profession and is a senior specialist in the Land Administration Division of Sukhum. From her childhood, she was skilled in drawing and sculpting. In her 70 years, Ms. Achba studied by correspondence at the University of Folk Art in Moscow, but did not pursue a future path that was linked with her creativity. She instead went on to graduate from the agronomy department at the (former) Georgian Institute of Subtropical Agriculture in Sukhum. "Embroidery is a quite difficult, long and painstakingly creative process that requires patience and perseverance. On one of the works alone it sometimes takes more than six months", said Ms. Achba.
Any free time that this artist spends creating beauty with great pleasure has not left the visitors to today's exhibition dissatisfied.